On the Pacific coast of sunny California continues unusual events, and not only among the people. In this case, competing dogs. Of course, not without the direct involvement and their owners.
The annual competition among dogs surfers held for the fifth time in Huntington Beach, California (Huntington Beach). The number of participants each year is increasing and in 2013 we can speak about the competitions with several hundred participants.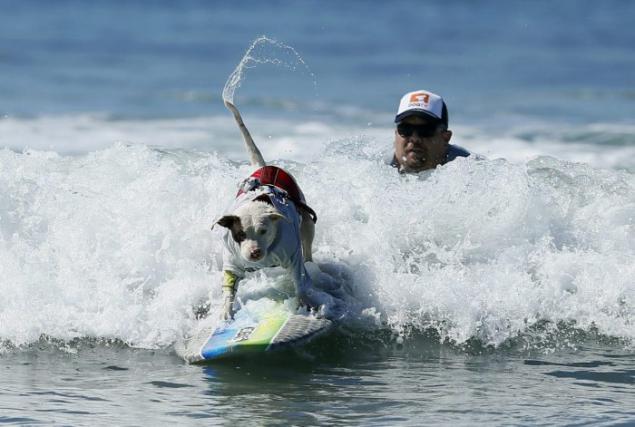 In general, it is difficult to argue that the very dogs surfing a lot of fun. Most likely, we are talking about another passion doggies owners who have decided that their pets suddenly woke up and realized that all of his short life he dreamed of catching waves, riding on the boards. To date, equipment for dogs luxurious choice. A huge number of real-world stores, including such species as online pet shop, ready to meet any needs of both the dogs and their owners.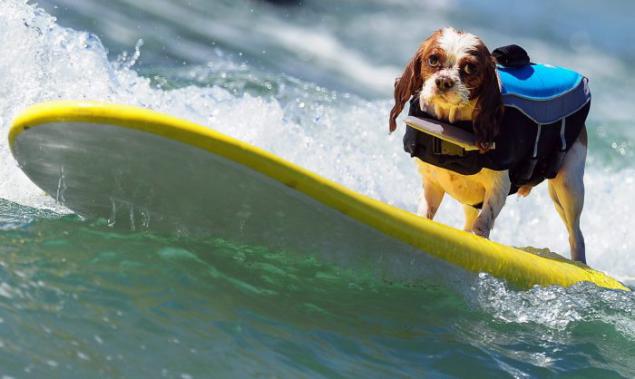 Hence, these colorful outfits many "athletes." Although, quite often, sew costumes and the owners themselves. However, let's return to the competition itself. Approach the participants, of course, more to the Olympic principle, where the main thing is not to win but to participate.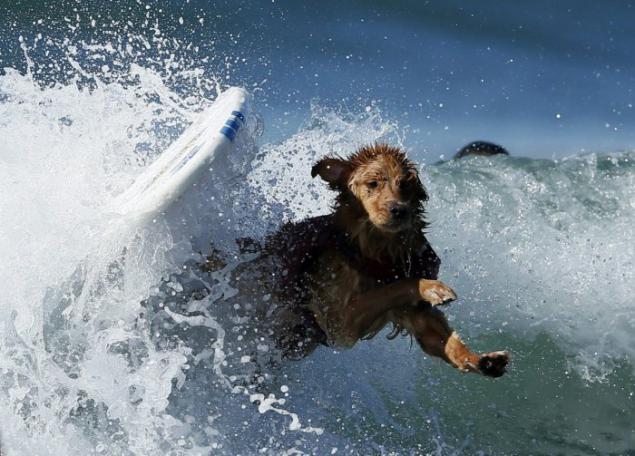 Nevertheless, every year battle is becoming increasingly fierce :) jury even introduced several separate categories for the tournament. Incidentally, the second consecutive year at the «Surf City Surf Dog competition 2013" held and doubles competition. In any case, over the weekend for many owners and their pets have been in direct and positive only vivid impressions. We offer you a small photo with these hilarious to an unprecedented competition ended on Sunday.