Artist Jan Berry, having the nickname Denimu, is unusual pictures made of clothing that became the opening of the art world. The compositions made from old jeans, at first glance seem to be a stylized monochrome photo or painting. Only a hard look close to paintings makes it possible to observe the rivets and neat seams.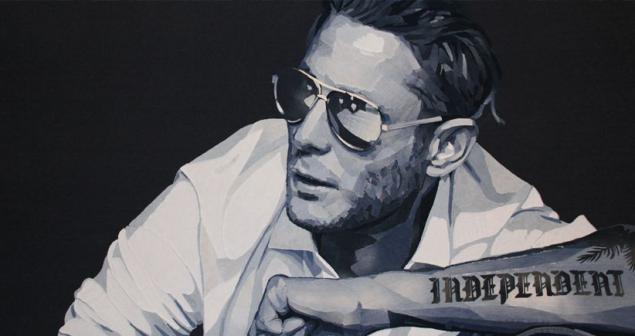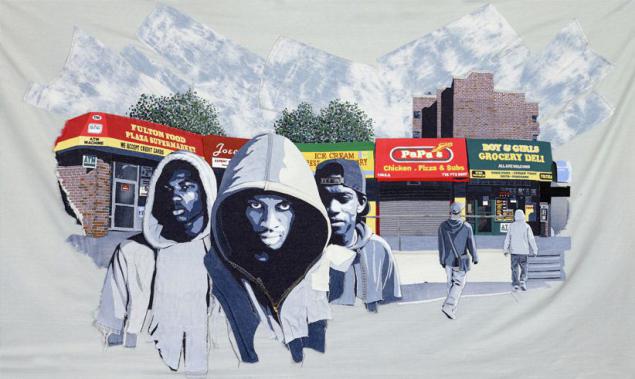 At first, Jan Berry worked as a designer, making out advertising campaigns for many famous brands (Nissan, Guinness, whiskey Talisker). One day he came to rest in the house of his parents, where his childhood and adolescence of the designer, and he caught the eye of old jeans and men's knitwear. It was at that moment when Ian Berry looked at his old things, remembering the old days, in his mind the idea of ​​creating unusual compositions of jeans.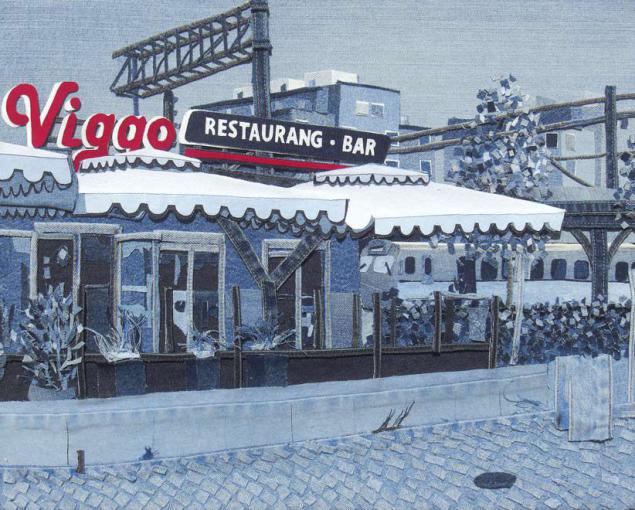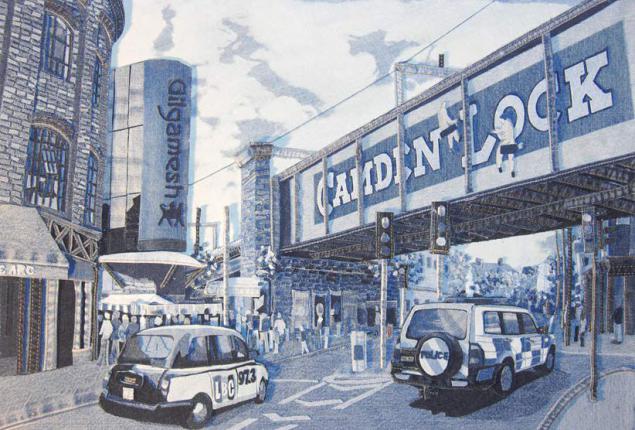 Just about this episode in his life, he repeatedly recalled in an interview. In particular, the artist noted that he shook the beauty and variety of colors of old faded patchwork denim, which is a magnet for his opinion, and the imagination to create amazing pictures.
Unusual composition Ian Berry made from clothing, have had great success in the United States, Portugal and Sweden. The artist's canvases can be found in public and private collections, they can be found a lot of positive reviews in the international press.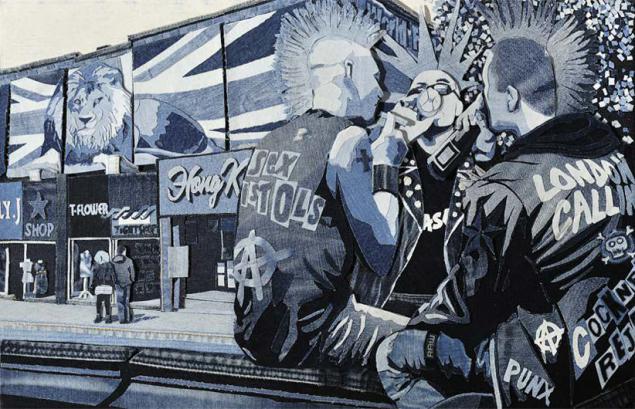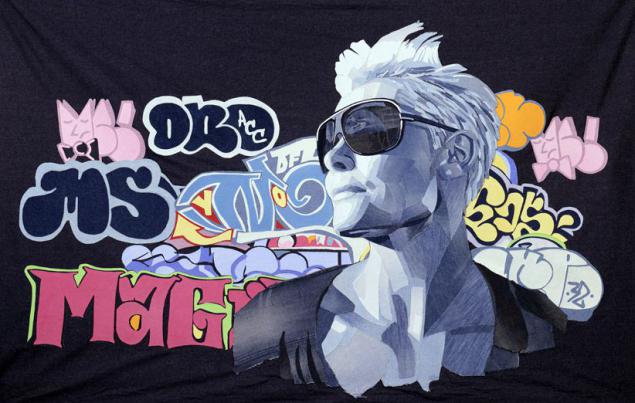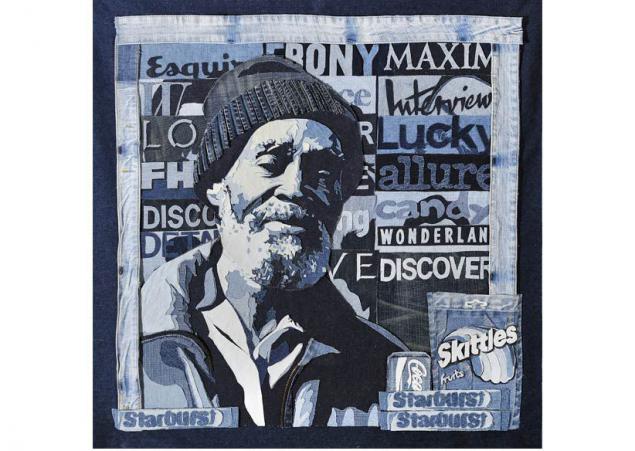 Especially clear awareness of the amazing success of denim paintings came to the author, when asked to draw a museum of James Dean, who is considered the founder of denim fashion, showing for the first time Lee Riders Jeans in the movie "Rebel Without a Cause", released in 1955.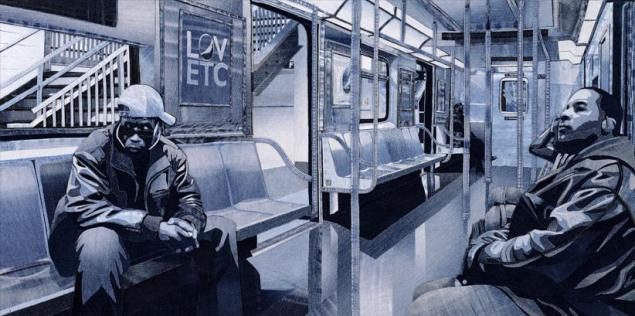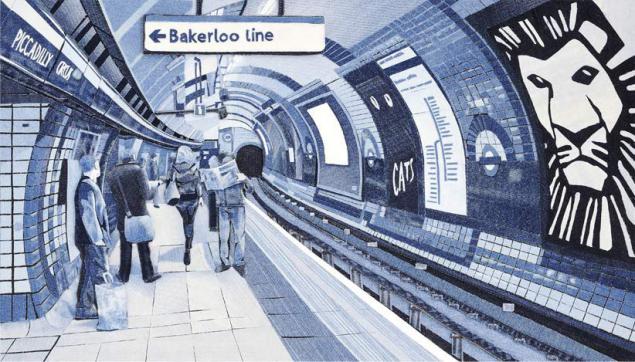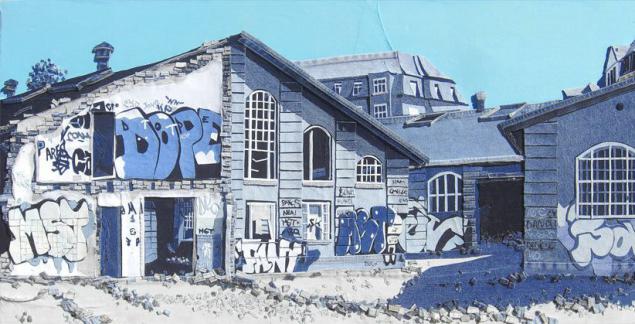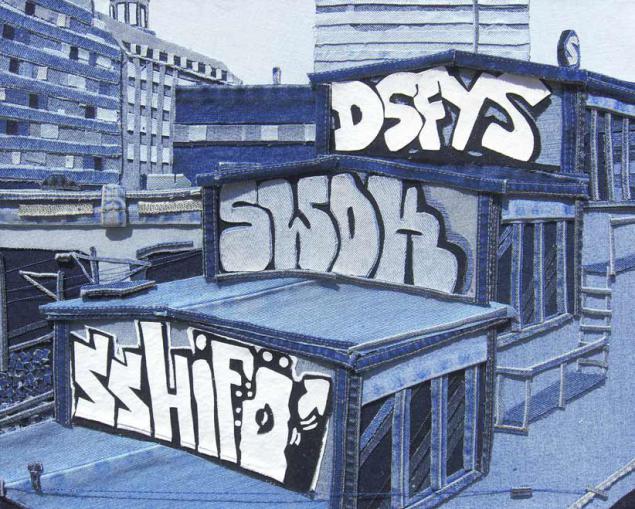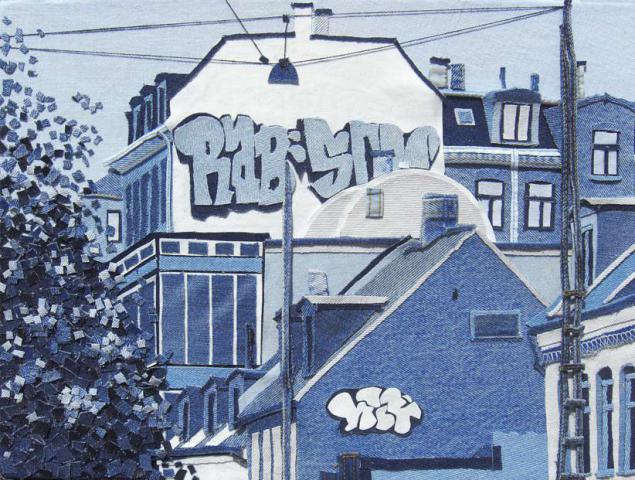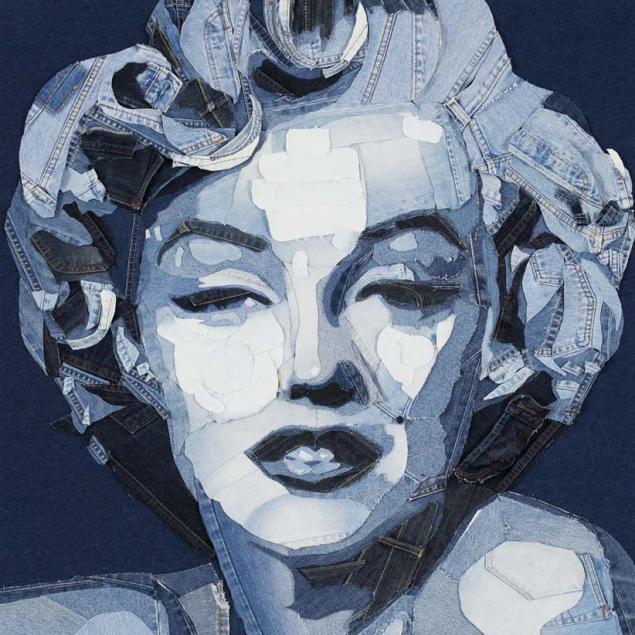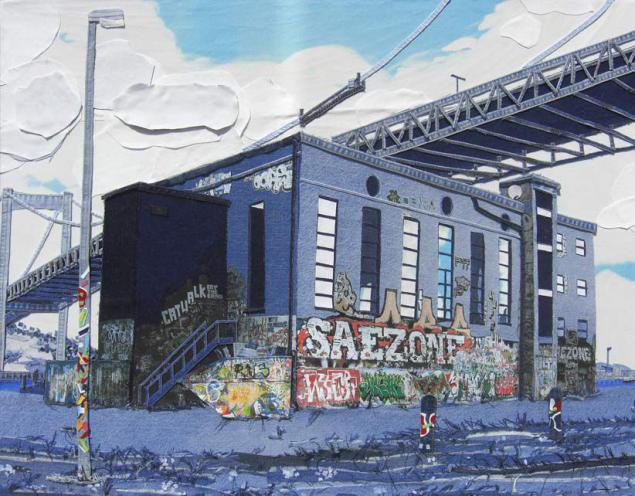 Source: tolik-bars.livejournal.com