6. In the queues for food are already either poor or homeless, or the most persistent supporters of freebies. True queue as such, and no.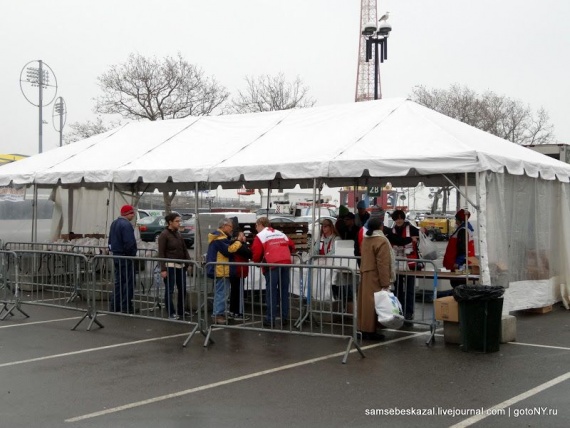 7. The man in a black baseball cap, and then I saw the other distribution points.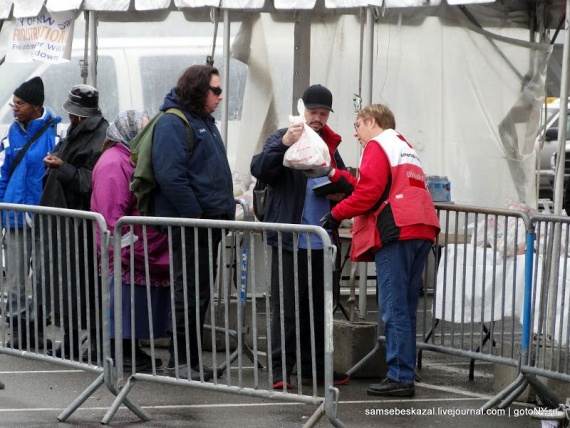 8. On the other hand is a machine with an ophthalmologist, where you can get free points. It may seem that this is nonsense, but when I once accidentally broke his glasses and went to buy new in optics, the amount stunned me. For $ 120 I got a frame of almost bin and inserted to the cheapest glass. So that the people with happy meals moves in line for points. There is nothing else there, and I went to the boardwalk.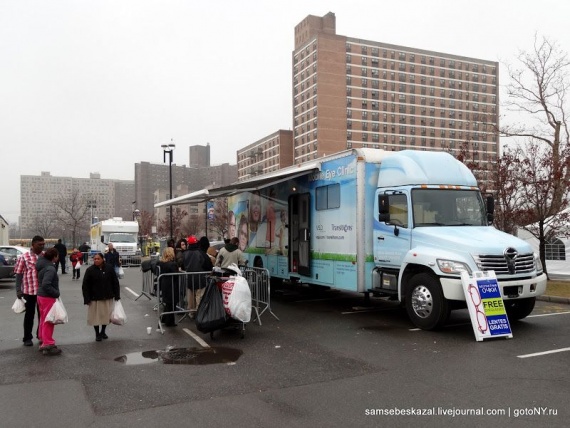 9. Though he is a wooden, but not hurt. With all the sand has been removed, and he is no different from his douragannogo state.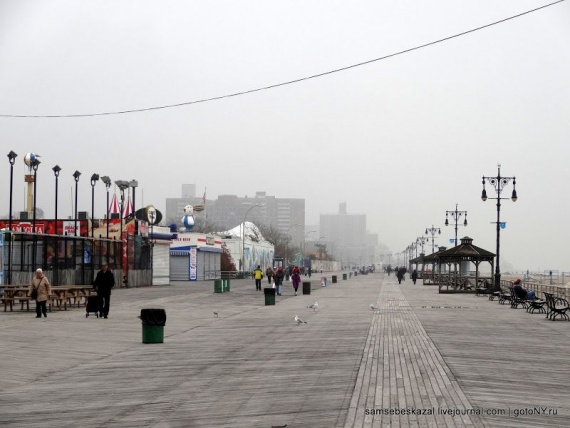 10. Even some stores are already working.