Forty-first year. The outbreak of war. Thanks incomprehensible coincidence, condemned to death as an enemy of the people, the former Divisional Commander Kotov (Nikita Mikhalkov) was still alive and was on the front. The war spread native people in different directions. Kotov and his daughter Nadia (Nadezhda Mikhalkov) until you can find each other. He will have to beat a lot of kilometers on the long road of war as a simple soldier, to experience hunger and cold, bombing and shelling, brief moments respite and long nights in the dark muddy trench. It will pass through all this with only one thought - to finally see her daughter, who never believed in his death. And Dmitry (Oleg Menshikov), who took direct part in the destruction of the family Kotova, and now is in charge. And again begins to interfere with and without the plight of the former division commander.
Burnt by the Sun 2, Germany, Russia, France
Directed by Nikita Mikhalkov
Starring: Nikita Mikhalkov, Oleg Menshikov, Nadezhda Mikhalkov, Vladimir Ilyin, Dyuzhev Dmitry, Andrei Panin, Victoria Tolstoganova and others.
Produced by: Nikita Mikhalkov, Leonid Vereshchagin
Operator: Vladislav Opelyants
Writers: Nikita Mikhalkov, Edward Volodarsky, Rustam Ibrahimbeyov
Composer: Eduard Artemyev
Premiere (World): April 23, 2010
Premiere (RF): April 22, 2010
Budget: 33 million €
Poster for the film: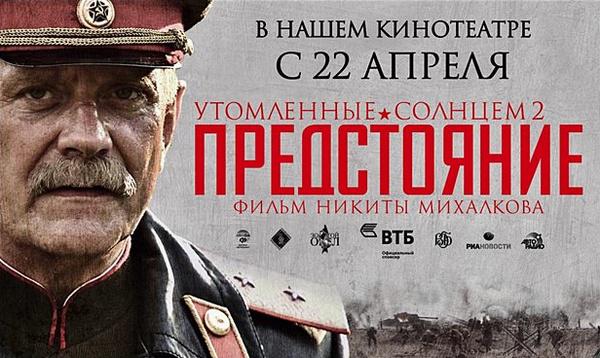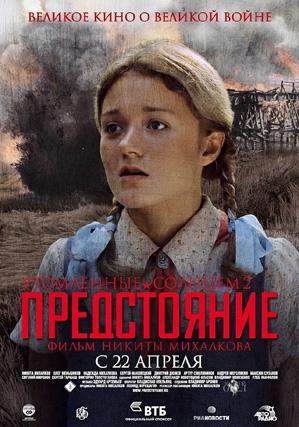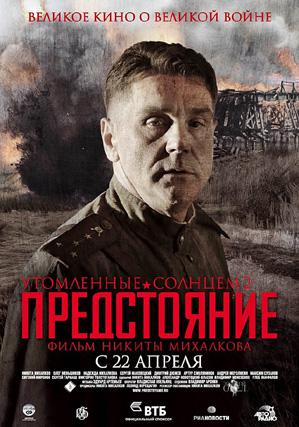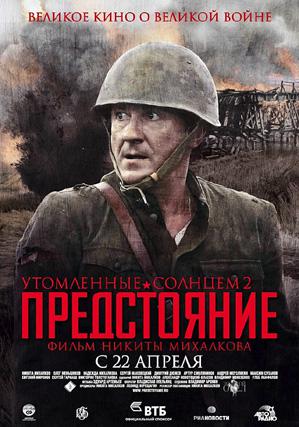 Movie Stills: