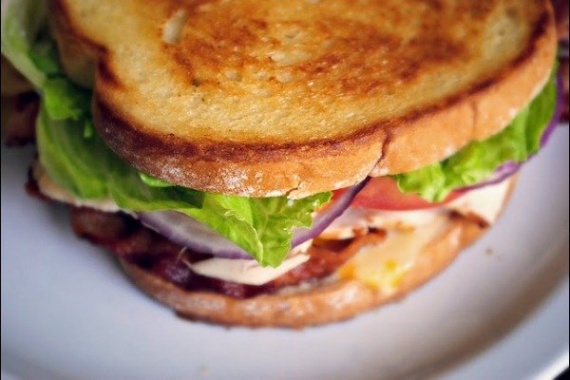 Ingredients:
Bacon (pre-cooked) - 400 grams
Bread - 8 slices
Tomatoes - 8 slices
Meat - 8 slices
Cheese - 4 slices
Salad - 4 leaf
Red onion
Mayonnaise
Number of sandwiches - 4 pcs.
In a frying pan fry the slices of bread on one side. On the side of fried not smear mayonnaise.
We put cheese on top and bacon
then the meat
two slices of tomato
chopped onion
lettuce
Cover with the second slice of bread
Done! Bon Appetite!