To us got a funny video comedy with Jim Carrey (James Eugene «Jim» Carrey), entitled "Mr. Popper's Penguins» (Mr. Popper's Penguins).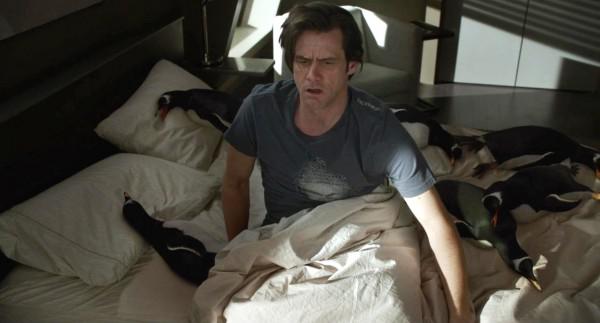 The film is about a self-sufficient man who one day receives a mysterious package from his father. Opening the box, he finds it penguins. Not realizing at once that they do, the protagonist has decided to leave them at home, thereby exposing themselves considerable adventure.
Starring: Carla Gugino, Jim Carrey, Madeline Carroll, Angela Lansbury, Ophelia Lovibond et al.
The world premiere is scheduled for the summer, namely 16 June 2011.