In the Spanish capital, are often held various actions in the form of massive art installations. The authors of these works no one calls except anonymous union «Luzinterruptus». He talks about them the whole world, but in the face, no one knows.
More precisely, they can see the occasional night passers during the creation of the next project. But their number is small. According to the organization, they are used as a "canvas" for his "paintings" - the night streets of the city. It is also known that the project consists of three people: an artist, photographer and master of the world. Assistants can be anyone who wants to help free of charge. And one more feature of the project - all works are illuminated. For the most part, «Luzinterruptus» with the help of the works trying to convey some message about what worries them. Most often, it is about the Madrid: politics, ecology, and the callousness of people mogie other pressing problems of each inhabitant of the metropolis. In recent years, more and more children are invited to other cities: Barcelona, ​​New York, Berlin, Warsaw and others. Here is just a small part of the projects. If you are interested in this material, then we will tell you more.
"Policies under the supervision of cameras" - before the election campaign.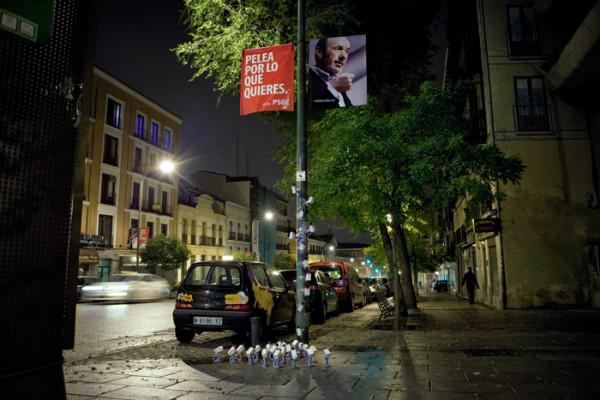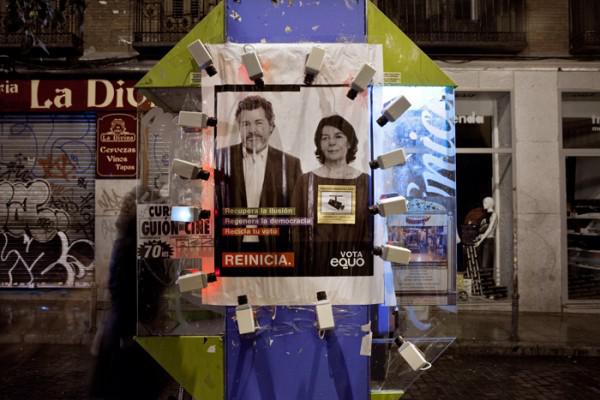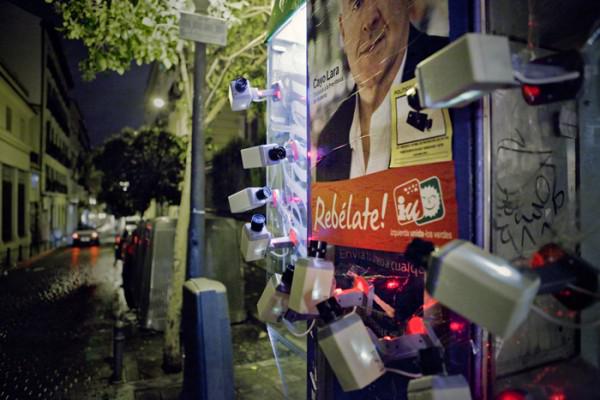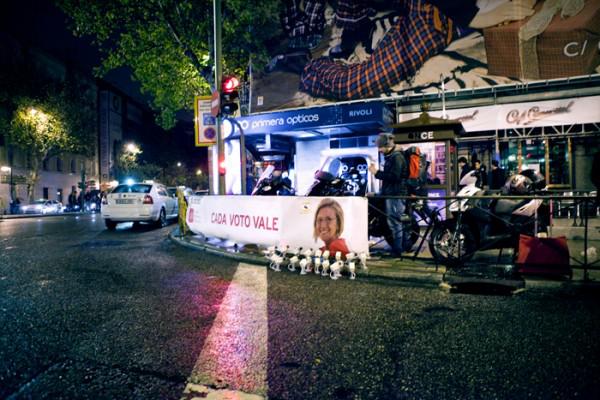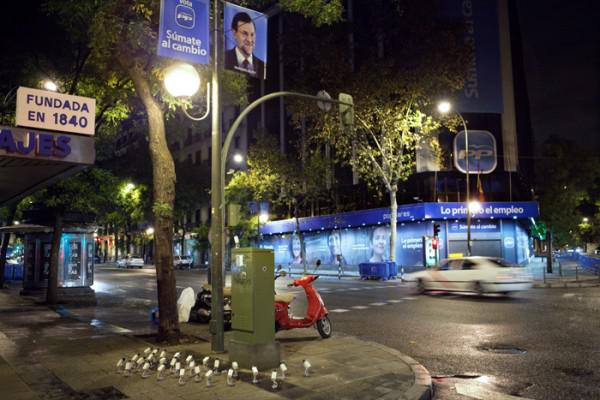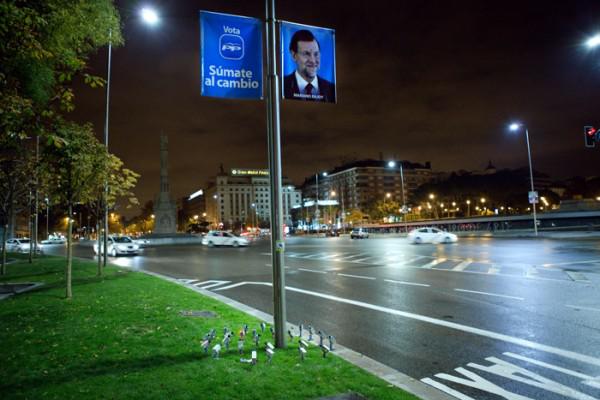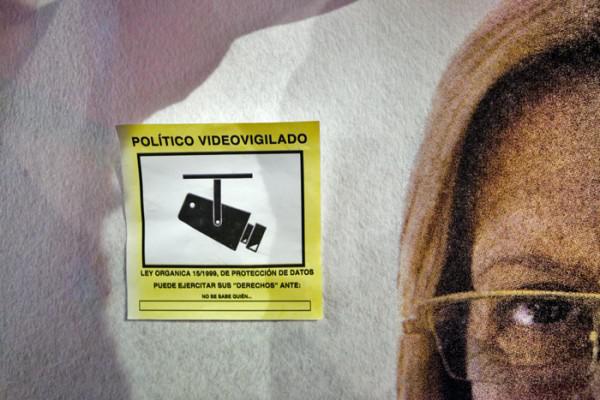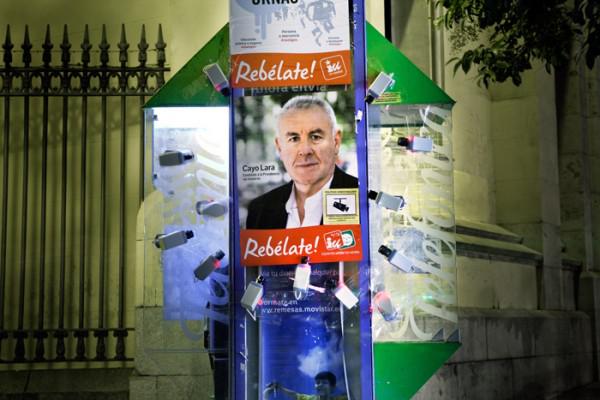 "Walking in the Rain" - the joy of the first rain after a dry summer.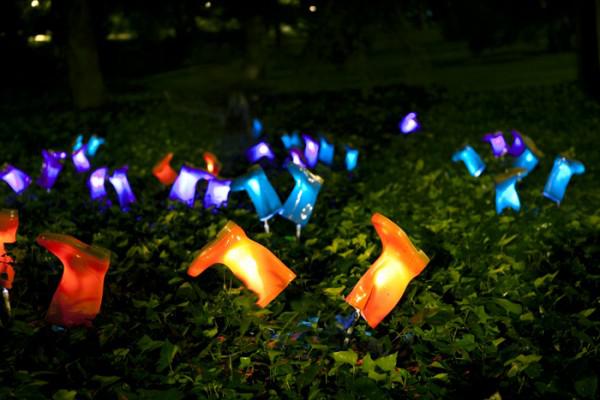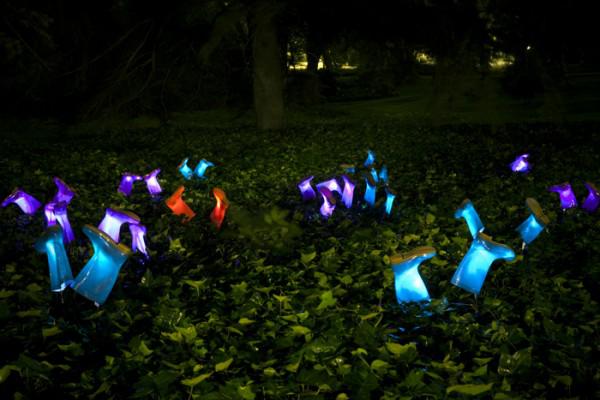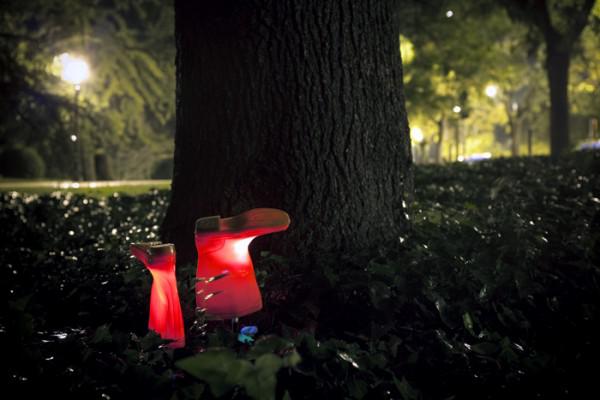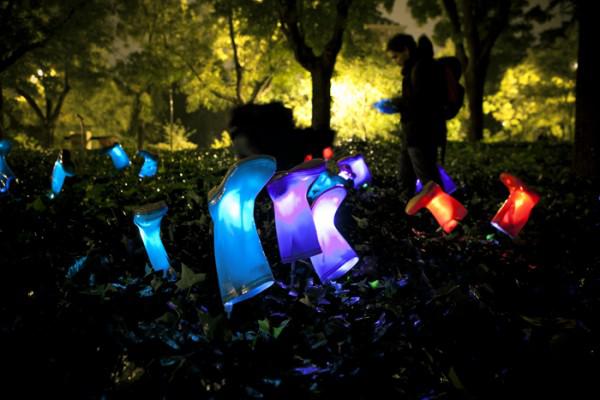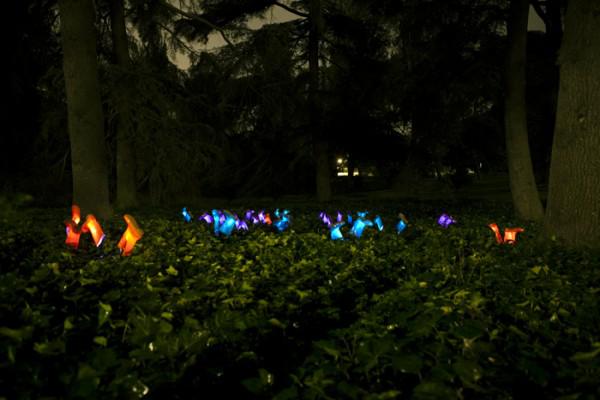 "Touched, it punishable" - the action in the national open-air museum. Creating sculptures that can be touched by hands.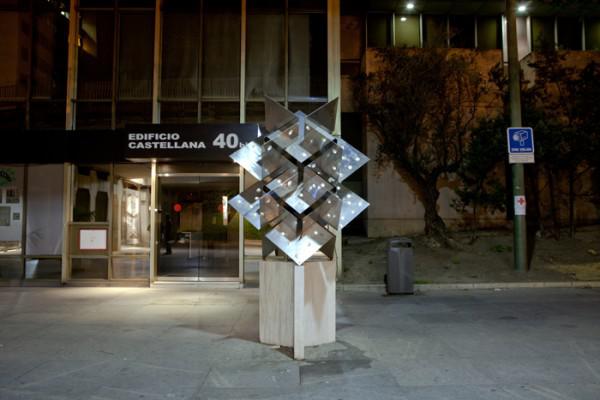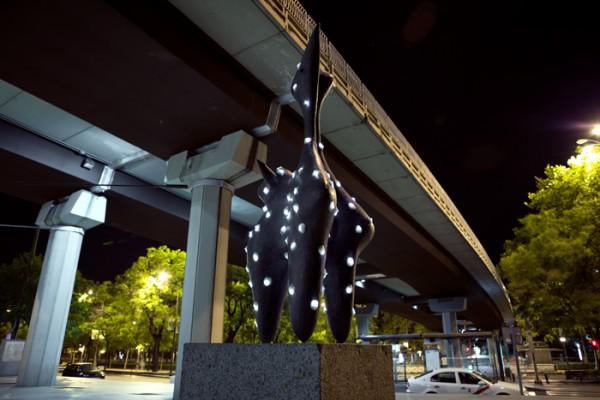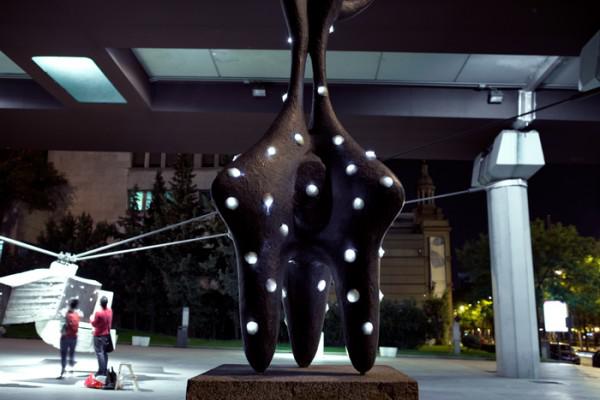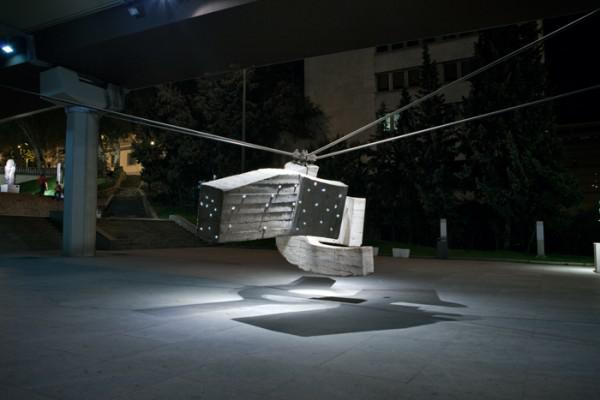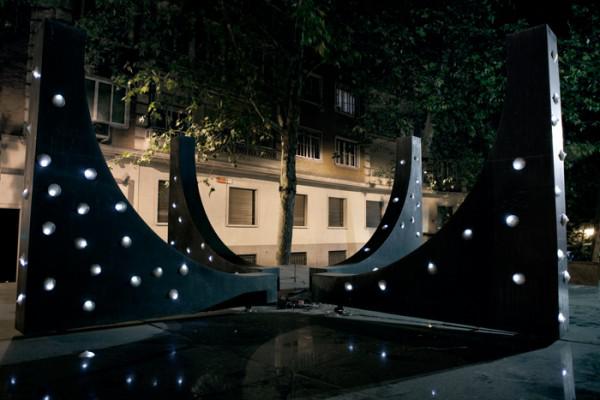 "Radioactive Control" - an art installation against the expansion of the peaceful use of the atom.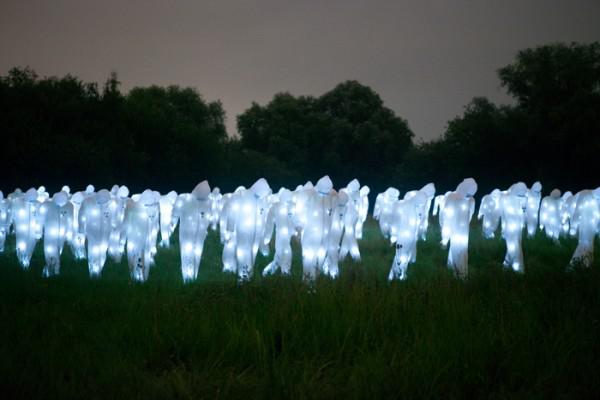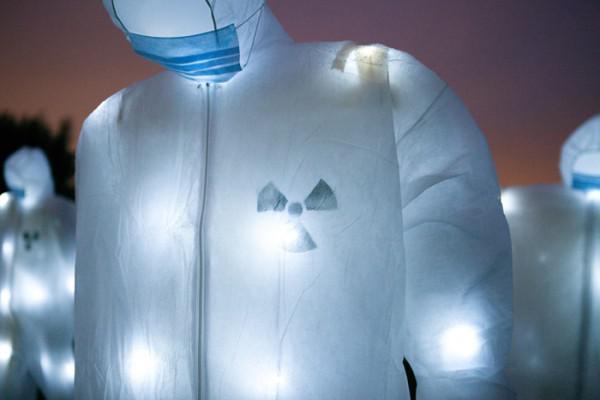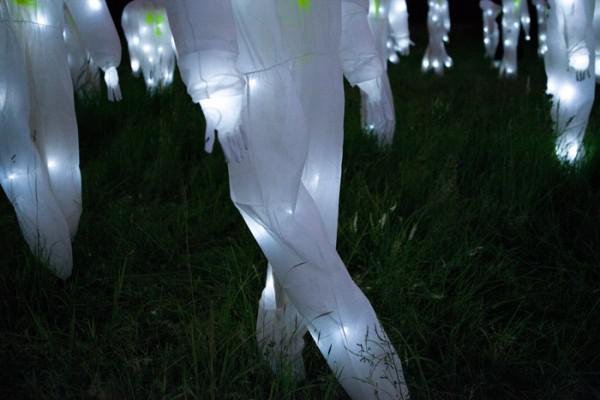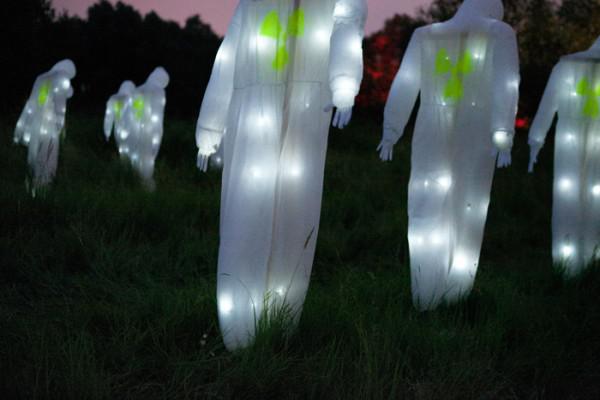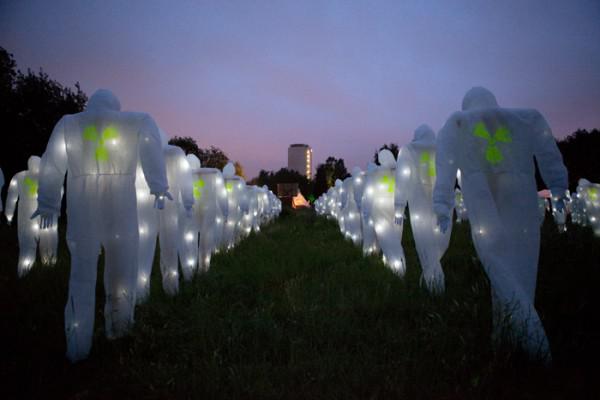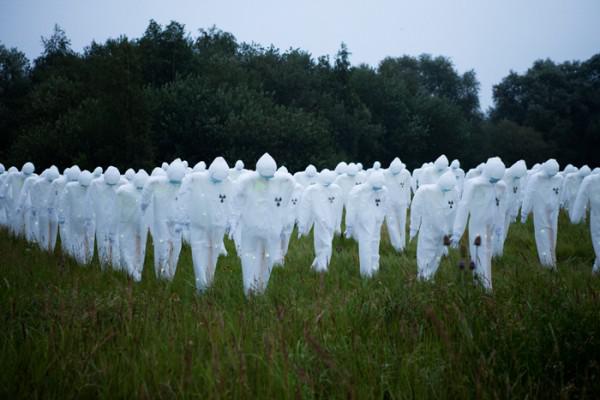 "Birds of trees" - installation of sanitary napkins in the trees to protest against the domination of advertising goods and advertising hype it.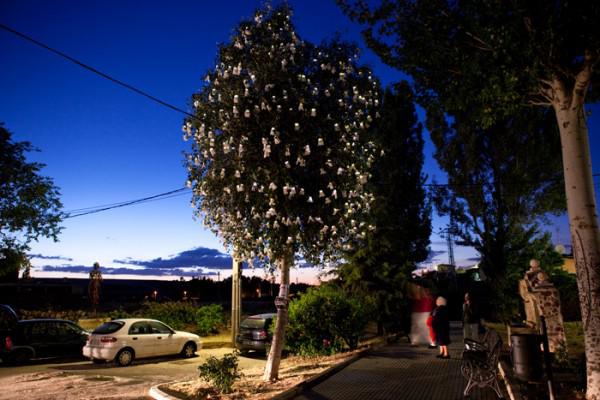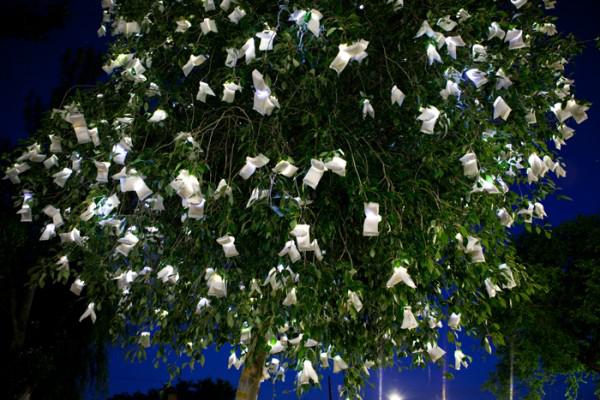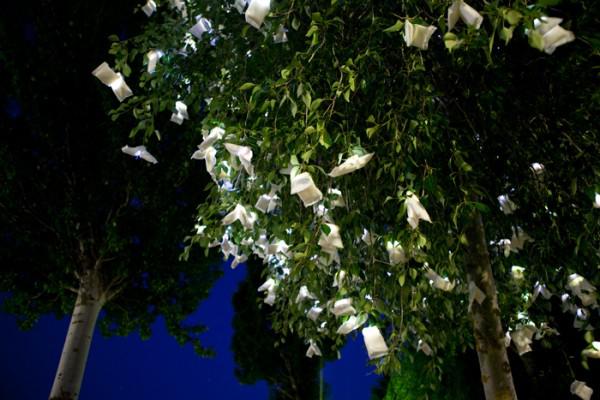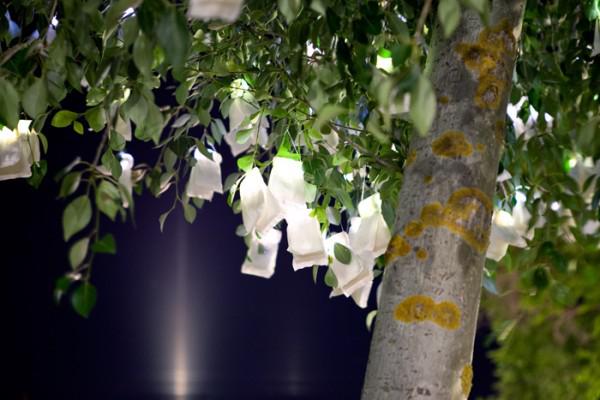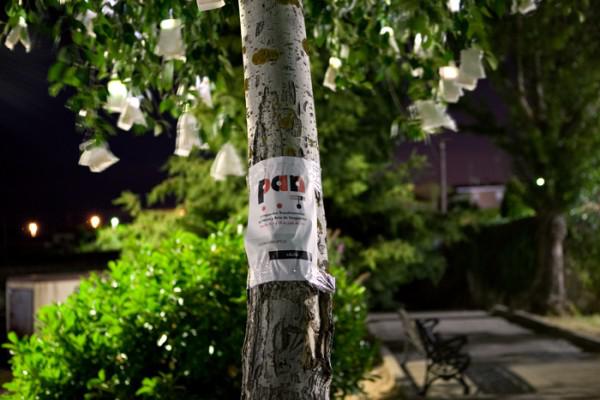 "The implanted nature" - the lack of outrage of green space in the center of Madrid.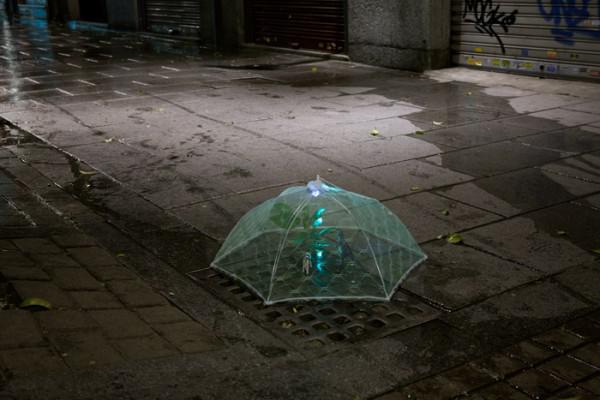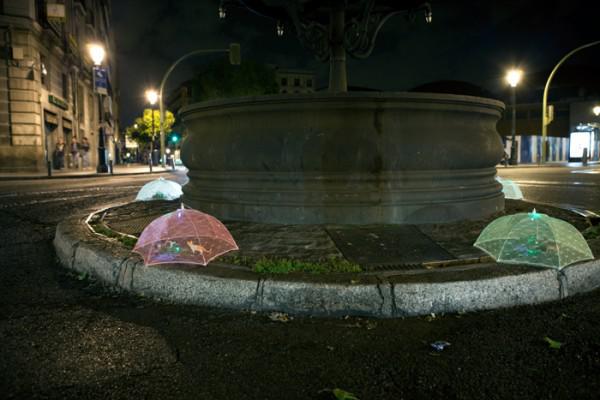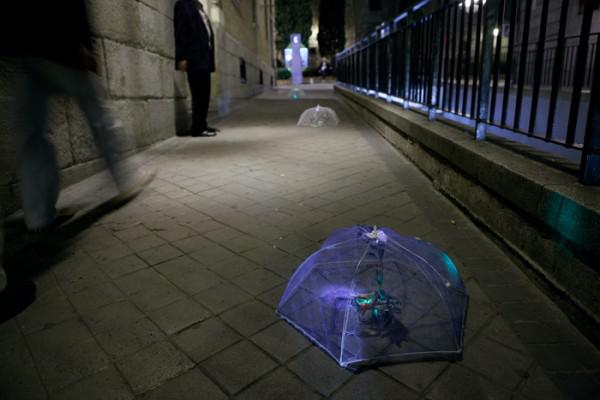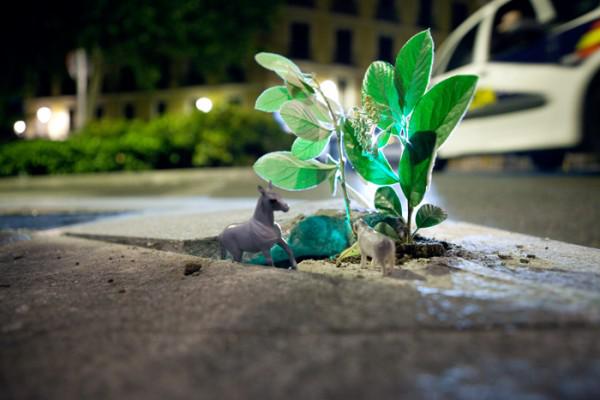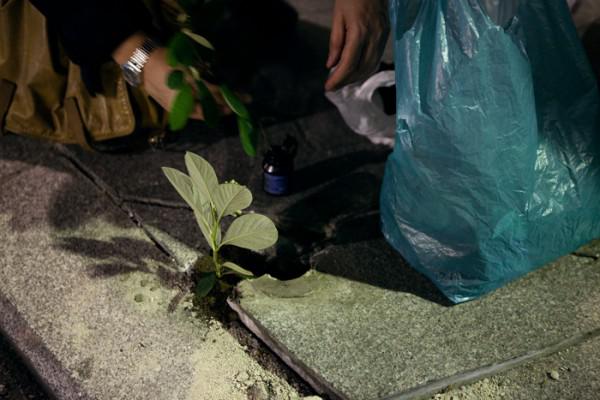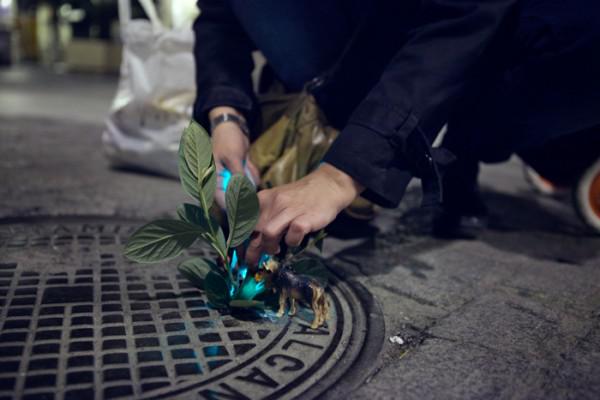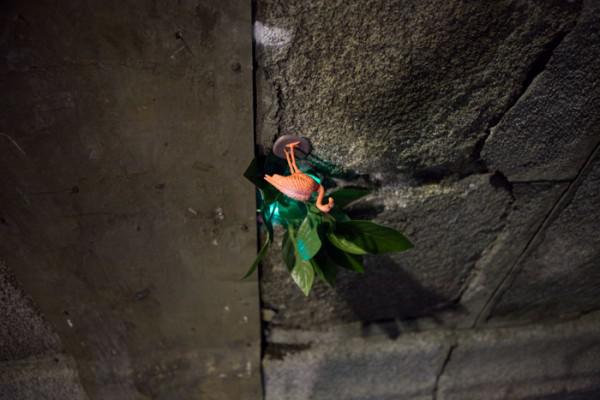 "Please dispose of garbage" - a protest against the attempt to come to power again unscrupulous politicians. Their advertising wrapped in trash bags.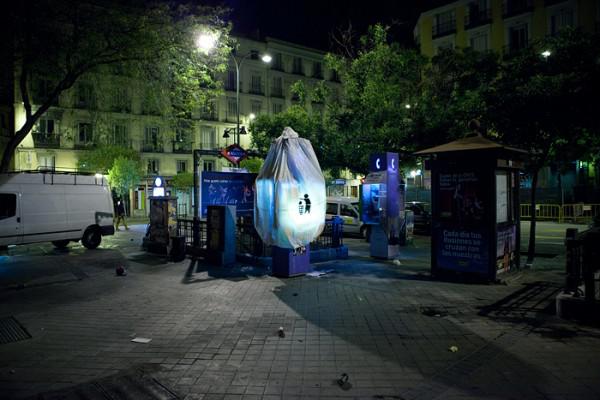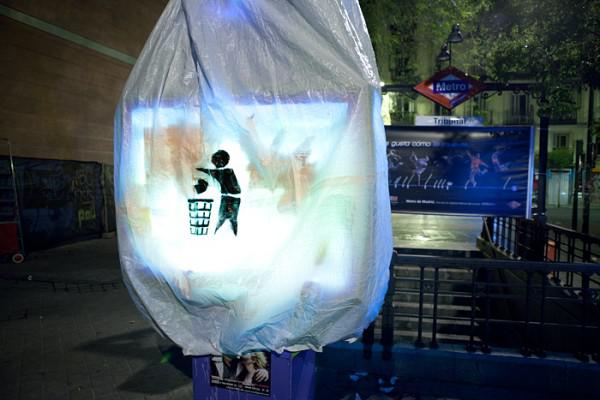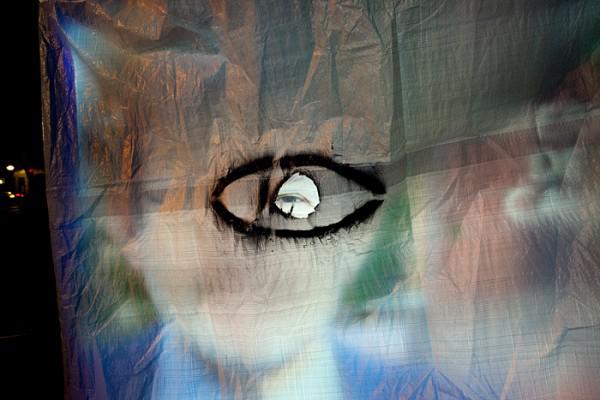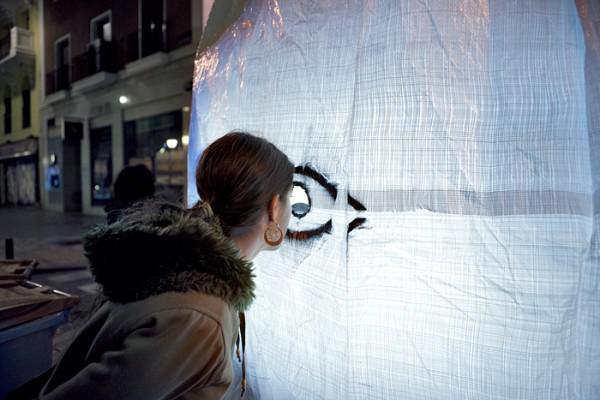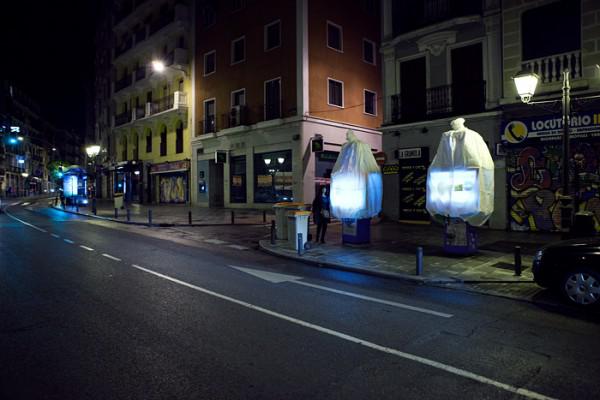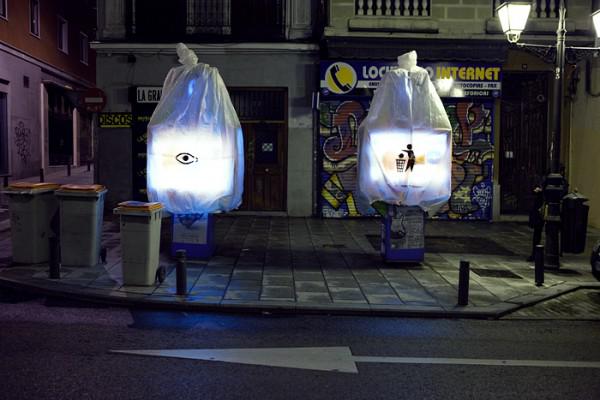 "Sunglasses for monumental lighting" - action against excessive lighting Madrid attractions.