Today, we invite you to take a little trip to a pronounced megalomania - the United Arab Emirates. And to be more precise, the main tourist town of the country.
Aquarium of the Pacific is located in the midst of the shopping center «The Dubai Mall» - the largest in the world, the total area, the shopping center with an area of ​​1, 2 million sq.m.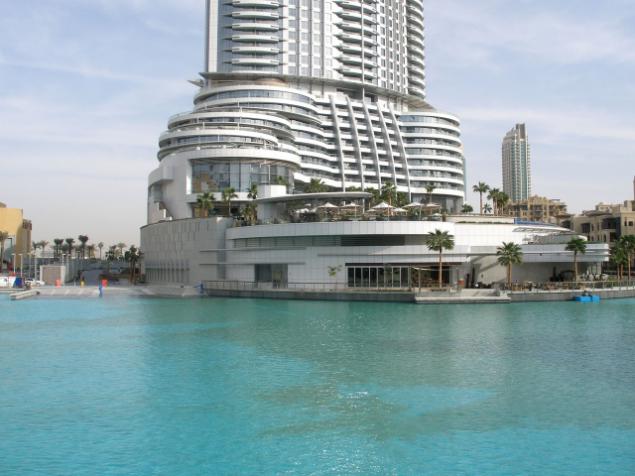 The volume of the tank is an incredible 10 million liters!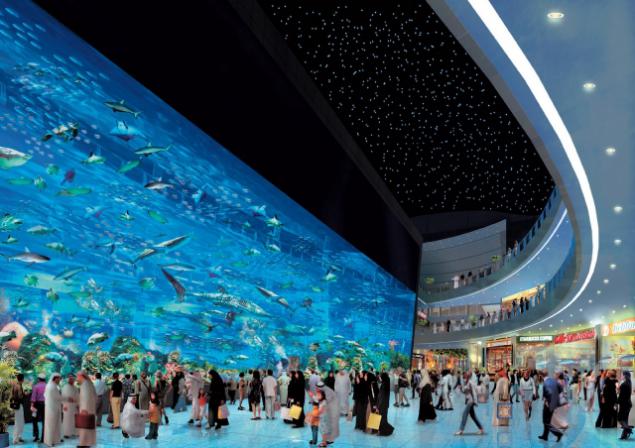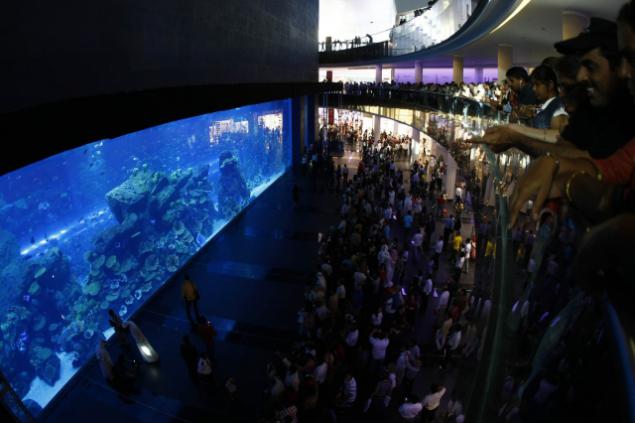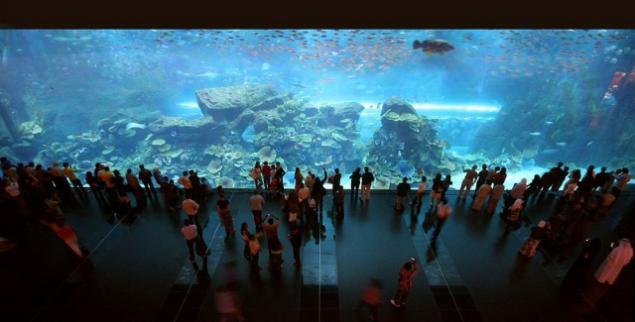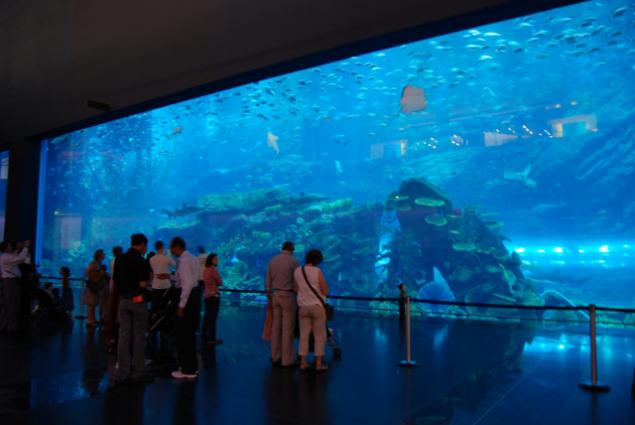 The fact of the record registered in the Guinness Book of Records.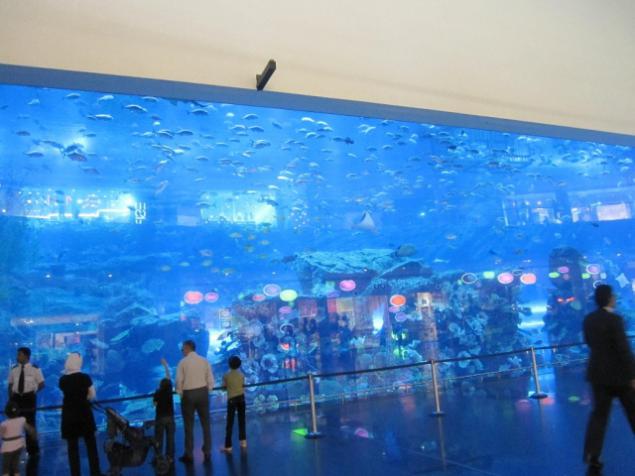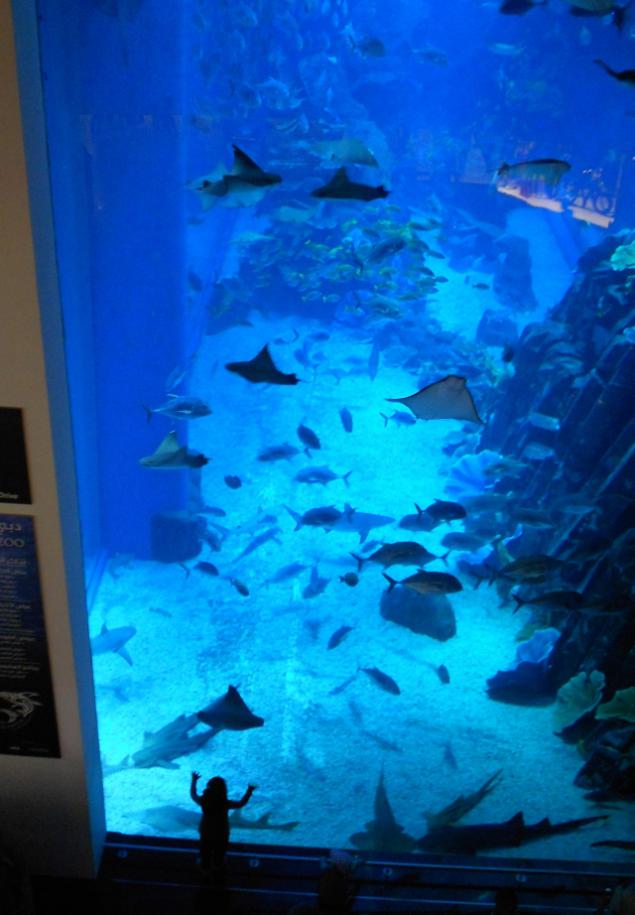 Exploring tours to the UAE, be sure to note this fact and do not miss such a miracle.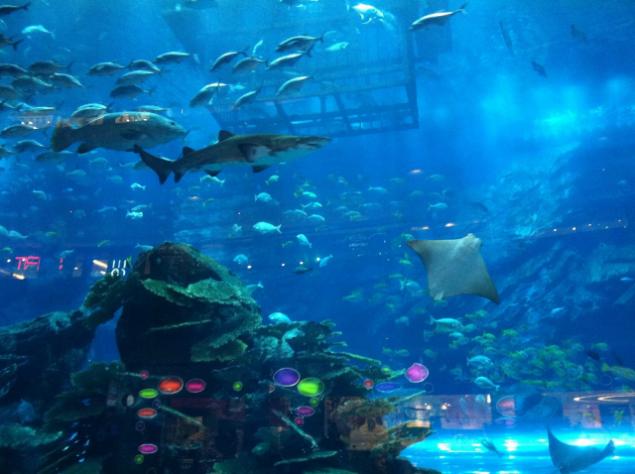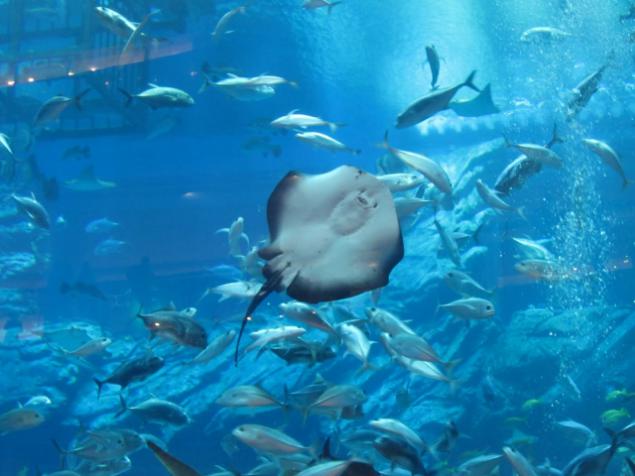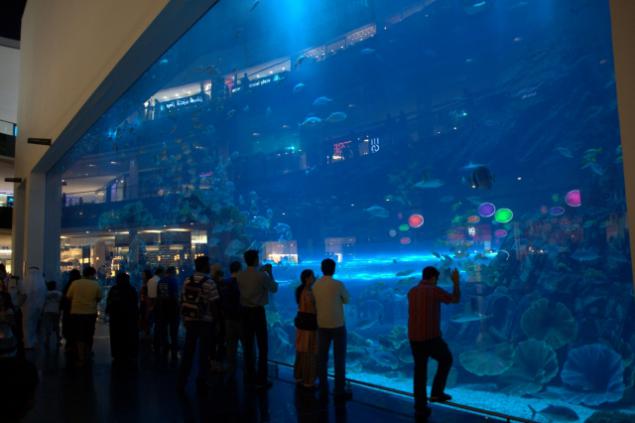 A special feature is the transparent aquarium tunnel arch inside, allowing visitors to observe its inhabitants not only around, but also on themselves.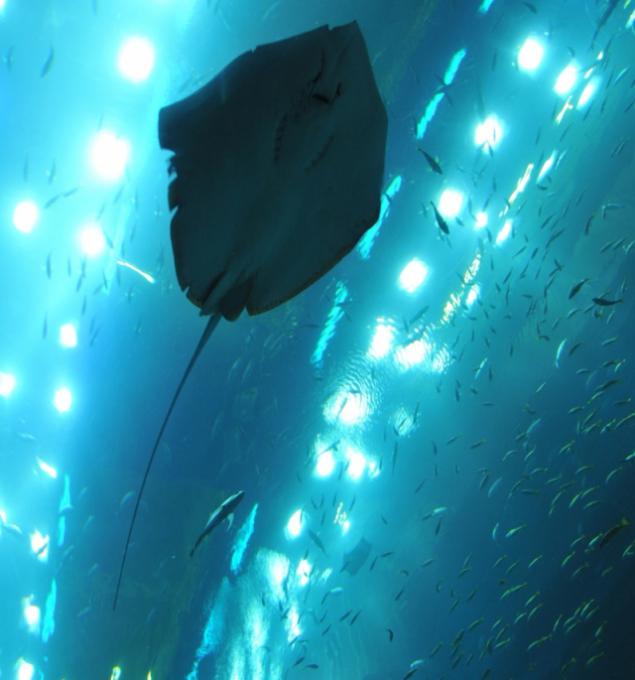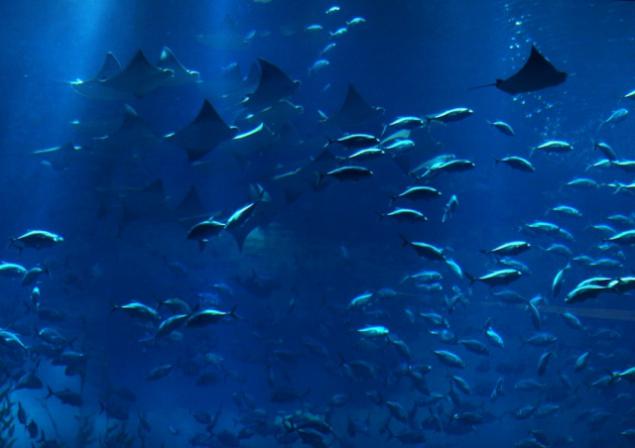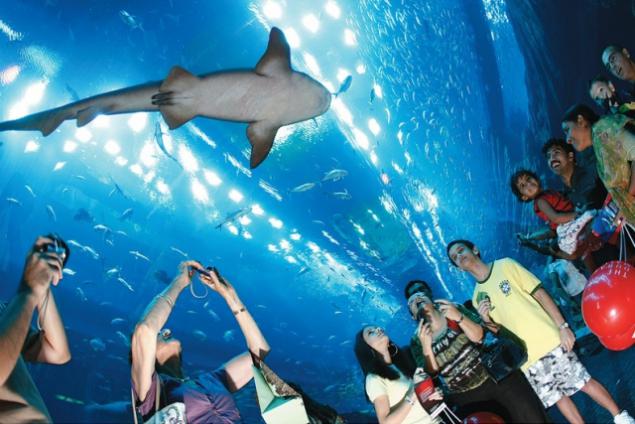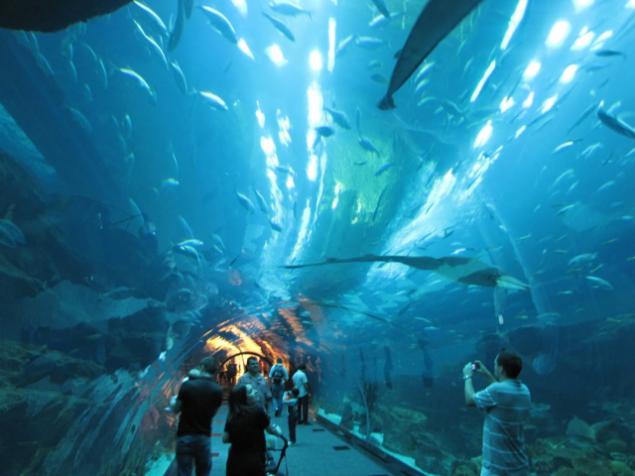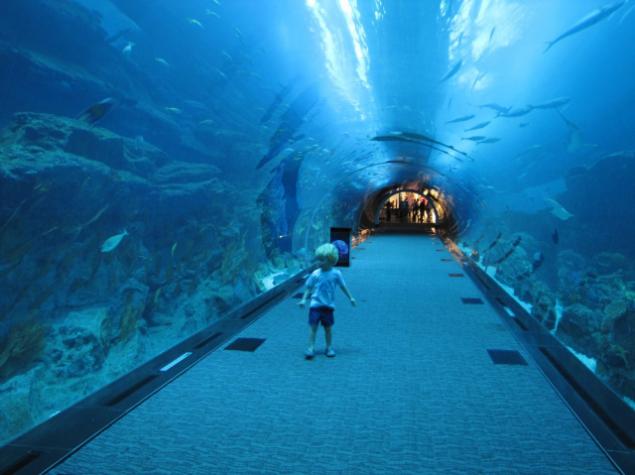 Glass thickness - 75 centimeters.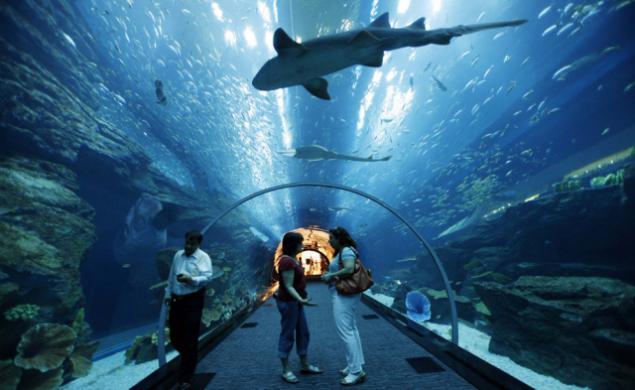 The aquarium contains more than 33 thousand different inhabitants of the watery world.
For thrill-seekers, organized by immersion in an iron cage.