Author walking across the expanses of the Internet, saw an ordinary table, the price of which was clearly overpriced. And he wanted to do something similar with your own hands. Evaluate the result of hard work you can post inside.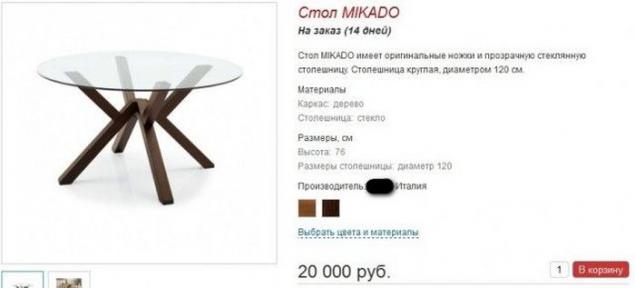 Since last trips to the trash left beech bars prognathism by marking gauge in one size.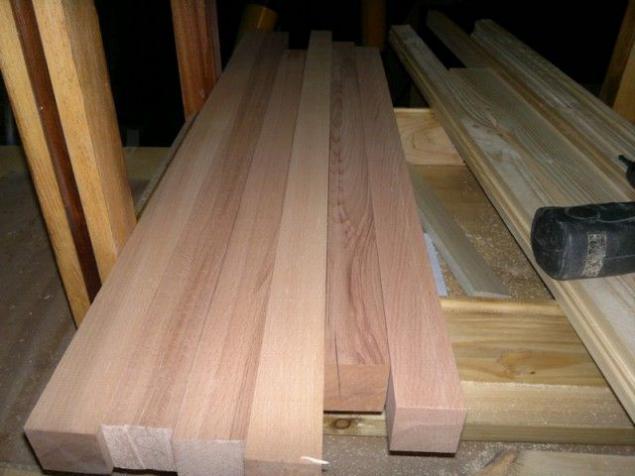 Put tortsovochnik and emphasis. All dimensions of the mind, as well as his - just a shovel - left little bong. But about it later.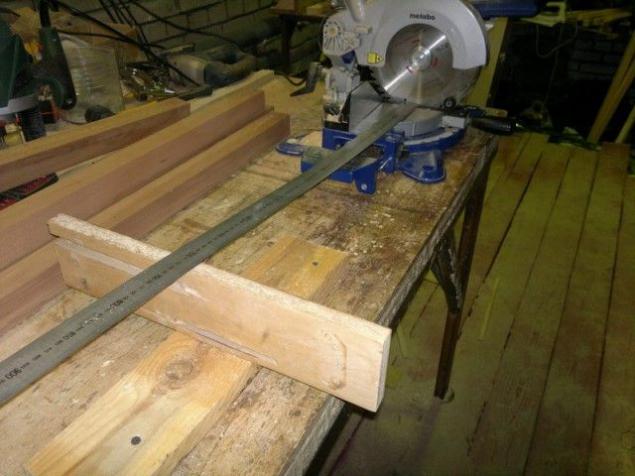 That finished lower parts of the legs and the connecting hrenka.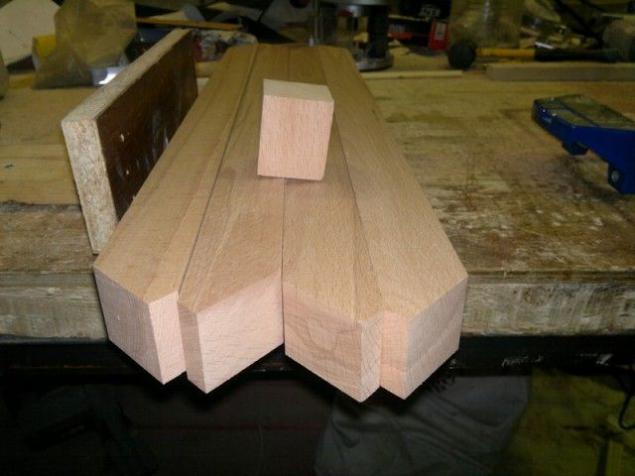 Mastyrim mandrel with a right angle, are preparing a marking center dowel and drill.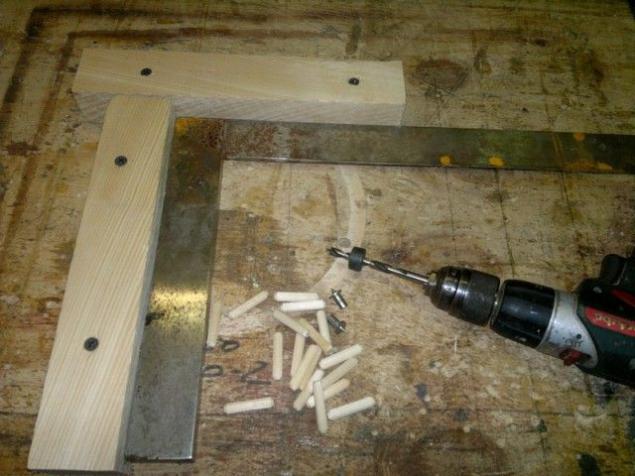 Polskotiny ready for installation.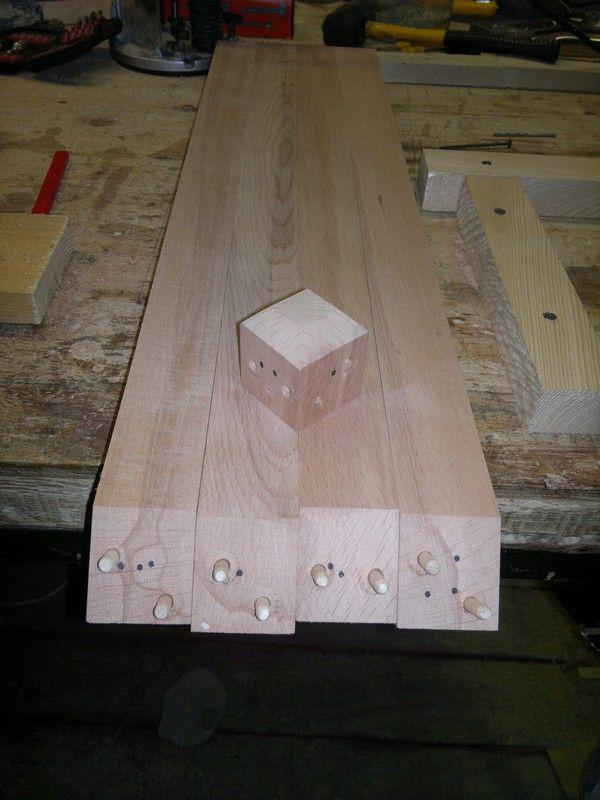 I forgot quite - still is shkurit necessary. As the lower legs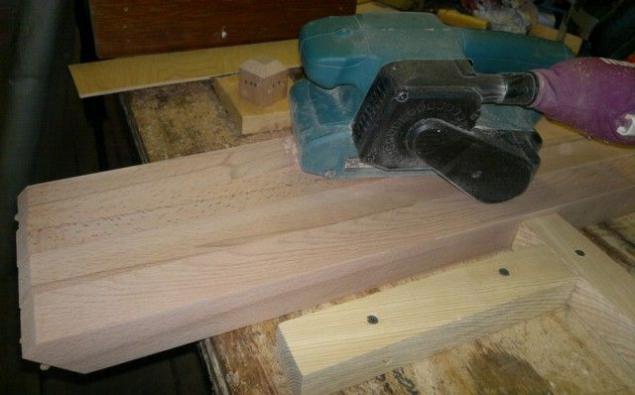 So the top.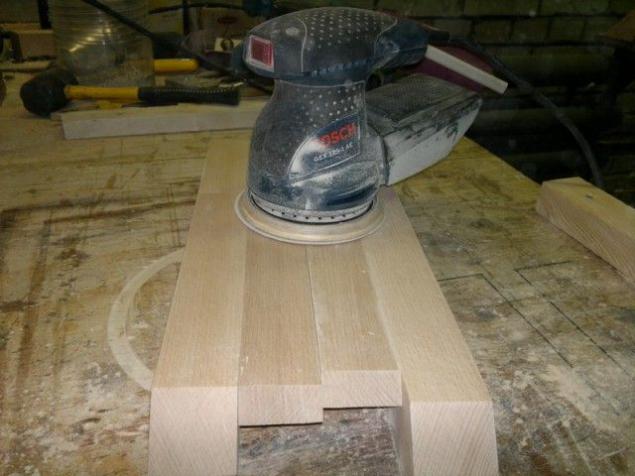 The second mandrel - with emphasis - to mark interfaces.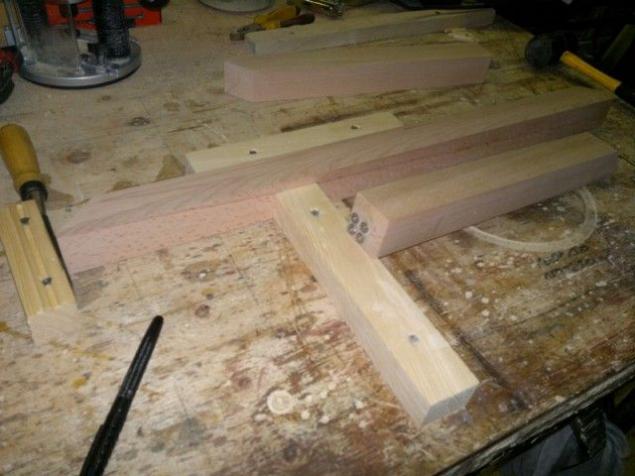 Like the original - on the glue and dowels hope, but softwood Fix. Something lost its sharpness on shurupomёte.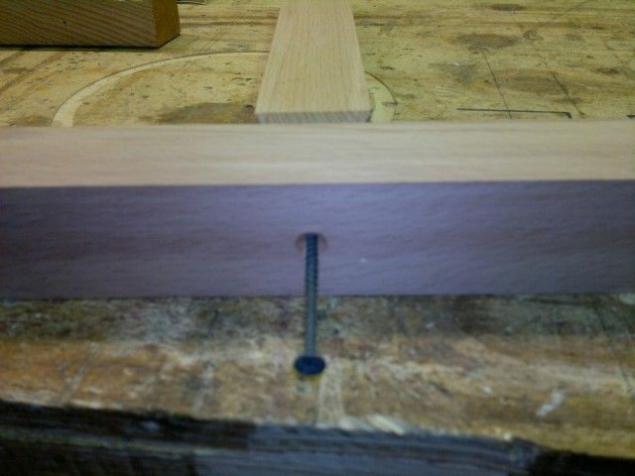 on all four legs in the assembly. The next step stain and varnish.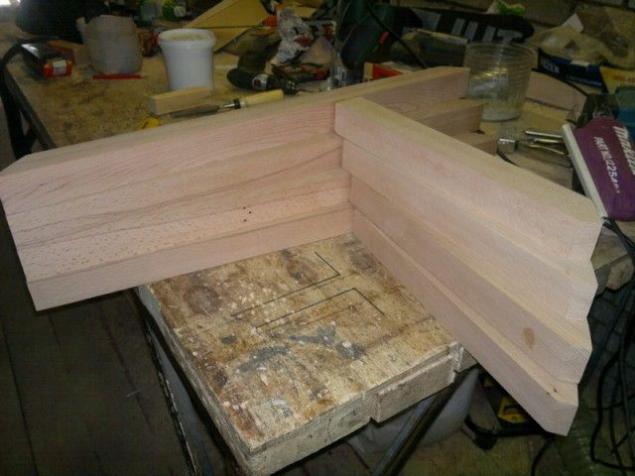 Stain water.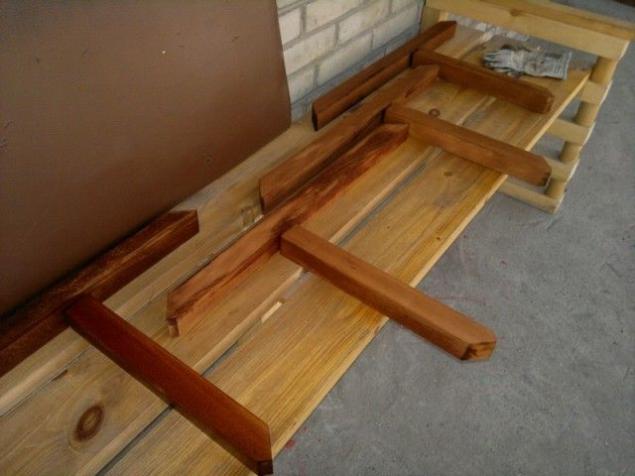 Karoche - garbage some paluchilsa. Flimsy and hefty, already rather big glass on the edge of the most kept. It also emerged that legendary and long-standing promise jamb. The mood of the floor. I go home. It was all done in one day. Naturally priority to the implementation of the direct duties. And as our team of repair, and the responsibilities are many and all urgent urgent.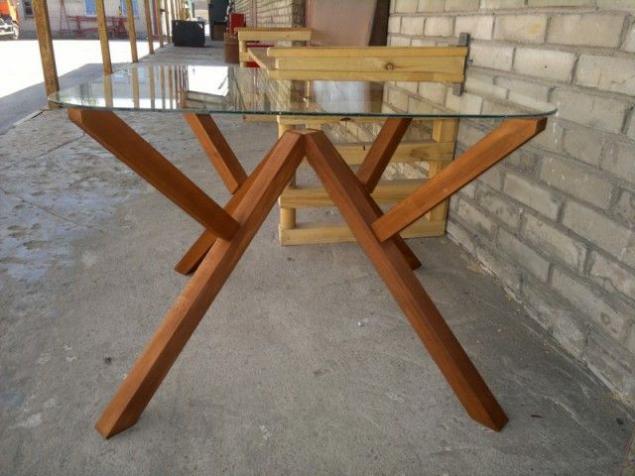 Morning pm mudrtney - adopted resolute commander's decision - cut. Without waiting for peritonitis. The height remains the same, and the latitude - will decrease. At the same time strengthen and donating four more screws. The process did not take off, because all the same. And here is the finished version of the brethren. It should be firm, confident. But these screws ... spoil the beauty of the whole.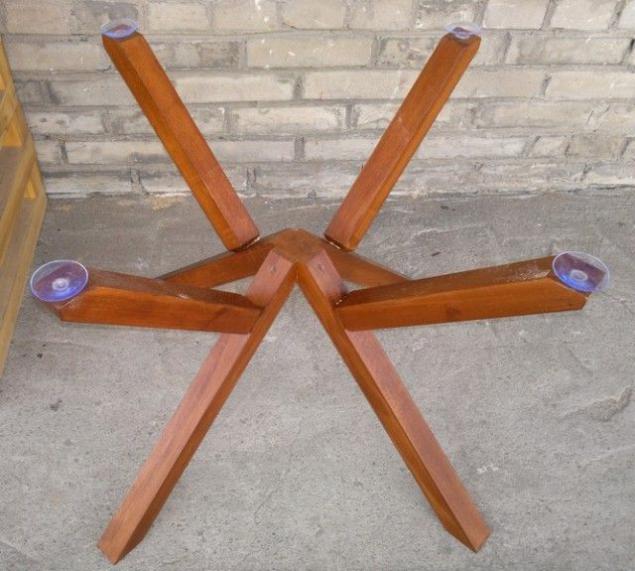 But applying votnnuyu savvy - close their shelves. During the television program will climb a little uncomfortable, but if you introduce her to some glamorous nochnichok - Samoth out.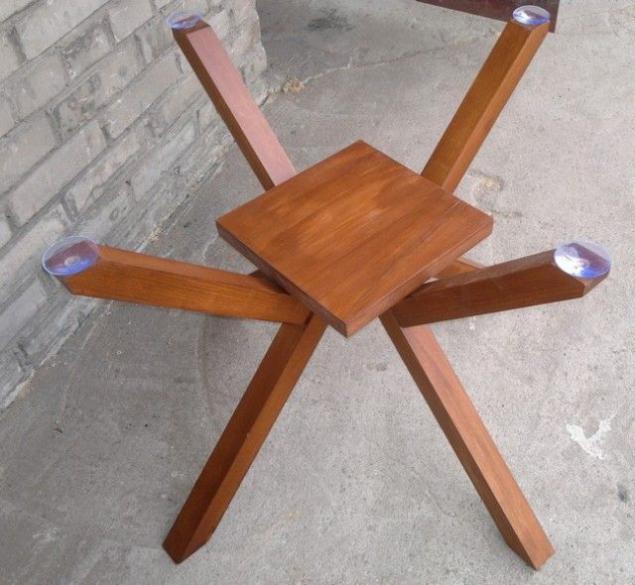 And here is the finished product. Acrylic lacquer 2 layers. Cost: pёrka a sucker, dowels, sucker. Spending on varnish, stain, and screws can be ignored - bought for a long time and for another project. At the time - two working days. With all the work chores, meals, break. Instrument your firewood - with the trash, toughened glass - with the site overhaul - with metrovagona captured by scheduled replacement. Electricity - breech.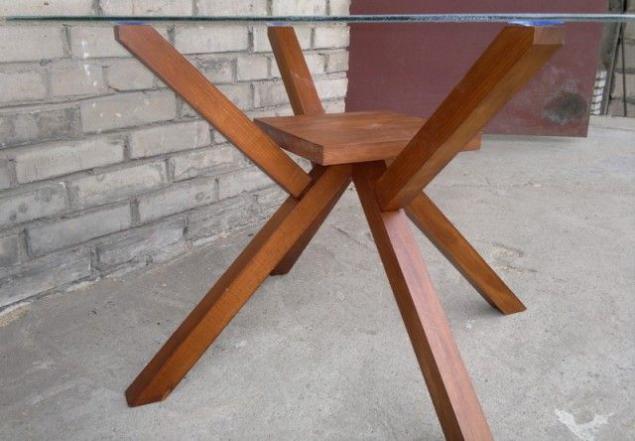 Another work of the author