Over the past few months has been established many new records, which were officially registered and listed in the legendary book. However, there have been instances when something went wrong. All this further.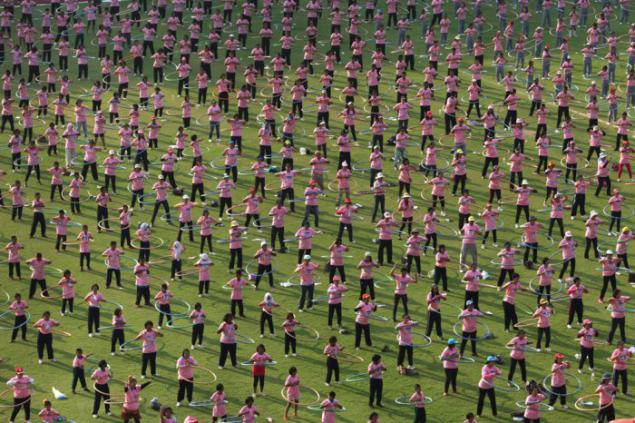 4483 Human spinning hoop simultaneously for seven minutes, on February 12, pathumphani, Thailand.
83-year-old Dot Taylor takes part in an attempt to set a record for the number of people at the same time appeared in one place in his underwear. Organizers of the New York Event had to collect 2,271 participants. The record has not been fixed.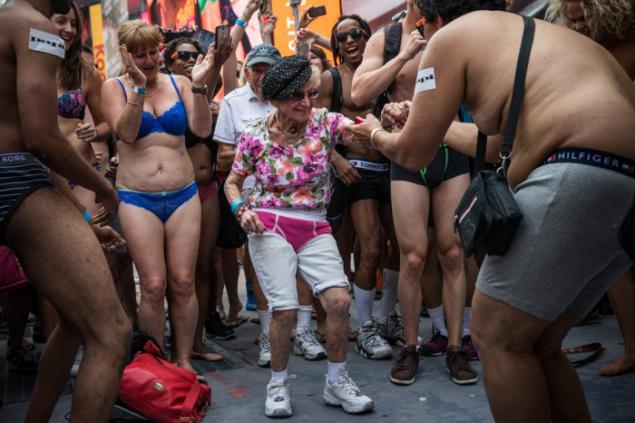 More than 1,900 girls and women gathered in one place, showing the traditional dress of southern Germany in Speyer June 13.
In competitions among lumberjacks, Stirling Hart (right) set a record rise. In general, competition in Hayward, Wisconsin, include more than 20 disciplines, including tree cutting, sawing, etc.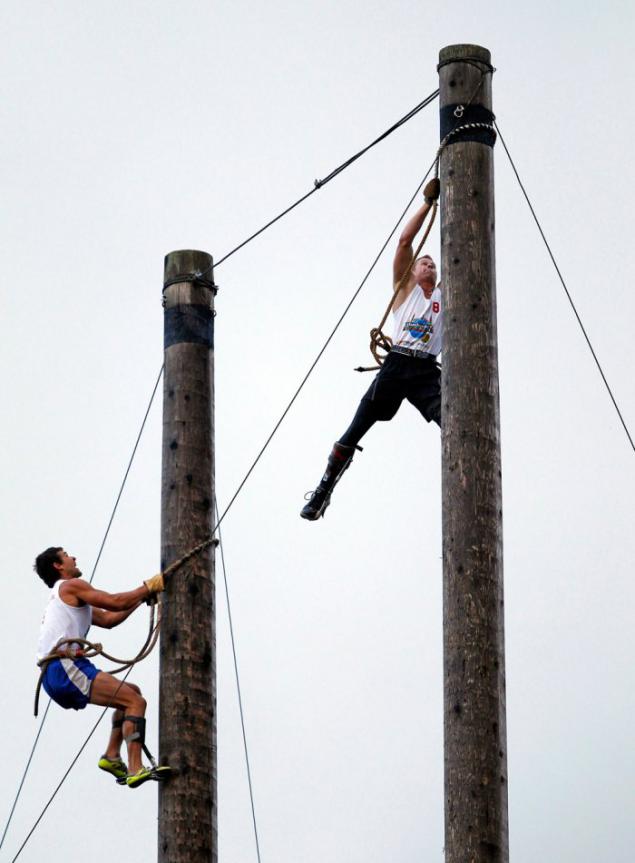 Professional tightrope walker Klyayndl Reinhardt was at an altitude of 185 meters above the German Frankfurt, setting up a new world record.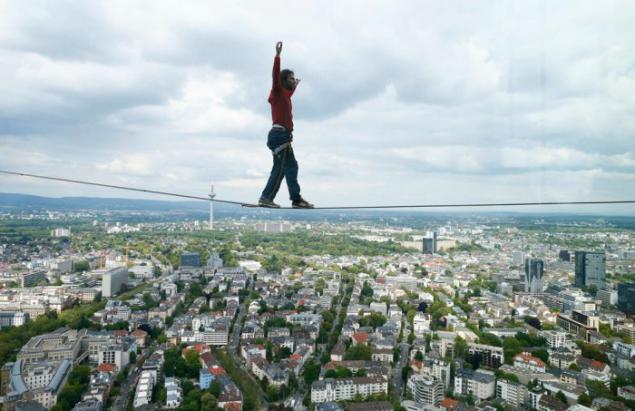 May 24, thousands of students University of the Philippines launched into the sky 15185 sky lanterns, breaking last year's record by more than 2,000 lanterns.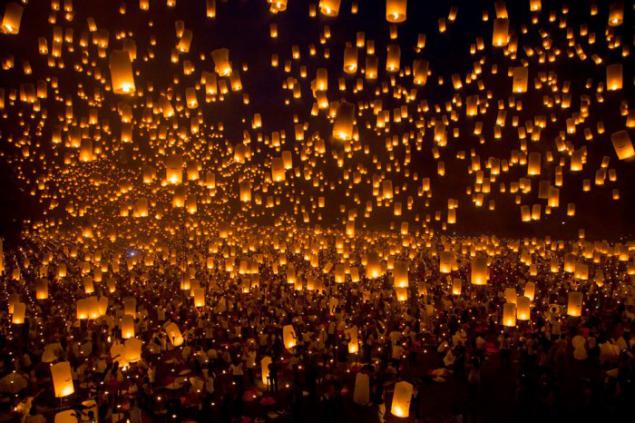 An attempt to break the record for the number of prisoners involved in gymnastics at the same time in the Peruvian Lurigancho prison.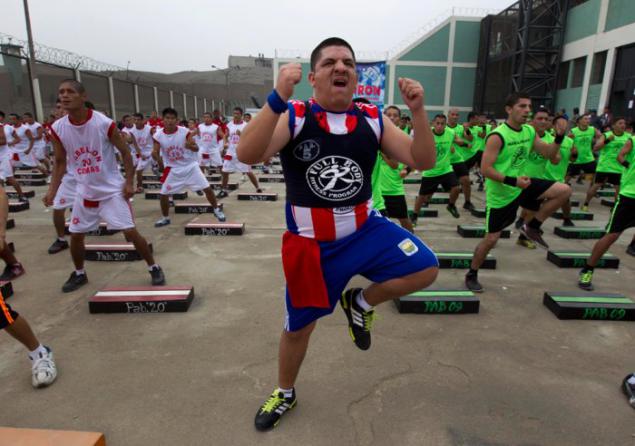 Here participants setting the record for the biggest stretch of the national flag. Romanian flag size 349, 4 226, 9 meters was stretched in the suburbs of Bucharest.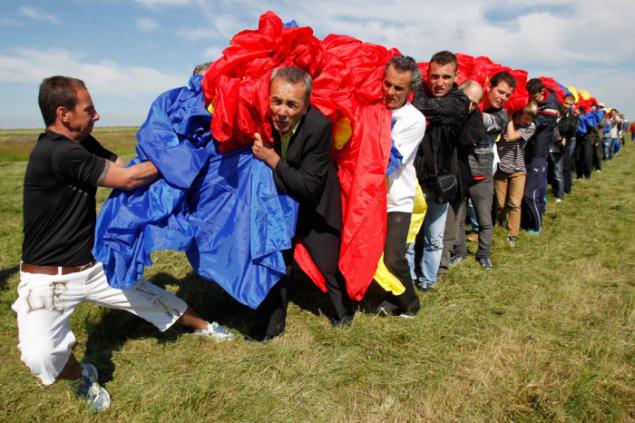 Fixing the record from the air.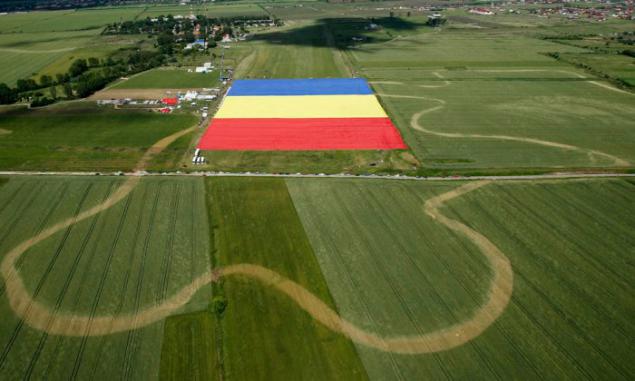 600 mariachi musicians (traditional Mexican music) in Pasadena, California set a new world record for the most mariachi musicians playing simultaneously.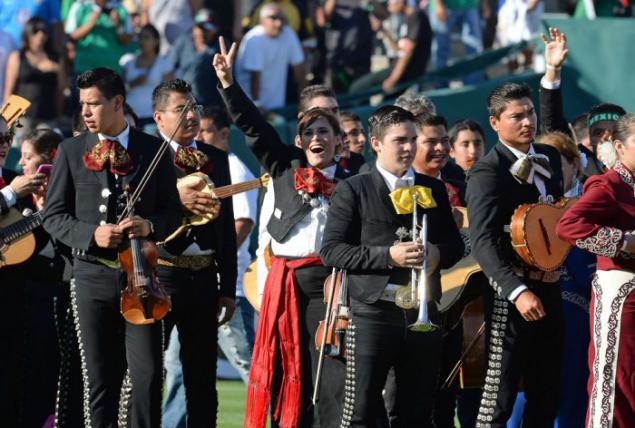 The same number of German students studying at the same time to provide first aid in Lingen, Germany.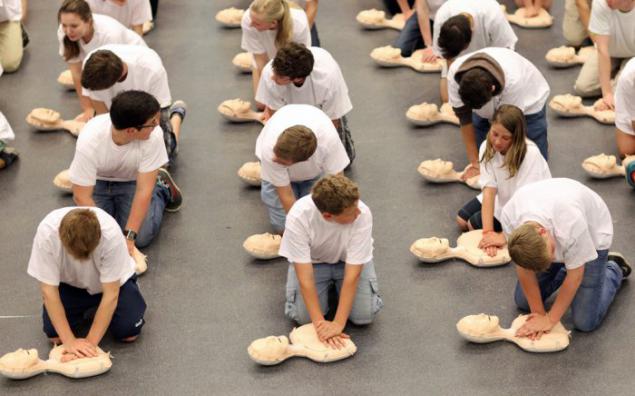 2340 chefs and sommeliers gathered at the Independence Day of Mexico in Mexico City, but did not beat the record set in the UAE two months earlier. In Dubai, visited 2,847 chefs and sommeliers.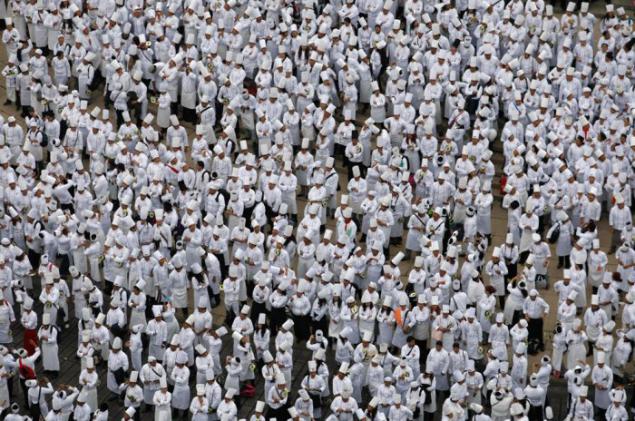 Source: fashiony.ru