A man may lose his leg after fracture in six places. The misfortune happened to him while riding the water slides in Turkey, where he spent his holidays.
Photo not for the faint of heart!
In 45-year-old Des Jarvis strongly disperse the water-hill and crashed into the opposite wall of the pool, doctors have found in the bones of the right leg infection, due to which a man can amputate part of his right leg.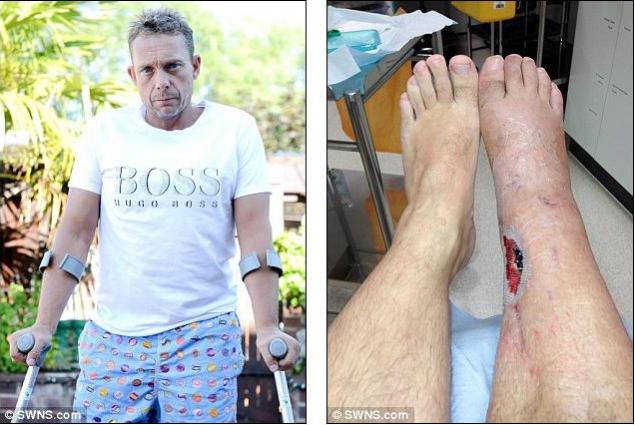 Despite the fact that Jarvis broke his leg in six places in August last year, he still can not walk without crutches.