One of the most beautiful historic buildings of the Golden Ring is the Rostov Kremlin. Surely you remember him from the movie Ivan Vasilievich.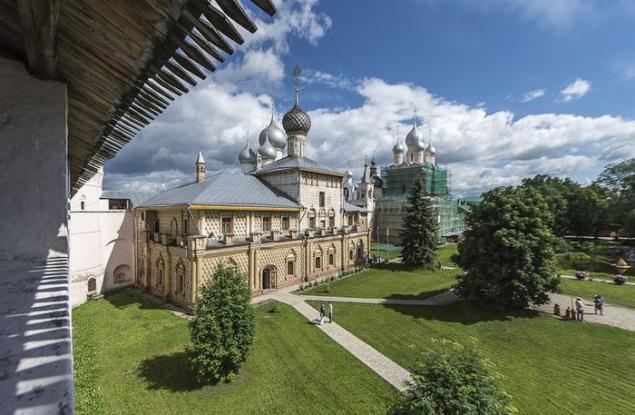 Rostov Kremlin was built in the 17th century as a residence for the Metropolitan. A century later the Metropolitan moved to Yaroslavl Kremlin and even wanted to carry. Its inhabitants defended and now thanks to them we have one of the most beautiful monuments in the Yaroslavl region.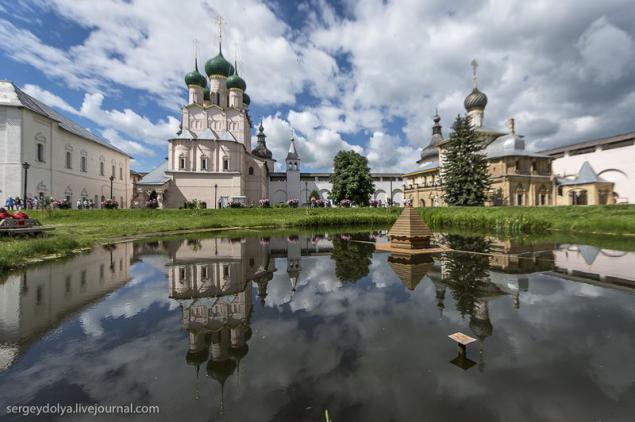 Few of the domes.
One head symbolized the One God,
three domes - Holy Trinity,
five domes - Christ and the four Evangelists,
seven chapters - the seven sacraments of the Church,
nine domes - the number of angelic hosts,
thirteen - Christ and the twelve apostles.
The number of heads may be up to thirty-three - the number of years of the earthly life of the Savior.
The color of the dome is also important in the symbolism of the temple:
Gold - a symbol of the celestial glory. Golden domes have been the main temples and temples dedicated to Christ and the Twelve Great Feasts. Domes blue with stars crown the temples dedicated to the Mother of God, because the star is reminiscent of Christ's birth from the Virgin Mary. Trinity Church had a green dome, because the green - the color of the Holy Spirit. Temples dedicated to the saints, and are topped with green or silver domes: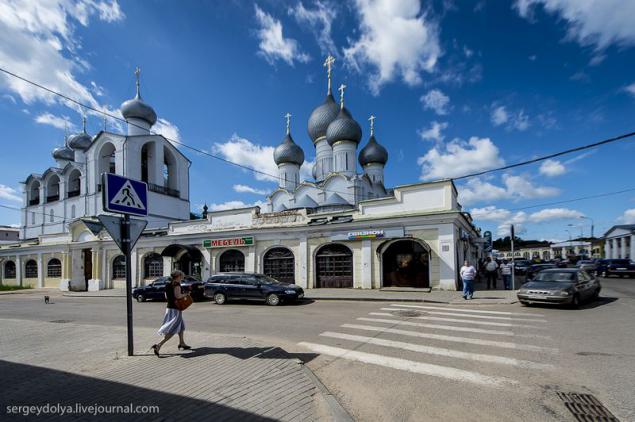 The first thing you see entering the inside - a huge cathedral: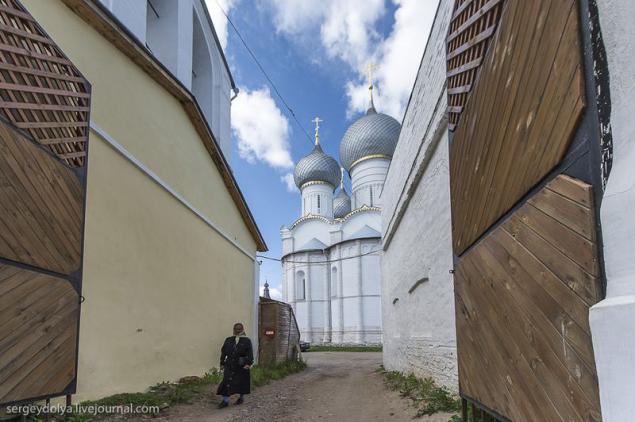 Probably it is still valid, since many people are baptized at the inlet and outlet: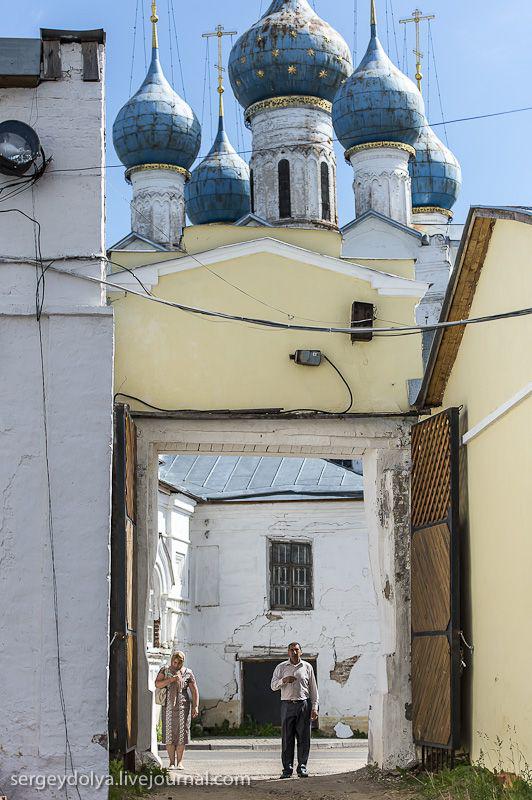 During the whole is building and restoration, but not as much as we will see later in Sergiev Posad.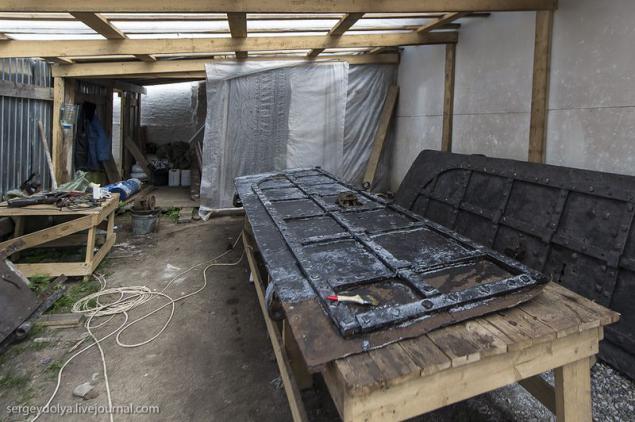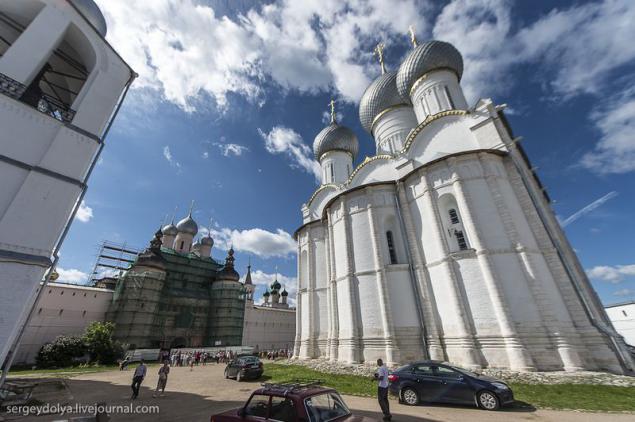 A lot of organized tours and independent travelers. They say there's not themed games and quests: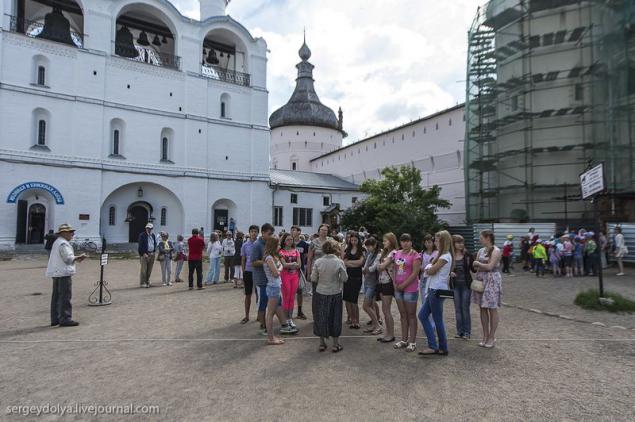 At the center of the complex there is a small pond. Around very nicely. We have to admit that the metropolitans had excellent taste: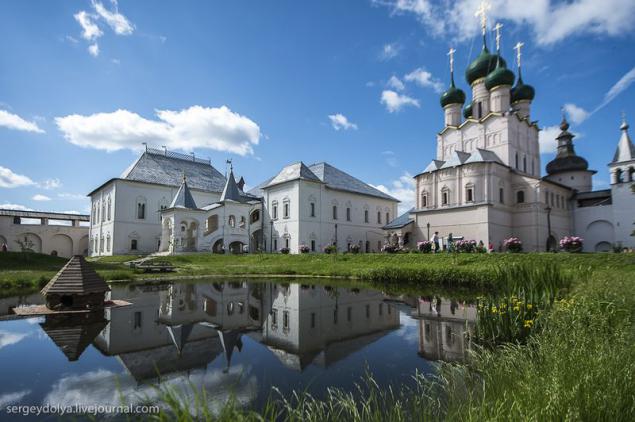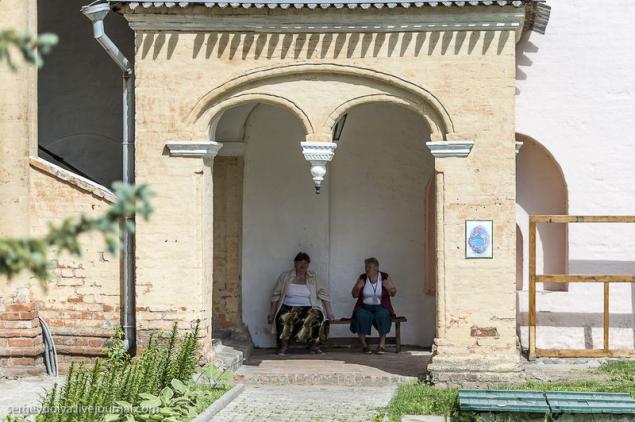 50 rubles is the entrance to the Kremlin. For 80 rubles, you can walk along the walls of the building. There were still some options for a fee - I do not know, in my opinion, it is necessary to make a single ticket for all, and not to drive visitors from one fund to another.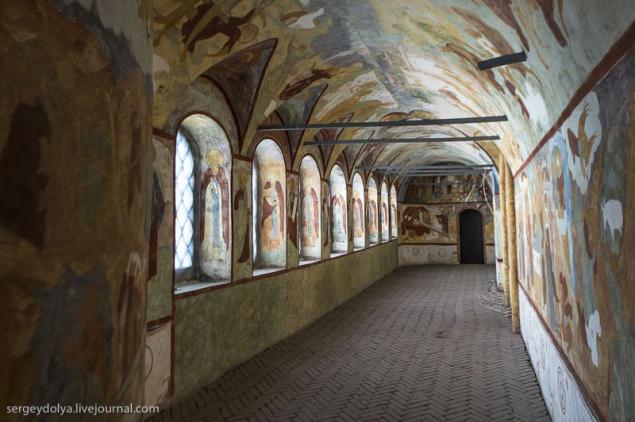 View from the walls of the Kremlin: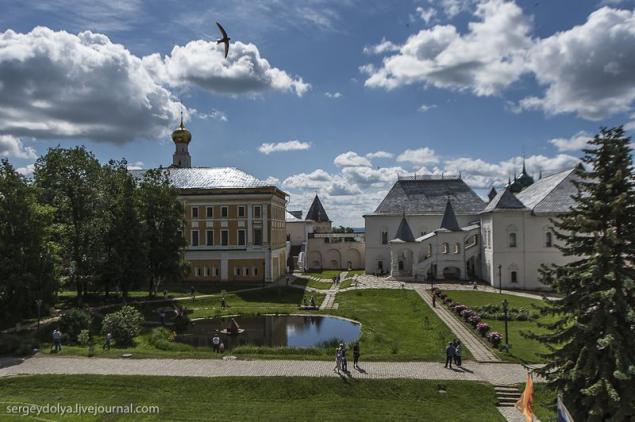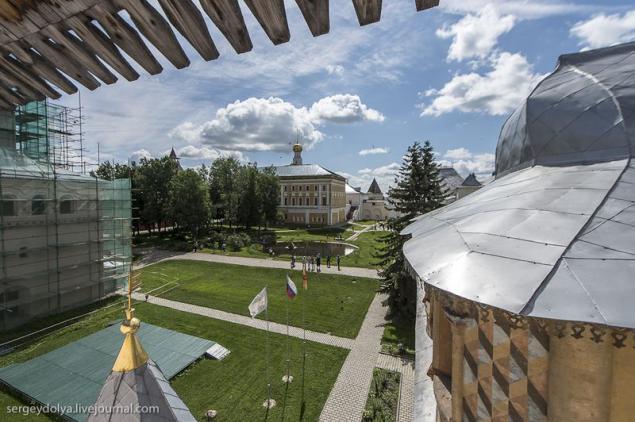 Despite the effect of the wide-angle lens, the Kremlin is very compact. In some places it seems that you can climb from one building to another: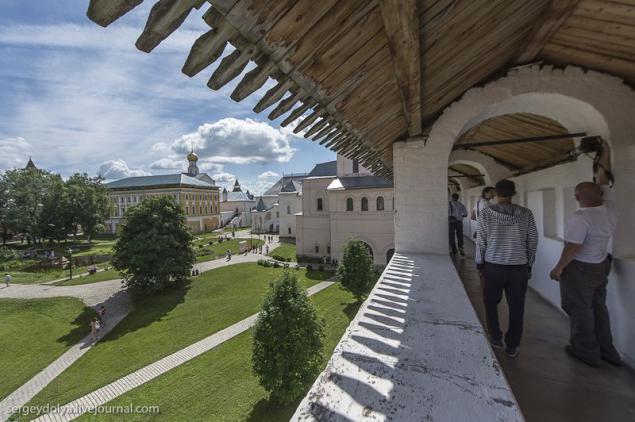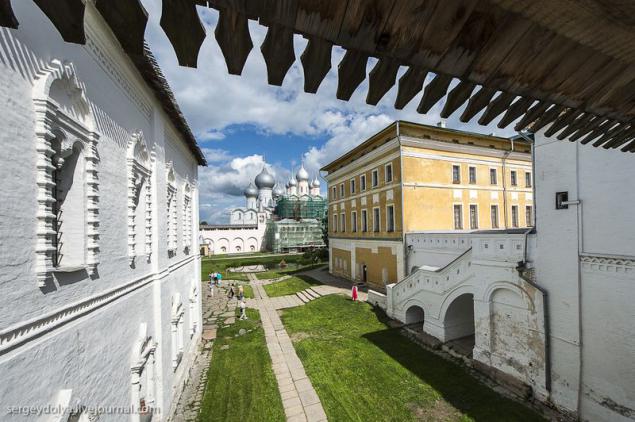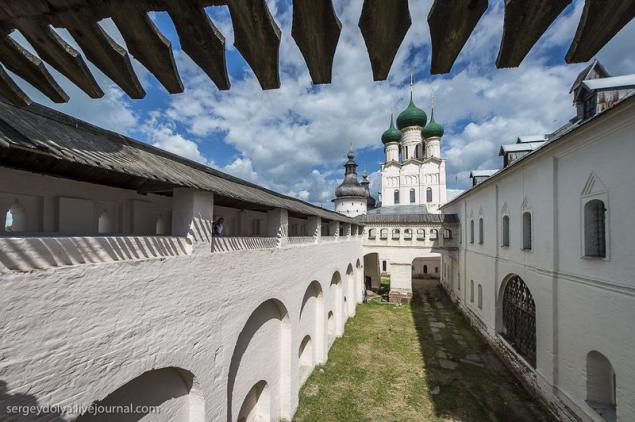 The corner towers are two or three churches. Church services were not performed, but you can see the restored paintings on the walls: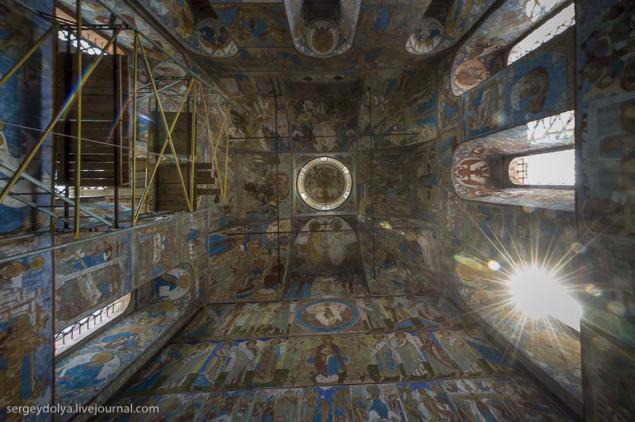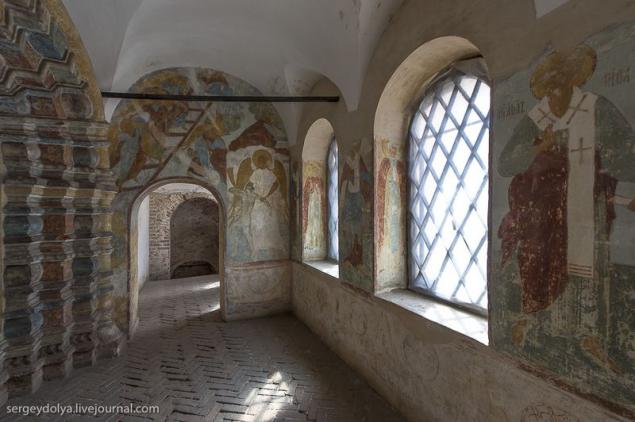 Despite the holes in the walls (it seems that they are for the defense of) the walls were purely decorative: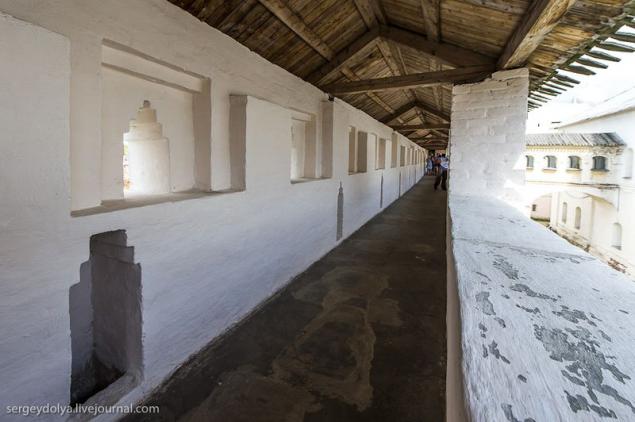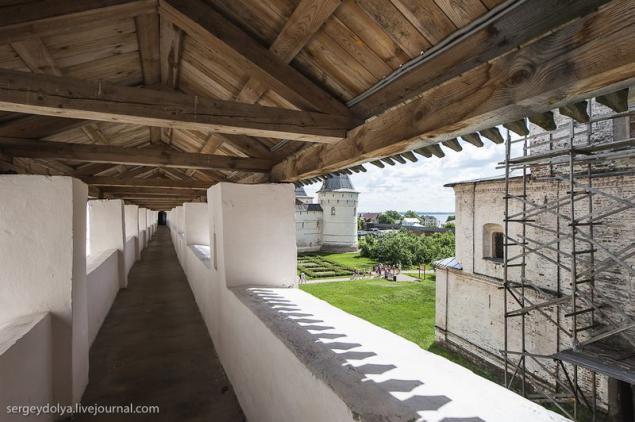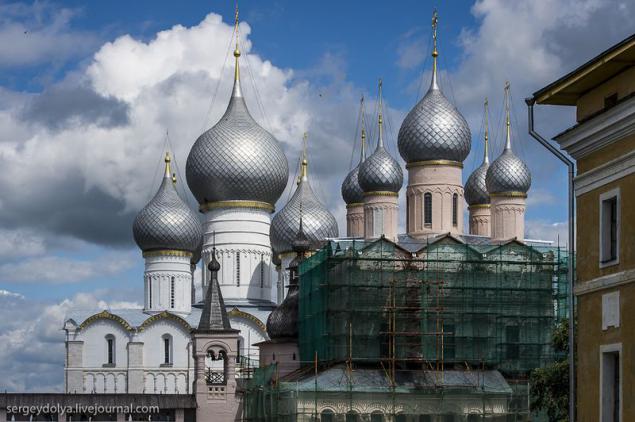 Inside the Kremlin has several museums: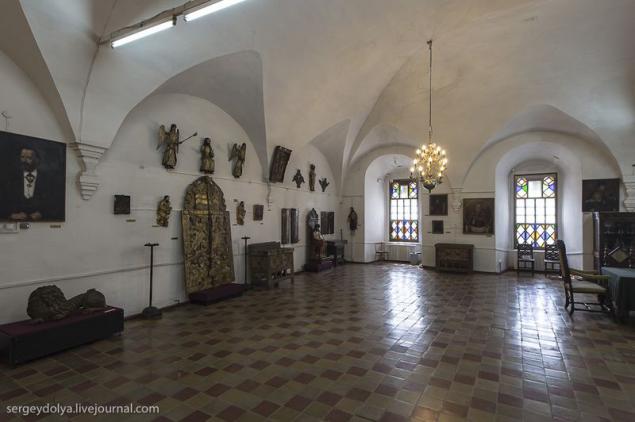 As said a female warden, all the objects collected from the environs of the Yaroslavl region. This composition seemed rather strange to Orthodox churches: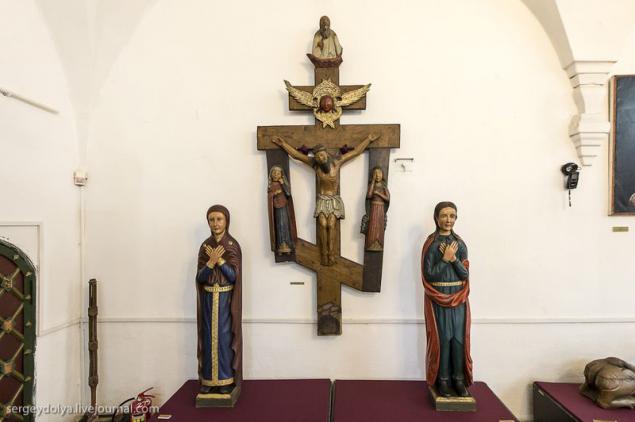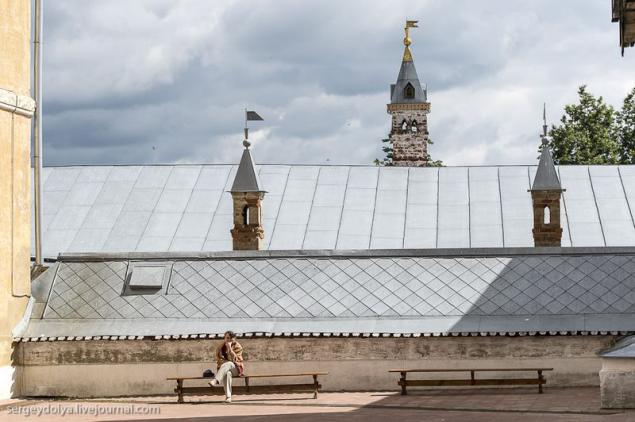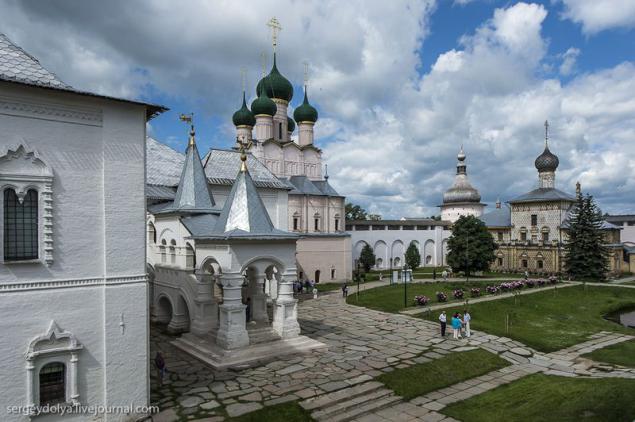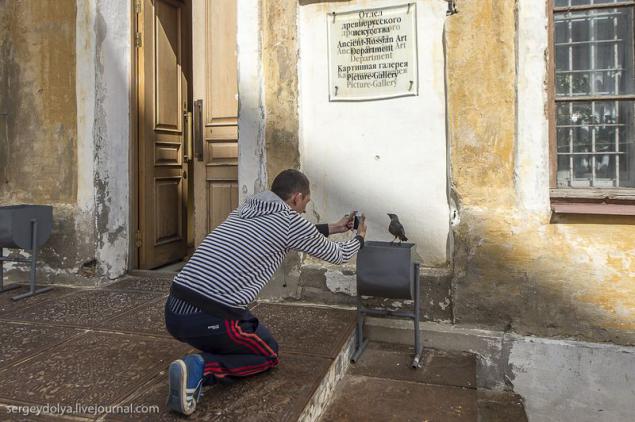 In this church on a huge wall in several stories, shows a picture of Judgment: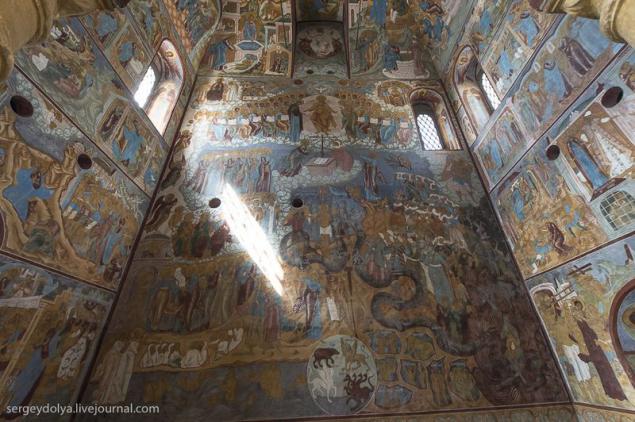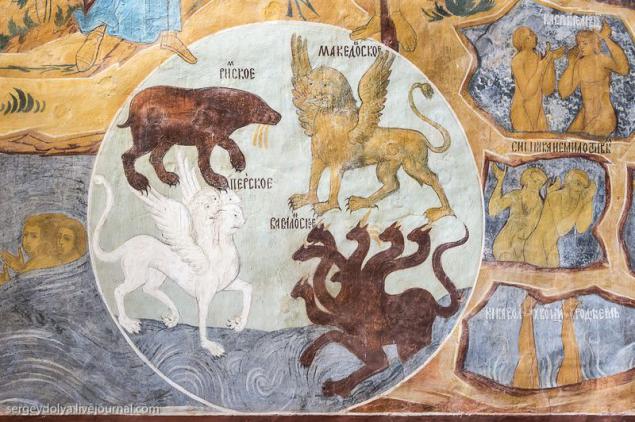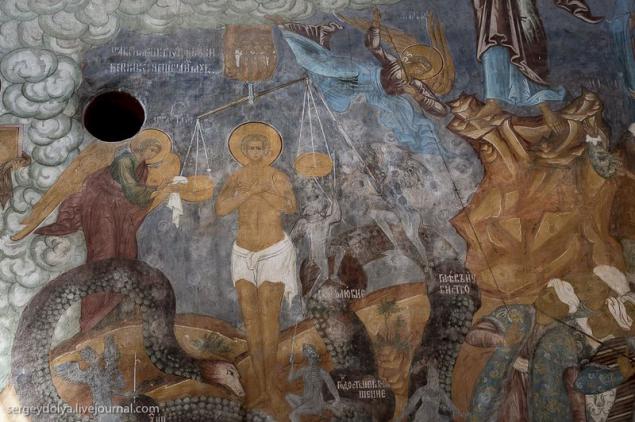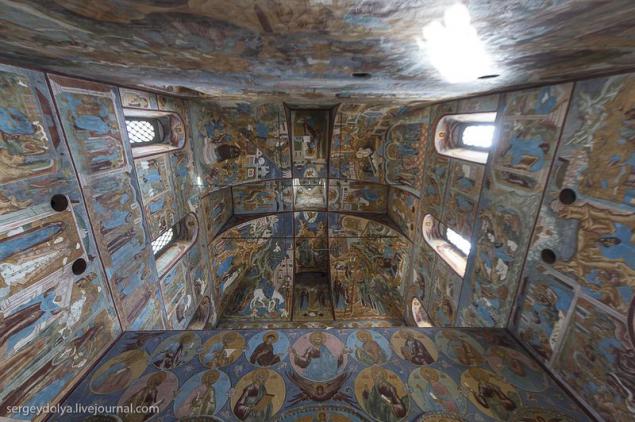 And these are the participants of the historical games in the Rostov Kremlin: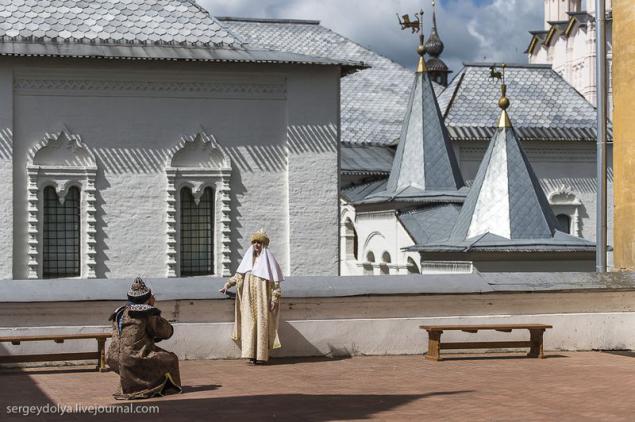 From the side, of course, this picture is funny - king queen takes on instagramku: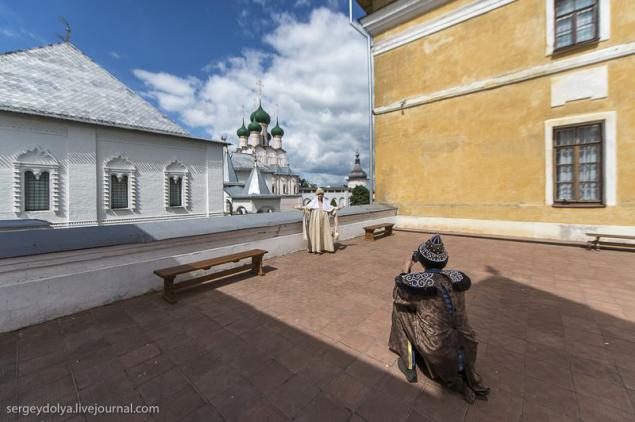 Source: sergeydolya.livejournal.com