This slogan invites visitors to combat Soviet submarine, which was sold to America.
And its present name Russian Scorpion.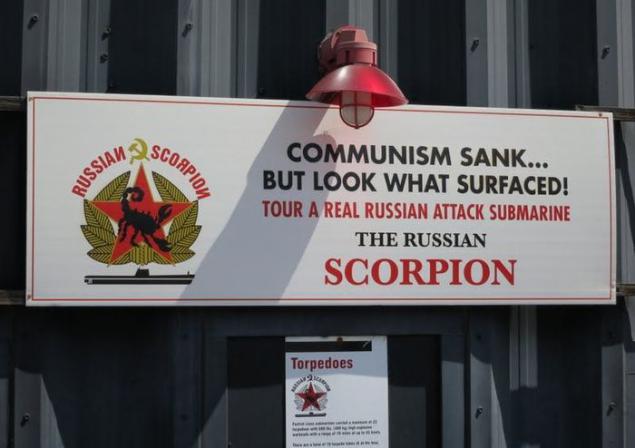 Submarine B-427, Class "Foxtrot", built at the Leningrad shipyard in 1971, until 1994 patrolled the waves of the Pacific Ocean. In 1989, on the way from Vietnam to the base was in a terrible typhoon and lost the ability to dive. Required major repairs and even before 1994 have served in the Pacific expanse. In 1994, the top Soviet military gave a submarine for rent group of Australian businessmen who then resold it to America. At the moment, the submarine moored in the suburbs of Los Angeles, has called "Russian scorpion" and turned into a museum type.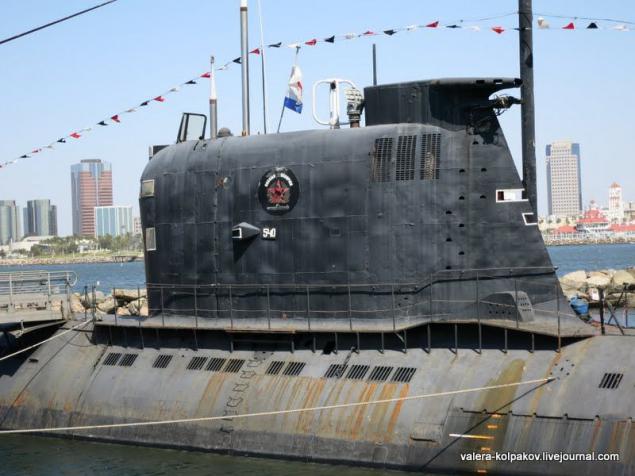 Before entering the submarine - the museum souvenirs. In the corner - a suit of Soviet military diver.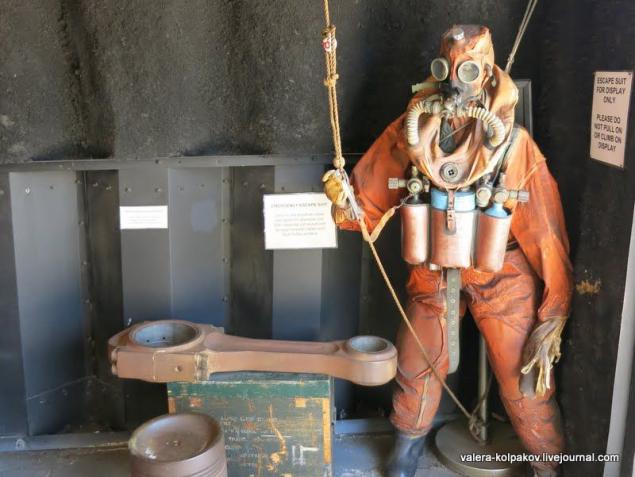 In a wide assortment - outfit "a la Russian sailor».
Diploma of the Party Committee of the Washington firm "Harley Davidson" for quality motorcycles.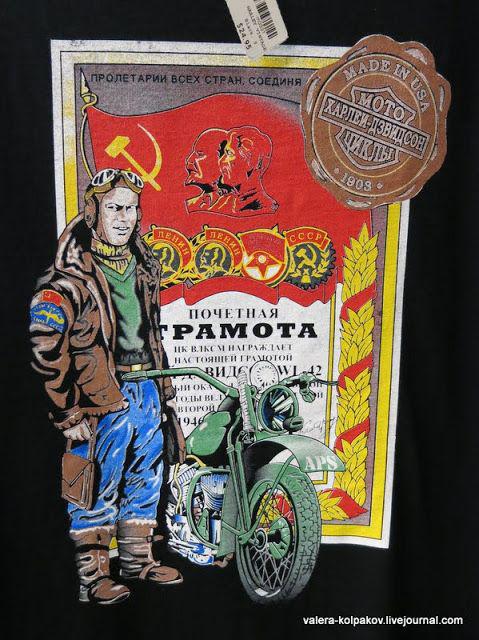 Soviet orders and medals on the cheap. Star of Hero of the Soviet Union - only $ 29.99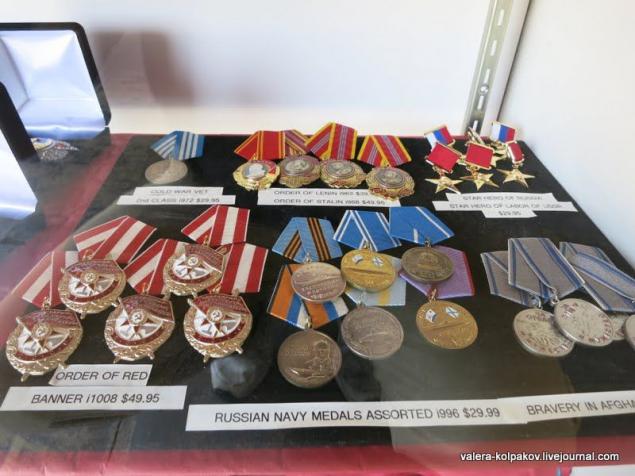 Order of Victory - without a penny to $ 150.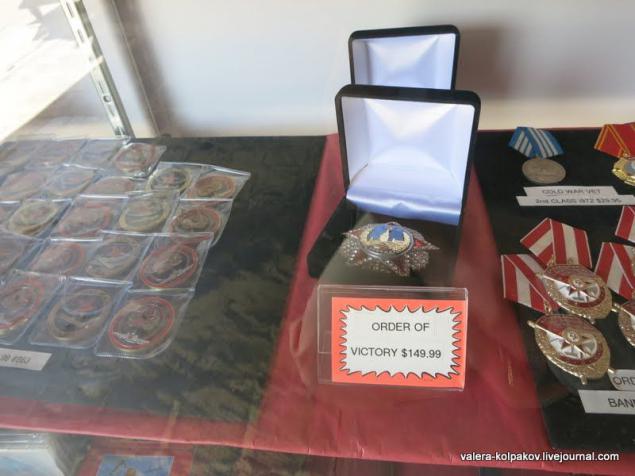 Source: valera-kolpakov.livejournal.com