Aiguille du Midi (fr. Aiguille du Midi - «midday peak") - a mountain peak in France, Haute-Savoie. The top got its name because during the afternoon the sun is directly over this peak, when viewed from Chamonix. Located in the western part of the Mont Blanc massif (western Alps). The height of a pointed peak - 3842 m. To the north of the summit, in the valley it is the famous French ski resort of Chamonix.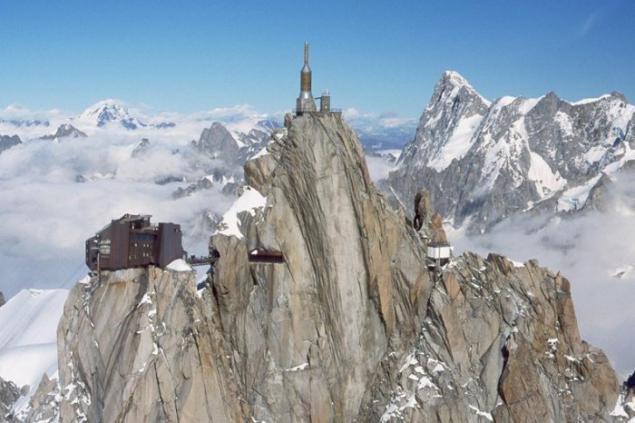 On top of the Aiguille du Midi cable car leads from Chamonix road, built in 1955. The road for two decades holding the palm as the highest cable car in the world.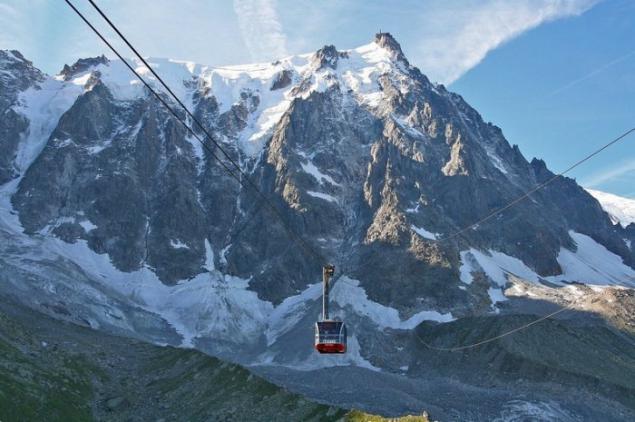 Until now, it has been ranked on the height difference between the bottom (1035 m) and the top station (3777 m).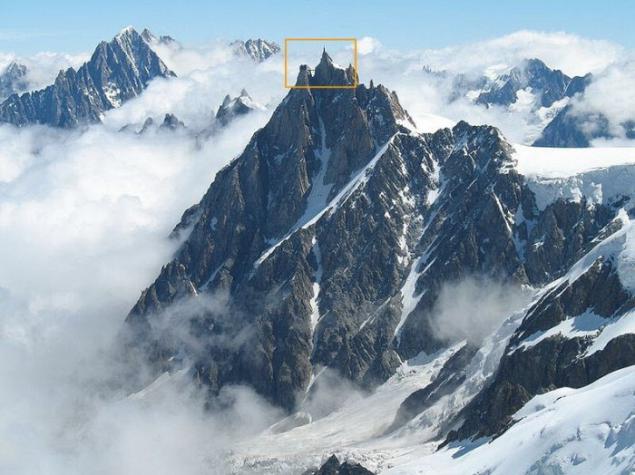 The cable car consists of two sections. The first section of the Chamonix - Plan de l'Aiguille at an altitude of 2317 m. The second section without intermediate supports raises the cab straight to the top of the cable car platform.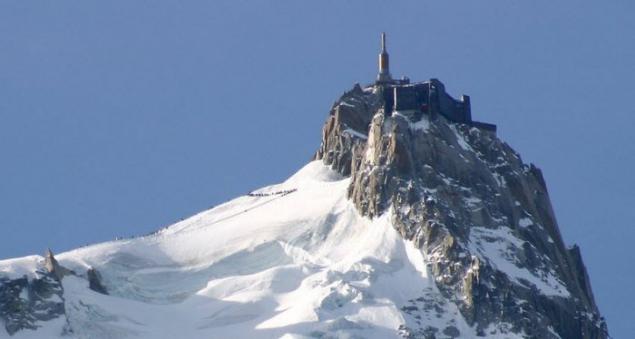 The rise from Chamonix to the top station in 20 minutes. Road capacity 550 people per hour.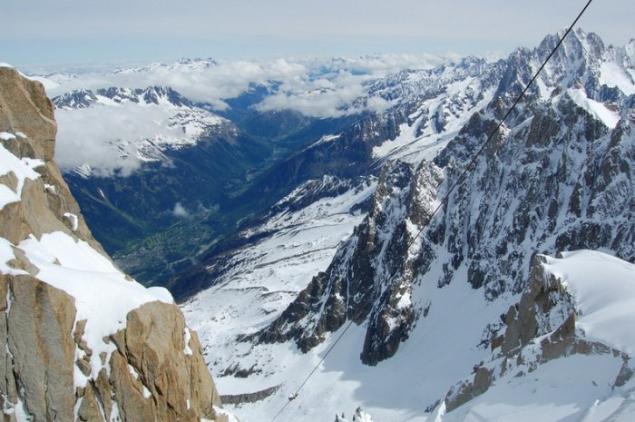 At the top station there is an observation platform, a cafe with 30 seats and a gift shop.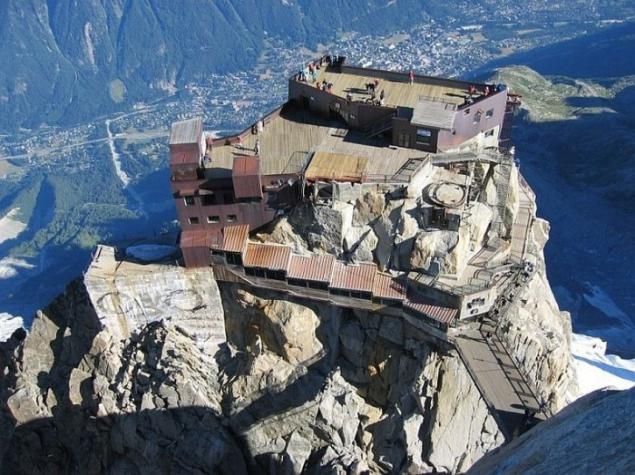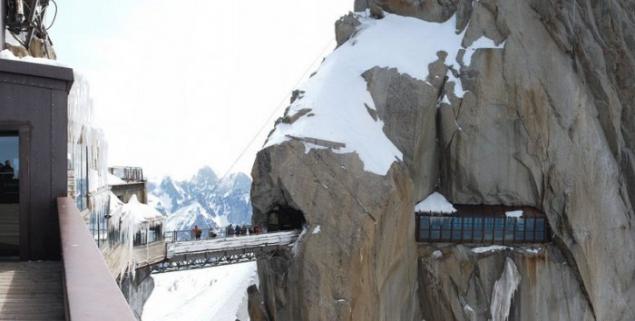 From the top of the longest originates around Chamonix ski trail length of 22 km along the White Valley.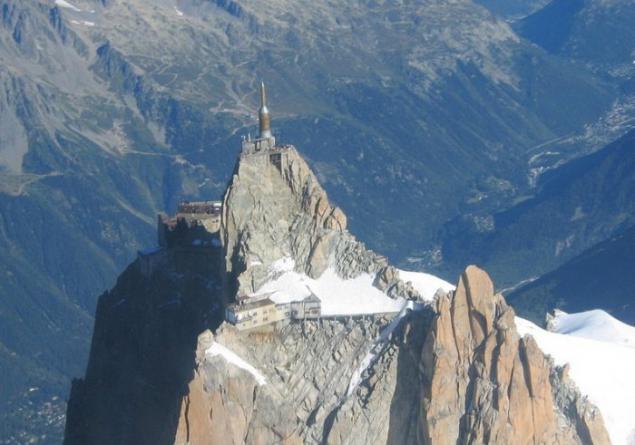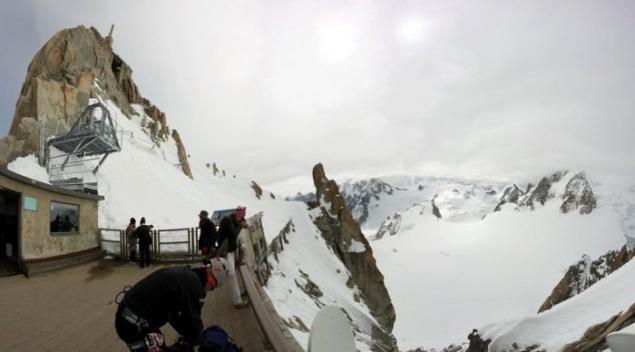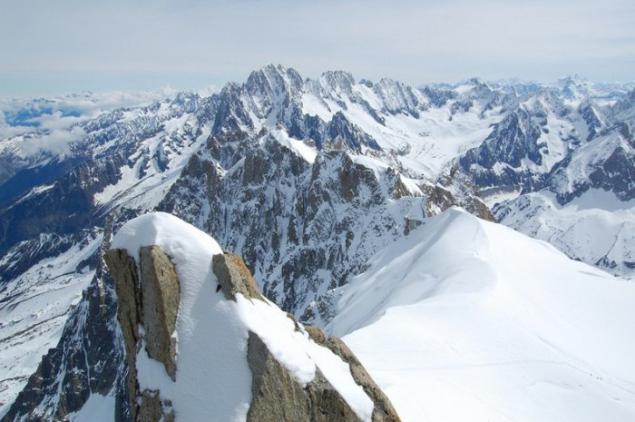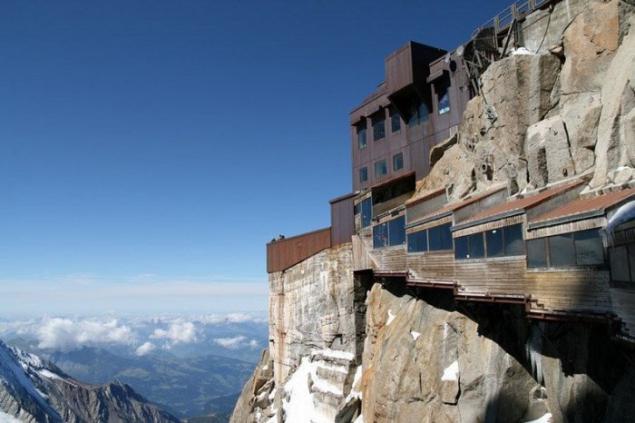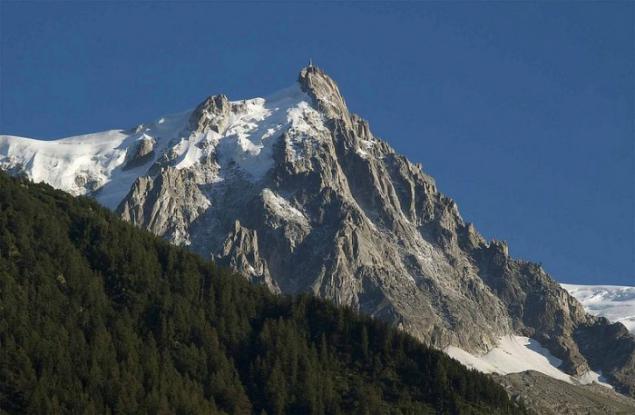 Source: nyka-huldra.livejournal.com