Nepal lucky to unusual sights. Moreover, the country is known as the birthplace of the Buddha; here is the most highest peaks of the world, 8 of the 14 "eight-thousanders". This includes, and is the highest mountain in the world - Mount Everest.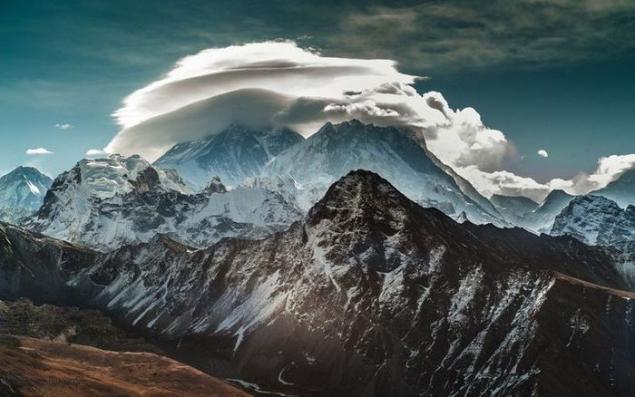 It is also known as the "Mount Everest": in Tibetan - "Mother of Divine life." An international name "Everest" was awarded the mountain in honor of the Geodetic Survey of British India, Sir George Everest, simply because it is the staff of the institution in 1852 for the first time measured the height of Chomolungma, proving that it Peak XV is the highest in the region and probably worldwide .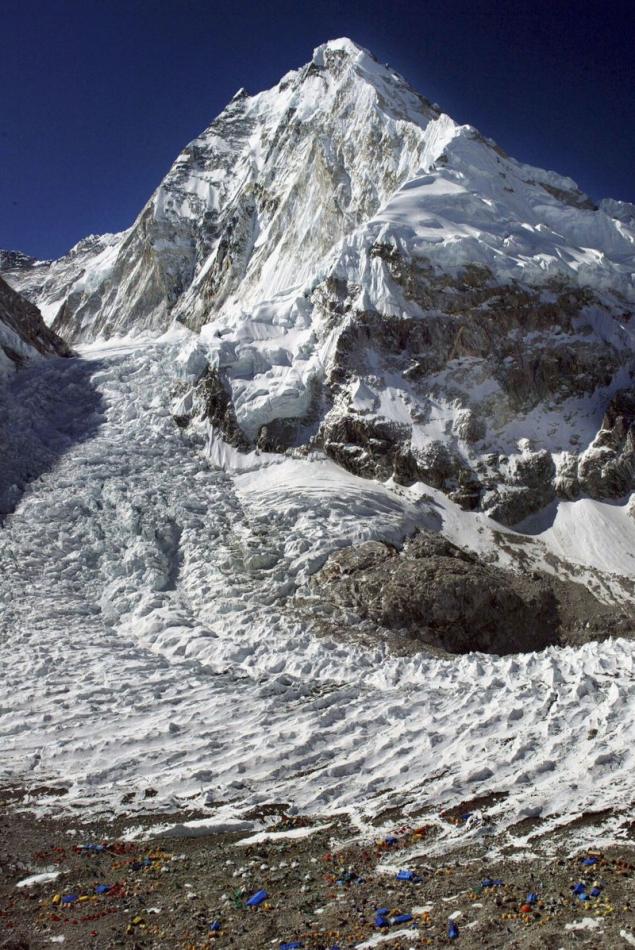 However, with the height of Everest it is not so obvious. Indian mathematician and surveyor Radhanat Sikdar (an employee of the service itself) on the basis of trigonometric calculations and is 240 kilometers from Chomolungma, but suggested that this - the highest peak in the world. Practical calculations made 4 years later, gave a figure of 29,002 feet (8840 meters), to prove the theorem.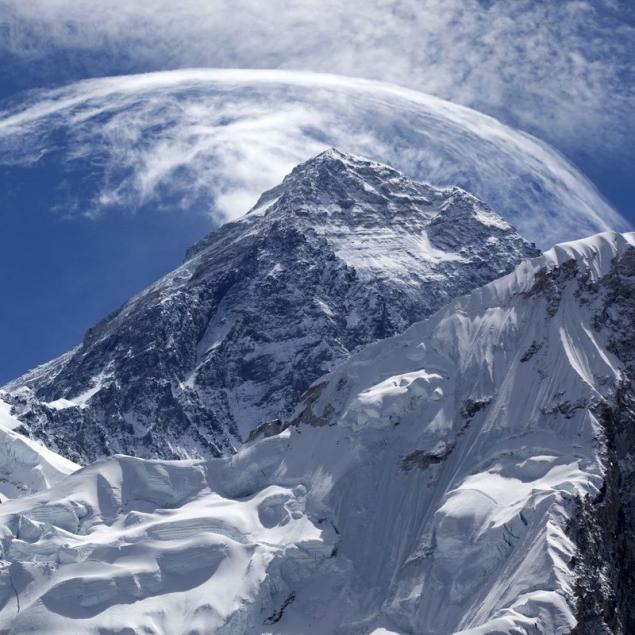 Then Everest measured repeatedly, and it is from time to time "increased" - up to 8872 meters, depending on the methods. At present, the officially recognized mark is 8,848 meters above sea level, from which four meters of snow falls on the cap.
Here, in the world of rock, snow and eternal ice, dominated by frost to minus 60 ° C, while at the top speeds of up to 200 km / h strong winds. At an altitude of 7925 meters it begins the so-called "zone of death", where only 30% concentrated oxygen. To this should be added the permanent ice landslides and avalanches - and it becomes clear why a long time no one could climb to the top. Even now, despite the progress, and all kinds of technology, recovery took an average of two months, as it is done in phases: the installation of camps for acclimatization.
Another difficulty in the conquest of Chomolungma was that the mountain lies on the border of Nepal and China (Tibet). From time to time Nepal, China, and even at the same time both countries, were closed to foreigners. Anyway, it made the first ascent May 29, 1953 Sherpa Tenzing Norgeem and New Zealander Edmund Hillary, a series of setbacks after numerous previous expeditions.