Previously, it was in many kindergartens and received orders for manufacturing, even from above. Now Bogorodskaya toy is very difficult. Just do not give her to die craftsmen working at the factory for a penny. Even on private orders for wood is not to leave, they are more uplifting than business. Factory workers still remember how one day come new Russian and asked to make a present mother-in stupa. With a hint :)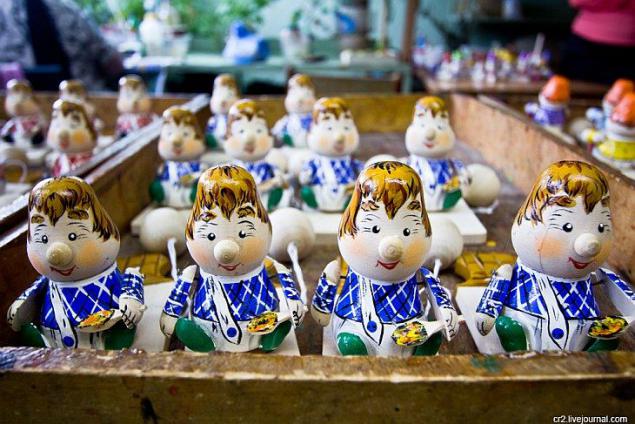 Toys 350 years. Then, under the control of the Trinity Sergius Lavra in located near the village of Bogorodskoye started to develop wood processing. Inokostasy were cut, trim, wooden sculptures and toys. Later, there was a school master carvers and professional co-operative, the current factory.
A more romantic version tells about a farmer whose children tired of playing with a wooden doll, and they threw it. The farmer drove the doll to the fair, where he was lucky - I saw a toy merchant and ordered party. So the people began to engage in Bogorodsky "toy business."
Make a wooden toy from the dried lime tree in 3-5 years. This soft wood suitable for cutting: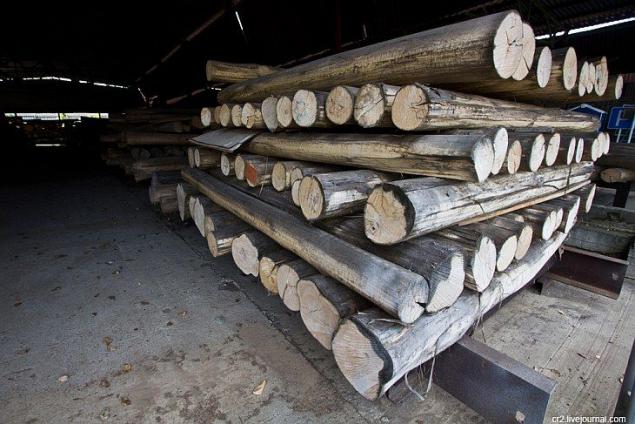 How to make wooden toys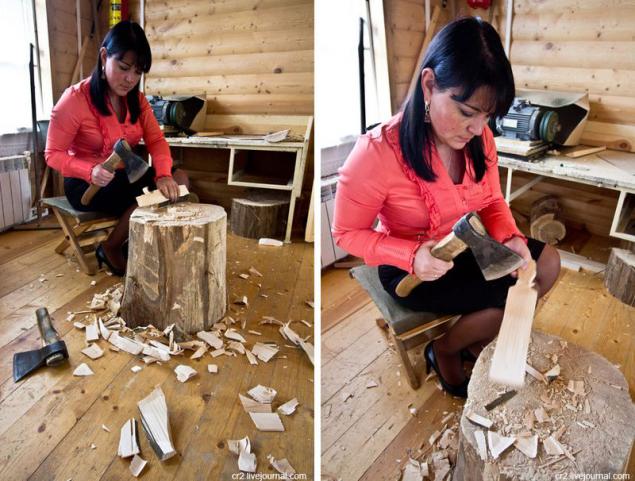 agotovku product first cut down with an ax or a saw cut out the pattern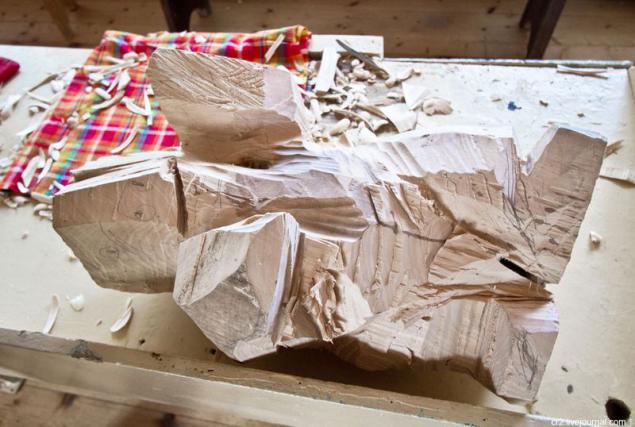 Then the machining tools - chisels and special Bogorodskaya very sharp knives. Yes, the knives were also local. Once there is one part of the village to make toys, second - cooking knives and chisels to make them. Who masters are imported instrument or do it yourself, you just name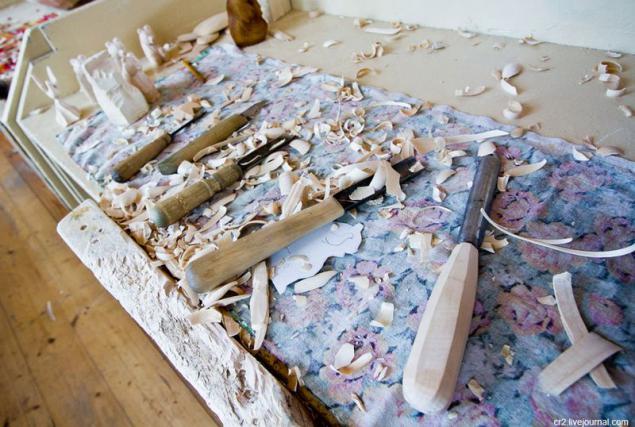 A worker with experience at cutting a workpiece spent 15-20 minutes. However, a working day at the factory master short - before lunch. Further, many go home for a private job, or perform custom factory. We arrived just dinner, and all the master had gone. I had all the accompanying show. In the month at a rate laid to pass 130-140 products. Cuts and bruises - a common occurrence at work, but people do not lose heart.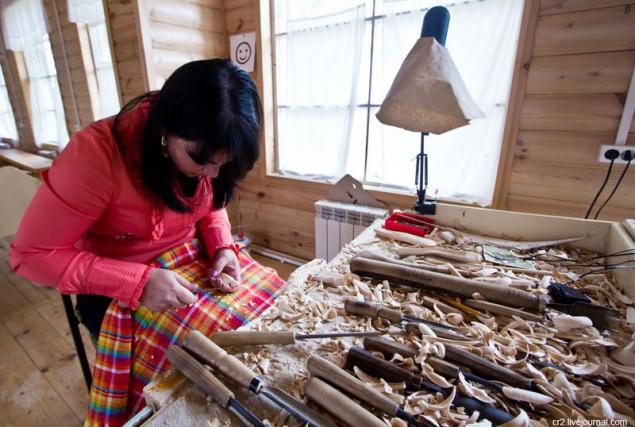 They work here. Inside smells tree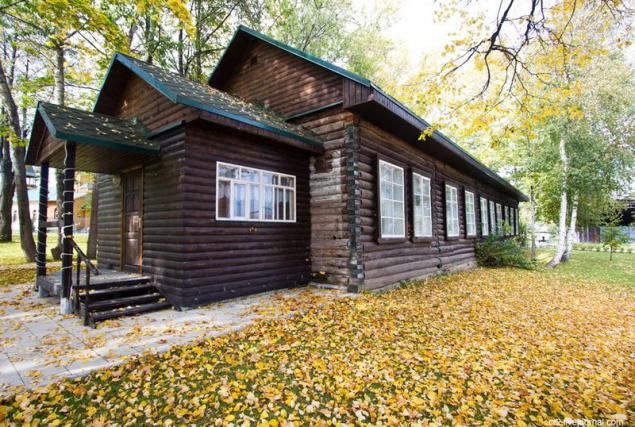 Then - in other cases. They have brick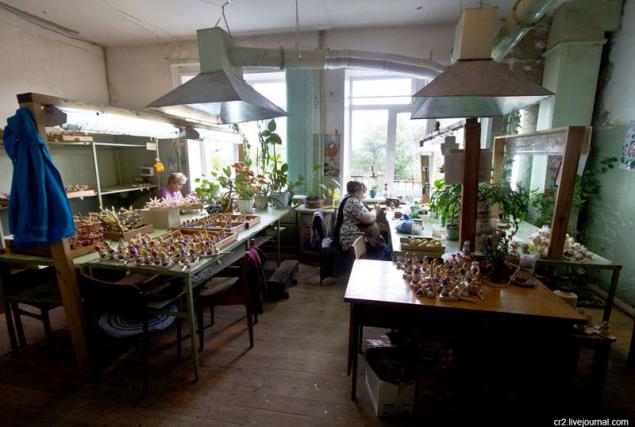 After processing the collected toys for parts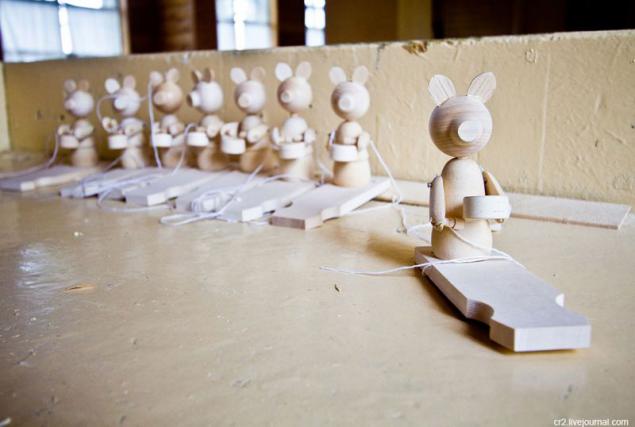 And it - Carlson future. Below are painted
While traditional toys are not painted, now from this rule sometimes retreating. The result is not worse :)
Work gouache, and then coated with a harmless oil varnish. Earlier in the factory business was excellent and employed several hundred people. Now the workers is becoming less and less, even some shops are empty. It is said that in 12 years the staff has decreased by 2 times, and very old.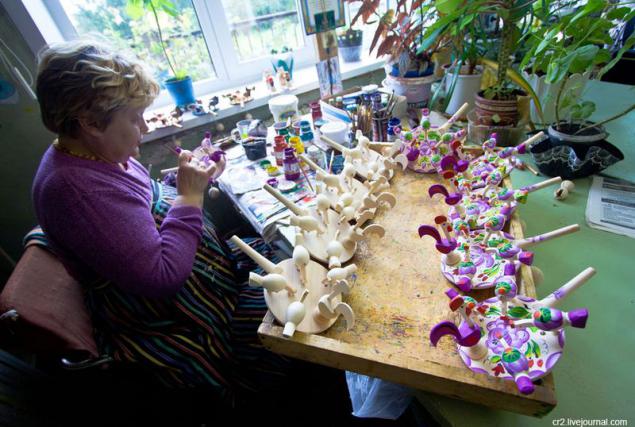 However, the toy is still remarkable. See which steep Carlson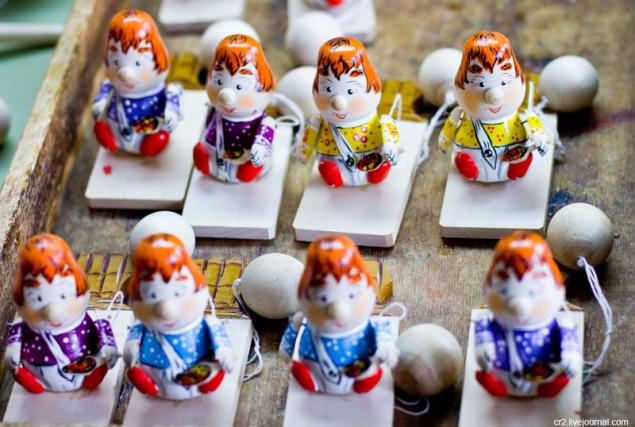 Just class. Toy hold in your hands, the ball rotates - Carlson moves his hand and eat jam jar with whom he has not attached
But the spoon has given ... And he was pleased with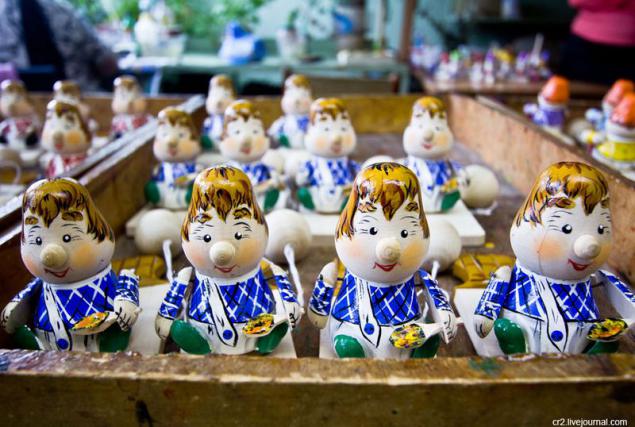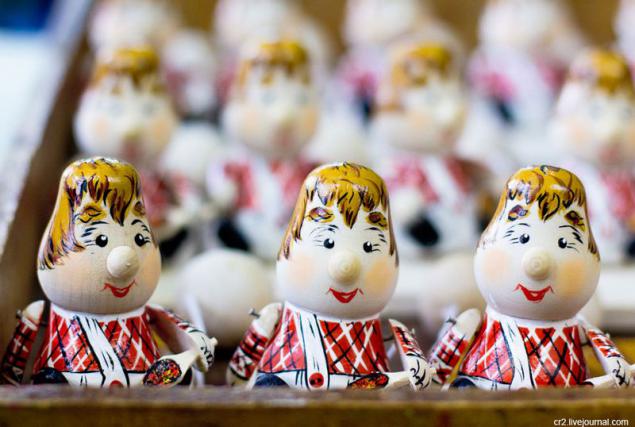 There are toys and other heroes of fairy tales. Here, the ball is spinning and the grandmother with the grandfather baked bun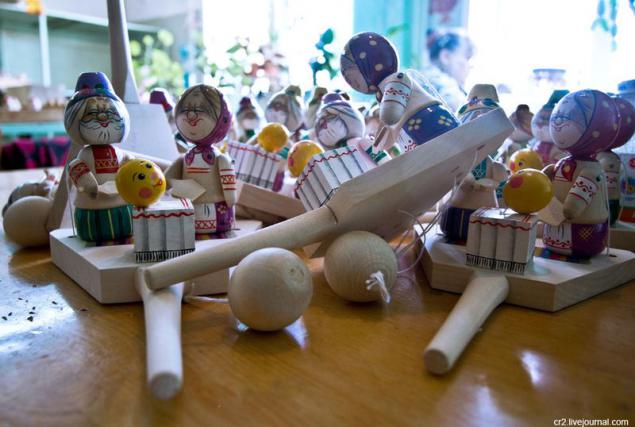 There are various moving subjects - the cat catches a fish, chickens peck at grain. This toy develops the imagination and hands.
Unpainted toys often portrays the life of a peasant, "help" that beast. However, a lot of stories, and the characters will be engaged, depending on the imagination of the master. There are also mobile, as this - the most famous - "Blacksmiths»: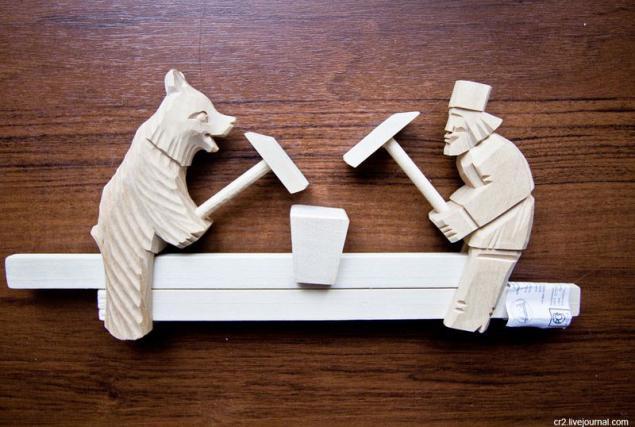 Panel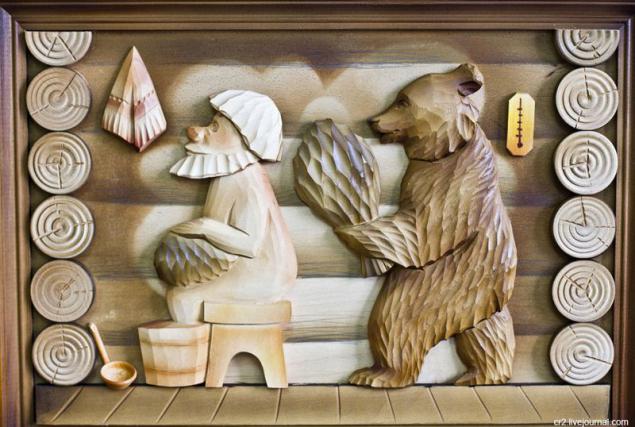 The museum at the factory across the composition to a fabulous theme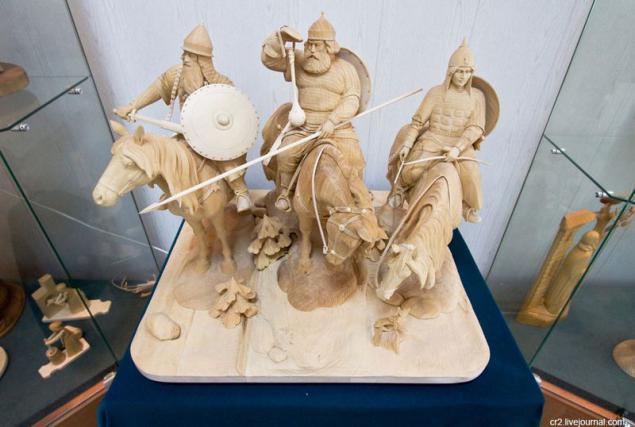 Carve masters and unique things like this chess "Northern War". Peter and Charles XII with his queens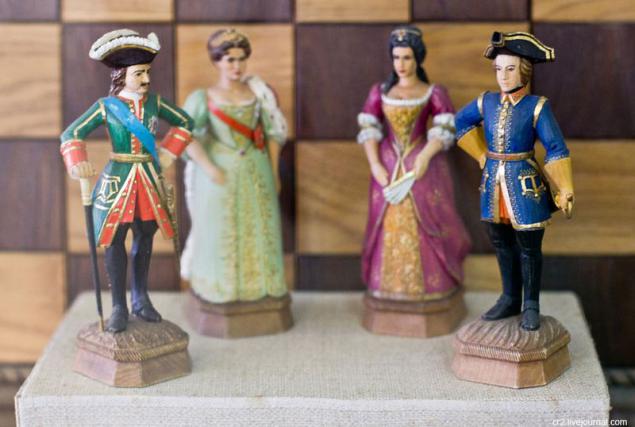 Bogorodskaya toy does not hit the symbols of the Sochi Olympics, it is not called them upstairs nice, but in reality empty television set words like "pride of the region, with the help of which Russia continues to revive." It does not give foreigners at the reception. Today - times higher and massive orders passed. But the toy is alive. The remaining masters, mostly female - fans of the business.
Source: cr2.livejournal.com