A week ago, took in Borispol our special correspondent in South America over the next 2-3 months. Promised to write and maintain the description of a feasible amount of photographic material. Number of times - a report from Lima. I ask.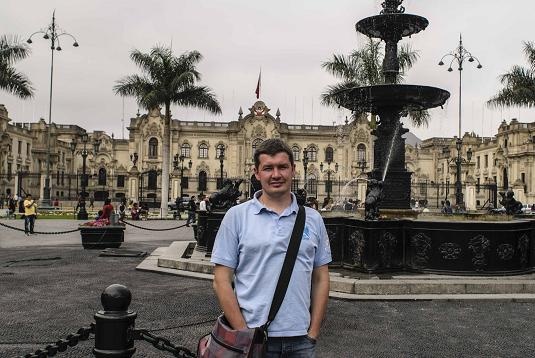 The central area of ​​Lima.
Good day to all!
On the first day we went to the ocean (30 min) and there walk in the park (everywhere there vayfay), watched people fly on the wings, watching the surfers, ate and did not do anything, because for a long time flew and tired.
On the second day got to the center - pompous buildings of the colonial type, English lawns, but a very large gas pollution - still 8, 5 million people. No traffic jams. But due to the fact that in Lima is not always sunny and very humid, all exhaust hanging in the air. In general, access to the city was beautiful in terms of fresh juices for 3 USD, Chinese food in the canteen (a separate issue - local we wanted to get autographs because decided to eat there), get an idea of ​​the city. Walked (considered later) about 20 km. Fell asleep very quickly.
On the third day, went to the fishing village pamper yourself with cheap seafood. It is 65 km from Lima, but we went there 2, 5 hours. Bus stops at every stop, and someone drops off / gives a lift, etc. Drove through poor neighborhoods of Lima. No windows, no roof. Sometimes two of the four walls destroyed.
In the village itself are all very similar to Ukrainian: works but no fishing, all unemployed, but very friendly. Prices for food 3 times lower than in the capital, and we overeat crabs, various fish and spent all of 60 UAH.
But today we decided to try surfing in the Pacific. In Mancora decided not to go - 20 hours on the road, and the water temperature by only 1, 5 degrees above - out of season, apparently, and cold flow "help".
Most likely going to stay in Lima for 2 days - surfing and transfer to Cusco - the capital of the Inca Empire.
By the way, in Peru all the great thing is called with a prefix Inca: Inca Cola, Inca-Power (electricity company), Inca, pharma, etc. Taste Inca Cola completely copied from the Soviet Union-one "Pinocchio." Strange.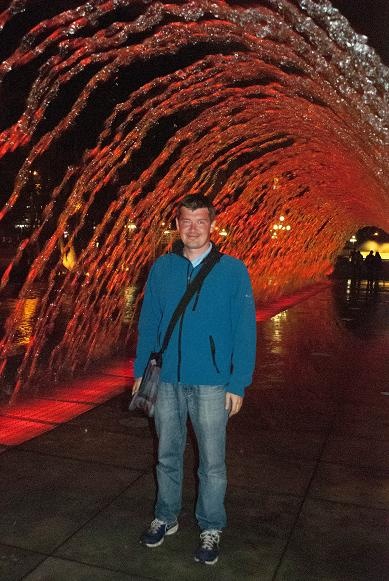 Indian dances in the Indian national footwear - sneakers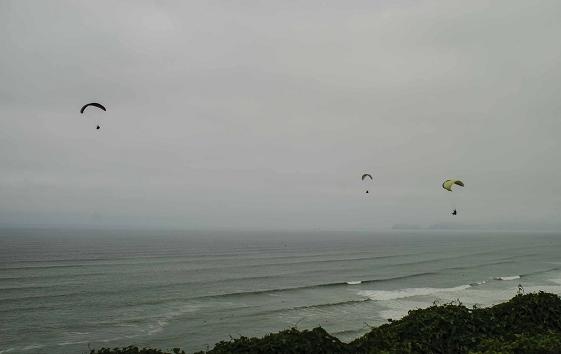 Flyers