Danish architect Rem D Kulaas and shoemaker Galahed Gedeh Clark founded the brand United Nude, where design, architecture and abstraction merged. The first model, created by designers, is shoes Mobius, who laid the foundation for an entirely new direction in the world of footwear. Unusual heel, reminiscent of the Mobius strip, and immediately became popular because of its singularity attracted the attention of all the fashionistas of the world.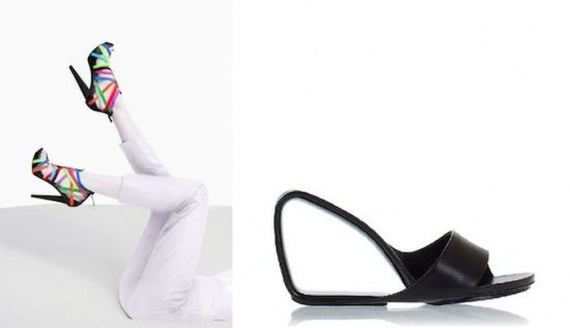 VANS «Era»

For those who are riding a skateboard or just an active lifestyle, the company Vans long been a symbol of quality shoes. The logo of the brand - a thick sole and a thin cloth on top found its reflection in the model, which was the choice of a whole generation of skateboarders - Vans Era. Today, the model is also still popular, many artists, musicians and even luxury brands collaborate with Vans, together to create new colors iconic model.
Repetto «BB»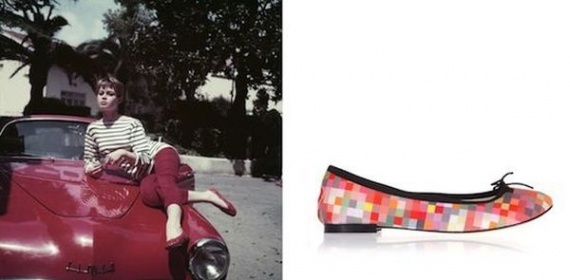 The BB is named in honor of Brigitte Bardot, who became famous ballerina Repetto, appearing in them in the film "... And God Created Woman." Women began to imitate the famous blonde, and a few days after the film emptied stores Repetto: ballet flats were sold. Today, Repetto is a classic shoe manufacturer, quality and convenience of ballerinas who appreciate even ballet dancers.
Havainas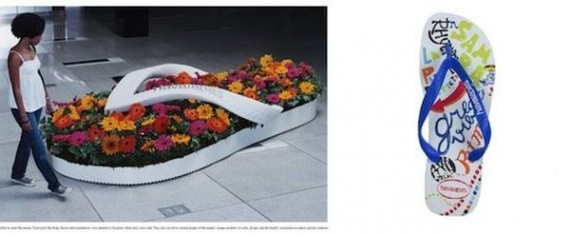 Today Havainas become synonymous with the word "slate" and it is no coincidence: in the 50 years of the brand shoes spread throughout the world and shales brand became the most popular and long hold this position. In 1970 came the first copy of Havaianas, in response to the brand has launched a campaign with the slogan «The Real Ones» (present), which emphasized originality cheerful shale. In 1998 a special Havaianas model was created for the World Cup, and in 2003 became part of Havainas Oscar - Exclusive models get all the nominees.
Converse «Chuck Taylor»

Basketball, punk, rock musicians - that's just a small list of those whose image is drawn without iconic sneakers Converse Chuck Taylor. The first model was born in 1917 in basketball stores, where they saw Tea Taylor, who fell in love with these shoes. After nearly a century of shoes still remains valid and is mandatory for residents of large musthave goroda.Istochnik: