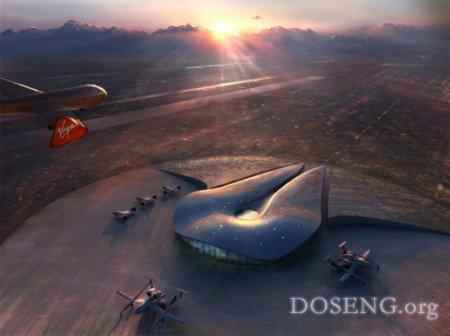 Architectural bureau Foster + Partners won an international tender for the construction of the world's first private tourist spaceport The New Mexico Spaceport Authority Building or Spaceport America.
The architects managed to develop a rational plan cosmodrome, resembles a stingray or a spaceship "Millennium Falcon" from "Star Wars", if you like. Spaceport will be divided into several zones, some of which will be allocated for the tourists, and some - for pilots-astronauts. Maximum balance between accessibility and privacy: passengers will have full access to all sections of the spaceport, but some areas, such as the control room, you can only watch from the side - direct access to it is limited.
Financing of the project will state organization New Mexico Spaceport Authority, created specifically for the development of space tourism. The construction budget is $ 31 million. The construction is scheduled to begin in 2008 and be completed - in late 2009 - early 2010's.
Already in 2009 from Spaceport America should begin regular flights to suborbital space tourism spaceplane SpaceShipTwo company Virgin Galactic.
View of the Spaceport America when landing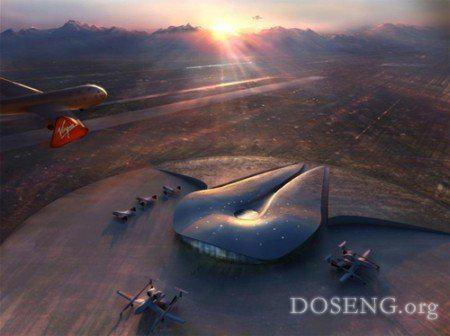 The building of the spaceport in the context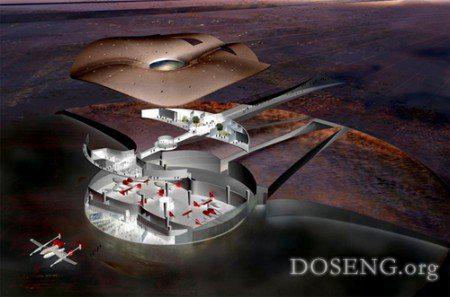 The main entrance to the spaceport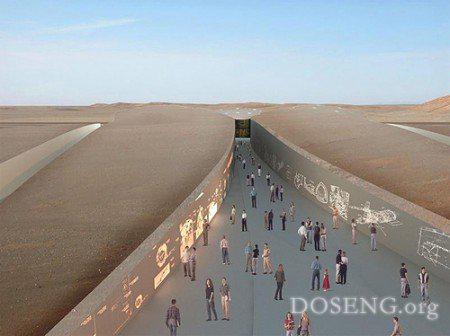 Inside one of the terminals Spaceport America