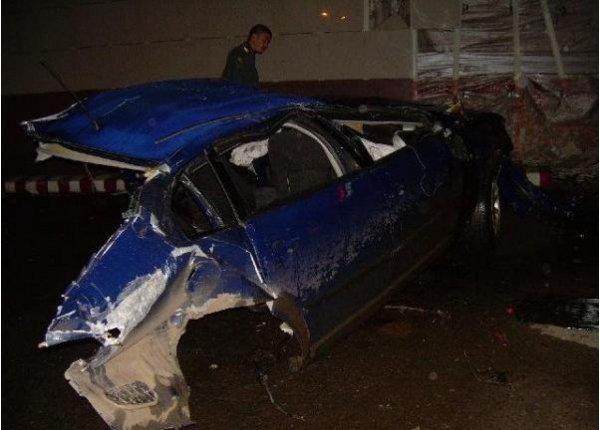 Volkswagen Passat at high speed crashed into a light support, carried a column with traffic lights, then moved on a parked bus and crashed into a shop "Pyaterochka».
In the light of support has fallen off the tip with lanterns. The bus did not receive serious injuries. Volkswagen also torn in half, back thrown in the direction of twenty meters. The passenger sitting in the back seat, flew through the window and died instantly. Front seat passengers, rescuers recovered and sent to the emergency room to intensive care. The driver, born in 1988, got off relatively easy, he was hospitalized with a head injury and internal injuries.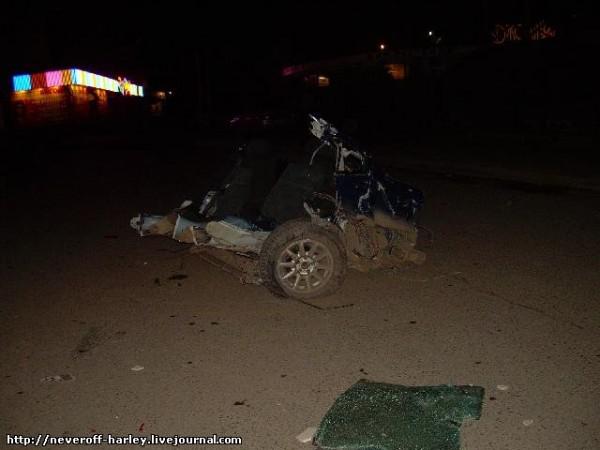 Inspector for the implementation of administrative legislation STSI Industrial District police captain Sergei Yermakov:
 - As the witnesses and friends of the victims, the young people to "stand in the courts" in the area of ​​the Soviet Army. Then on the avenue Decembrists went toward Karpinski. The car was at a speed of 180 kilometers per hour, did not fit into the turn and crashed into a light support. It was the driver sober examination will show, now in hospital, he will take the blood and spend analysis. Some conclusions can be made only after the investigation.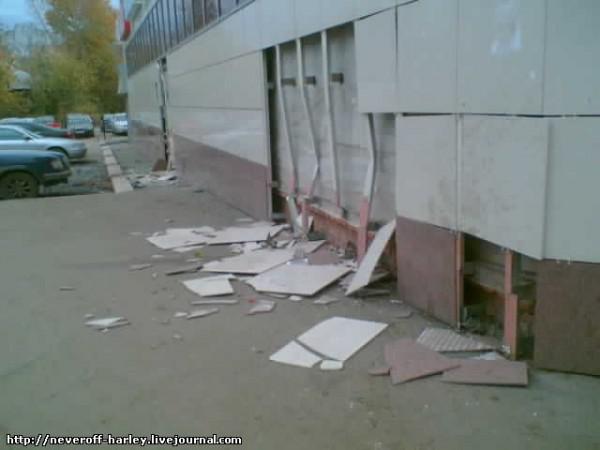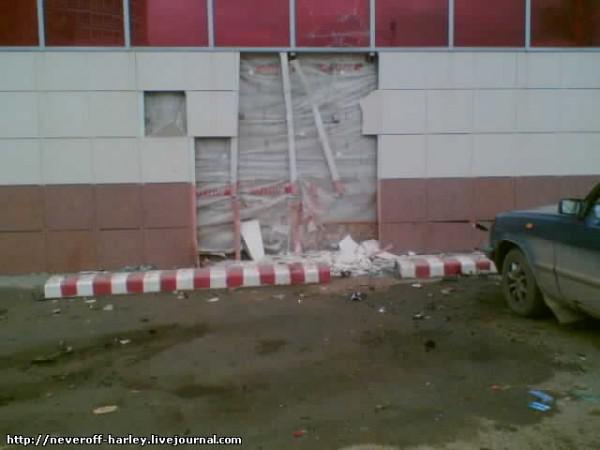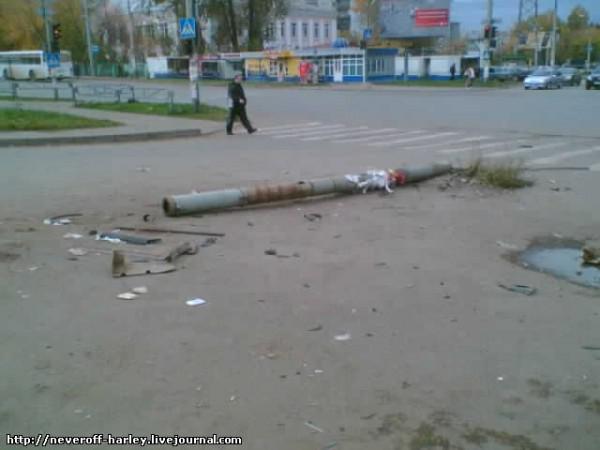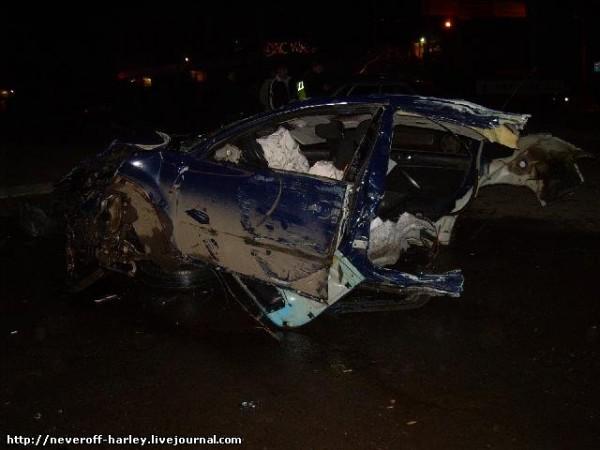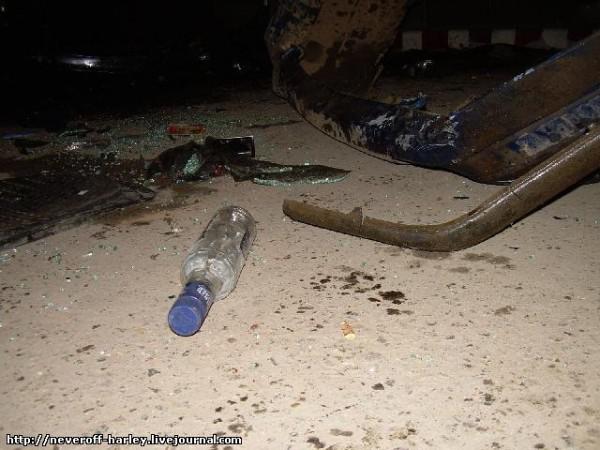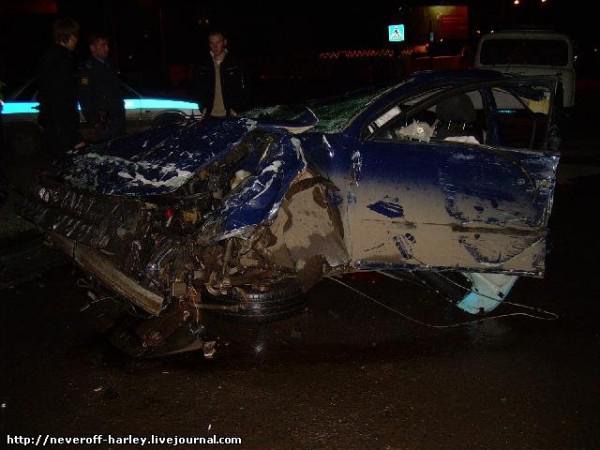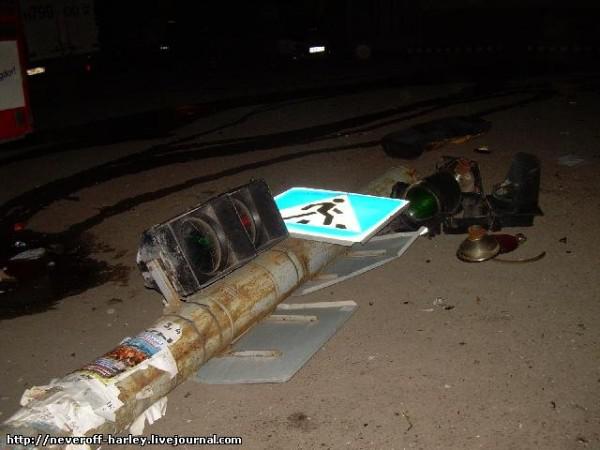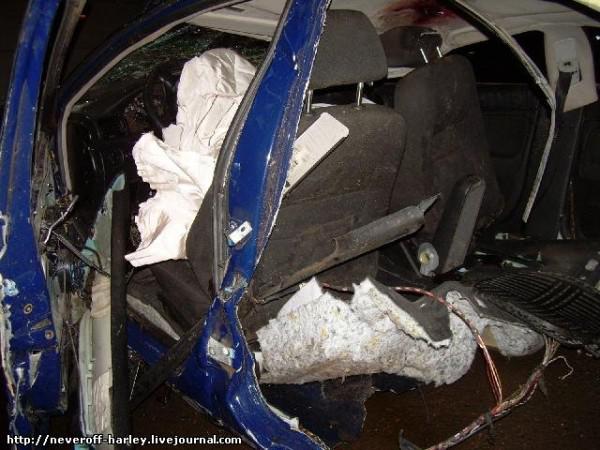 A source