The incident occurred during today's march from the Lubyanka to Lefortovo. A Mercedes with state number 596 MP, Secretary of State assigned to the Union of Russia and Belarus Grigory Rapota Aleseevichem moved toward the Kremlin on the lane designated for public transport. It is worth noting that the band at that time was blocked by police. As it moved paddy detainees, riot police, 2nd operpolkom and one cyclist.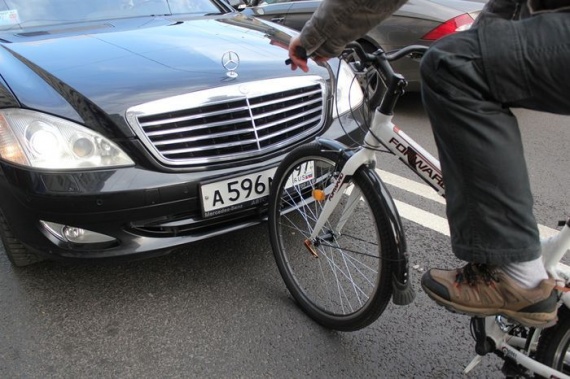 Cyclist, unhappy that the place of the absent public transport took the & quot; & quot ;, chlenovoz nezahotel give way.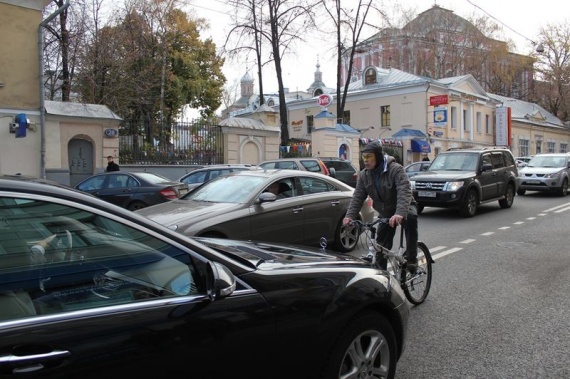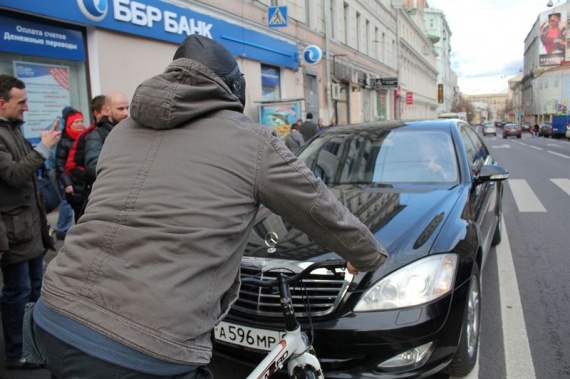 Nearby proved DPS lieutenant, who wished to consult with the driver. The driver wanted to confer with senior passenger.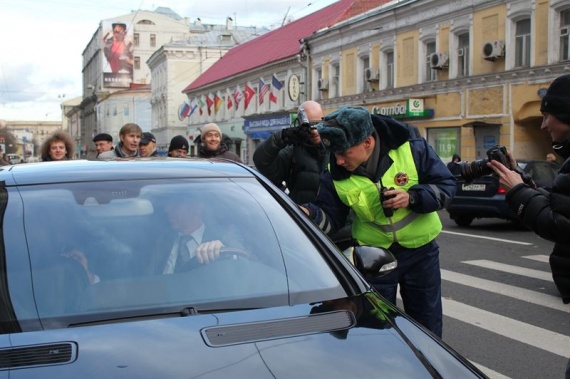 Unprepared for such situations DPS lieutenant wanted to hide from the eyes of astonished, saying that he expected Boden Mercedes near the Garden Ring.