The plot and the title of the new film is still kept in secret.
Vin Diesel and Paul Walker lead the negotiations on the participation in the fourth "Fast and the Furious." The new film from Universal have not yet acquired the title, the plot, too, remains a big mystery.
The first "Fast and Furious" came out in 2001. To everybody's surprise, it became a hit, bringing 144 million dollars in profit, and is made of Diesel and Walker's biggest stars. The next two films played only Walker that disappointed fans Diesel. These were the "Double Fast and the Furious," released in 2003, and "Fast and the Furious: Tokyo drift" - 2005.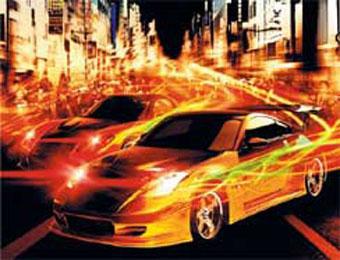 Working on the script of the film duo from "Fast and the Furious," Justin Lin and Chris Morgan. They are directors of the tape. Shooting will begin in the spring. They will take place in Los Angeles, Mexico and the Dominican Republic, the magazine writes Has brought? ..