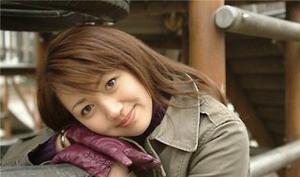 26-year-old Yang Huiyuan topped the list of China's richest people according to the magazine Forbes. According to the newspaper, her condition is currently estimated at 16, $ 2 billion.
China's richest resident, also bears the title of Asia's richest woman, owes its prosperity to the success of this year's initial public offering (IPO) on the Hong Kong stock market her company "Biguyyuan» (Country Garden Holdings Ltd), engaged in real estate, said ITAR Tass.
In second place is another representative of the investment and construction business in China, the head of "Shima Tszituan» (Shimao), tycoon Xu Rong Mao. His fortune is estimated at 7, 3 billion.
Third place went to Guo Guanchan, the owner of the investment and industrial holding "Fuxing Guoji» (Fosun Group), whose capital exceeded 4, 85 billion dollars.
According to analysts, the new top three in the list of the richest people in China's building up his state owes the sharp rise in property prices over the last year in major cities across the country.
The Chinese list of Forbes, there are 40 names are billionaires only mainland China, excluding Hong Kong. Their total wealth is estimated at $ 120 billion. In 2007 it appeared in the list of 20 new people.