1. Went to Lake Baikal. Ohrenel twice: from nature and from the second-class compartment.
2. It is like the Moscow Zoo. Rested there with his son two weeks.
3. Woman looking for a couple to travel to Tugulym to parents for life.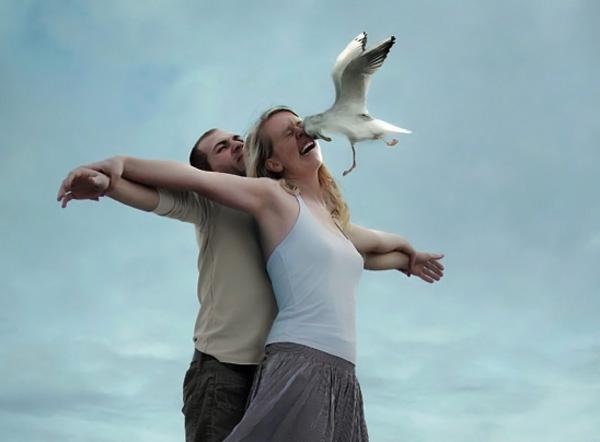 4. The Russians! Aida in Bulgaria rest all at once! It will be fun.
5. whitewater rafting down the Chupsovoy. Kaif! When passing thresholds, however, carries cups, but if they tie, the buzz!
6. On Sunday, the children decided to go to the Trampoline Park. Paid 500 rubles per ticket came. Real kidalovo! Recommend it to everybody.
7. Hotel? Cherche al fam? Egypt - fancy, but for some reason on the 2nd and 5th floors nagazheno front of the elevator ... And all being updated! Maybe it's such a chip specifically to Russian at home feel?
8. vacationers in India with its chick. I do not recommend. Capricious hysterical.
9. sanatorium near Moscow? Mushroom Russia? - For real mushroom pickers! Mushrooms grow in your room!
10. While flying to Spain lost the car and flat cards, with grief drunk and lost digicam. So watch my photos from last year's anniversary of the company here.
11. We arrived the day before yesterday whether in Pedrum, whether in Natal, the hotel some Turkish, say, 5 stars, all the bells and whistles, breakfasts, dinners, massages, - I do not know until it was.
The main thing - there is Internet access, loaded stroke, Russian layout, computers with holes under the flash drive and DVD-cutter, all included. Asya established, igruhi different - in short, a rest in a rush, would recommend!
12. As we have booze on the plane to Thailand, look here! As we have booze in Thailand, look here! As we booze on the plane from Thailand, look here! As we have right now, plump, look here!
13. Bought a donkey tour in Afghanistan. Very satisfied.
Everything was as we were promised in the travel agency - and the donkey, and the dust, and the poverty of local residents above all praise!
14. Went all inclusive package tour for 900 bucks. And drank 2300, REALLY, kid!
15. Cancelled rested in Nepal! You want - you climb on seventhousander, you want - sleeping in a crevice. Minus - no grub and children's slides.
16. Light and television had to include himself, flush the toilet - too! And it's for $ 800! And said - all inclusive ...