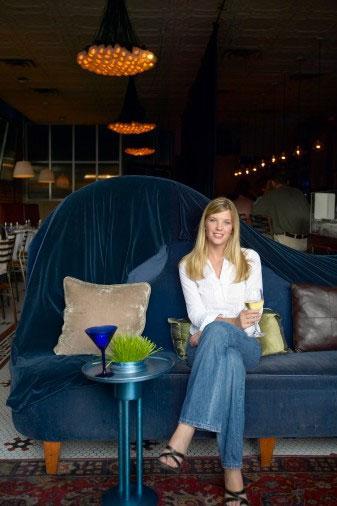 In the just released from printing the next edition of the influential restaurant guides Harden's UK Restaurant Guide 2008 says that now in British restaurants you can walk into any clothes since taken strict rules of etiquette. It is reported by ITAR-TASS.
British restaurants refused rigid etiquette and switched to a liberal approach to clothing their visitors. This is largely due to increased competition, under which public catering prefer not to notice what was wearing their visitors.
Over the decades, many institutions of this type require the appearance of men in business suits tie or bow tie.
Do not allow to jeans or other "casual pants". As for the women, there are certain restrictions on pantsuits.
By the way, the concept of "dress code", as is commonly believed, first appeared more than 100 years ago it was in London.
Just in case
Since the "dress code" after its abolition in the British catering continues to operate in many other places, we give deciphering the most common terms taken, for example, on the invitation cards for social or business occasion.
White Tie (white tie) - the most rigorous formal code. A man should be dressed in a frock coat with a white bow tie, vest, too white; woman - evening dress "on the floor", gloves, high heels shoes and handbag miniature. Not allowed jewelry and bare hands. Possible events: a banquet at the president or ambassador, wedding, ball, awarding.
Black Tie (black tie) or Formal - a man in a tuxedo, a woman in an evening dress "on the floor" or a cocktail. Jewellery is acceptable. Possible events: official evening reception, such as Christmas or New Year's banquet, wedding, premiered at the theater.
Black Tie Invited (black tie welcome) - a man in a tuxedo, a woman in a cocktail dress, long dress or smart suit. Possible events: a pretentious restaurant banquet, corporate banquet, family celebration. Organization and carrying out of the same events and celebrations, and may require a different style of clothes.
Black Tie Optional (black tie optional) - man can substitute a tuxedo on a dark suit with a tie, a woman in a cocktail dress or smart suit.
Creative Black Tie (black tie, creativity) - this dress code involves the introduction of fashionable novelties and creative interpretation of formal suit - non-traditional accessories, bold colors.
Cocktail Attire (cocktail) - for men - dark suit, a woman - cocktail dress.
Semi-formal (semiformally) - tuxedo or dark suit and tie for men, cocktail dress for women, if the event is after 18.00. Before that time - the usual suit and tie for men and elegant suit or elegant day dress women.
Source