These frames are made in the province of Suphan Buri, 120 kilometers north of Bangkok .... Although a similar pattern in Thailand you can see at every step ...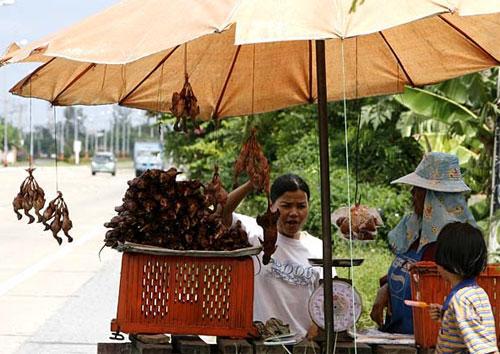 Thai rice farmers have learned to earn money on rats ...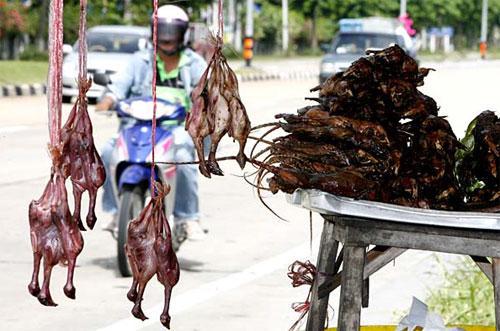 They catch them using grids rodents and dogs, fry, add seasonings and food upotreblinyut ...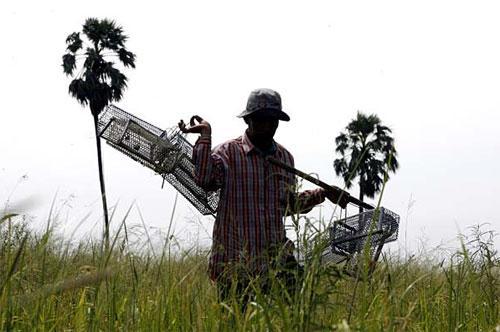 Today found that rats are carriers of at least twenty of diseases including fever, Lassa fever, and Trichinosis. Not surprisingly, the Guinness Book of Records, these animals are characterized as the most dangerous rodents. Nevertheless, there are rats and mice, which is not difficult to catch and can be without fear upotreblint food, moreover, many eat them not only in difficult times, but every day, and even as a delicacy.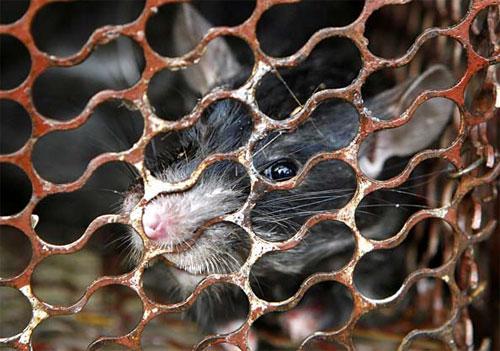 Thai fried rat became a popular dish in roadside bars, despite the fact that they cost twice as much pork, or poultry ...