Qinghai-Tibet Railway - the most high-mountain railway in the world. "The road to the roof of the world» - Train to the roof of the world. Connect the administrative center of Tibet - Lhasa via Golmud and Xining with the rest of the railway network of the country.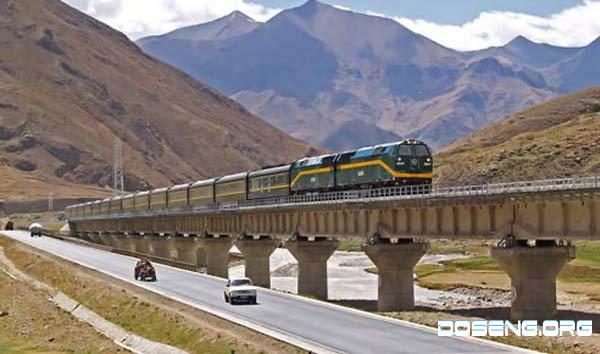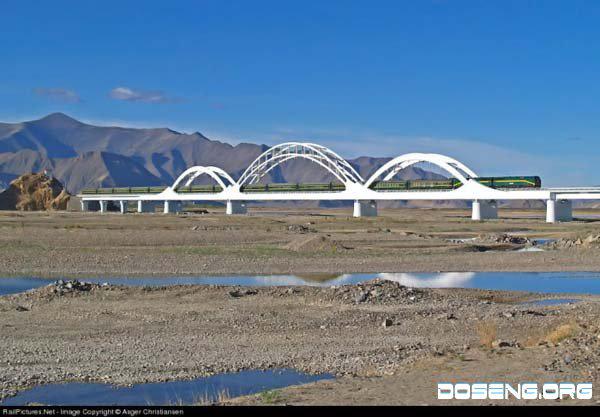 Railway in Tibet was planned long ago. As early as 1958, Mao Zedong instructed to consider stroitestva railway in Tibetstky Autonomous Region, despite the fact that the experience of building railways in such, without exaggeration, the extreme conditions then there was none.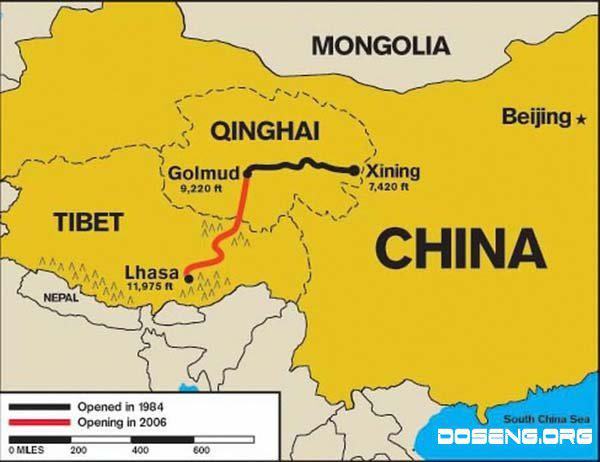 Work on the first phase of construction of the Qinghai-Tibet Railway began in 1960. By 1962, it has been fully developed and approved documentation. Construction was carried out by the prisoners - thus performed the task as much as possible to reduce costs. In 1979 he came to Golmud railway track. Construction of the road next to the mountains, though it was approved, but health complications prisoners builders associated with oxygen deprivation, as well as the fact that a significant part of the road will be laid in a commonplace to frost, forced to stop construction.
In the early years, the site Xining - Golmud is exclusive used by the military, and only in 1984, it opened to passenger traffic. At the construction of the railway to the Tibetan capital stopped for more than 10 years ...
In the second half of the 90s, the government gave the order to adjust the projected track line, as well as new research in terms of the economic feasibility of its construction. The result of this was the fact that in February 2001, the Chinese Ministry of Construction has approved the continuation of the construction of highway, announcing its completion one of the state prioretety.
July 29, 2001 of the two ends of Lhasa and Golmud of units builders have moved toward each other. At the same time, the site of the first stage, Xining - Golmud undergone serious modernization: the overhaul was carried out some engineering structures, updated system, which significantly increase the capacity of the site.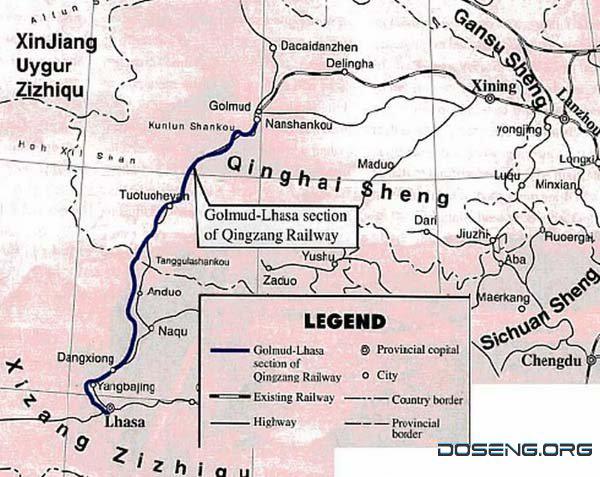 October 15, 2005, the construction of a railway trans road was completed. Despite the fact that this event is very widely covered in the press, including in the world, for Tibet it did not mean the presence of a direct connection by rail with the rest of the world: the builders requested a few more months for running and debugging of the line. This went on for another 15 months.
Finally, July 1, 2006 opened a regular passenger traffic in the entire Qinghai-Tibet Railway. All the way from Beijing to Lhasa takes 48 hours.