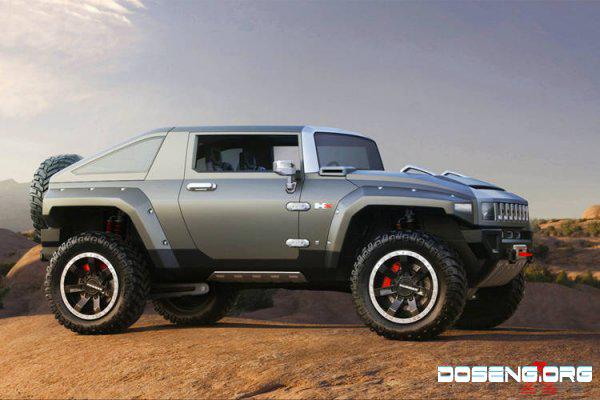 Late last year, the press leaked the news about a new concept car company Hummer - HX. Information about the SUV was little. The journalists managed to find out that "American," which will premiere at the Detroit Auto Show, will go on bioethanol. This information is attached three informal sketch, which is very difficult to judge the car. In the new year the situation has changed - the manufacturer has published numerous photos and press release. And we hasten to tell you about its contents.
Thus, the "green" concept Hummer received 3, 6-liter SIDI V6, permanent four-wheel drive and automatic transmission. The latter has six steps, thus expanded the range of gear ratios and increased supply of traction - even at the lowest speeds. The front suspension of the car supplied with stabilizer bar, which, if desired, can be turned off (to increase the patency).
Well, with the most important, like, sorted, go to the dimension. At length the "concept" reaches 4343, width - 2057, and in height - 1829 millimeters. As for the wheelbase, its length - 2616 mm. The outer diameter of high profile rubber HX Concept measured 35 inches. To not tire flew, enterprising Americans have equipped their offspring discs with a special ring to prevent razbortirovanie tires.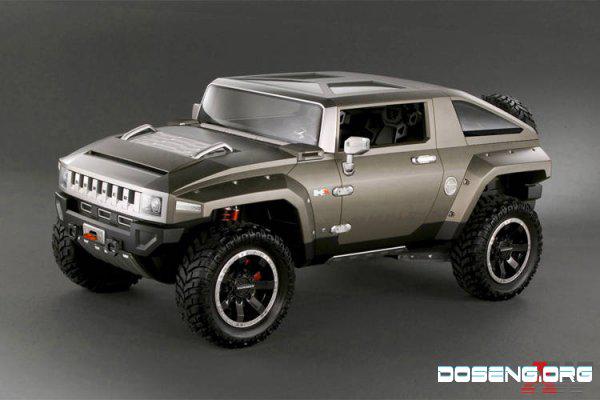 On this, perhaps, everything. Images of the concept car already abound, but because to tell anything about his appearance too. It is better to give you an opportunity to view all the pictures and make up the design HX Concept own opinion.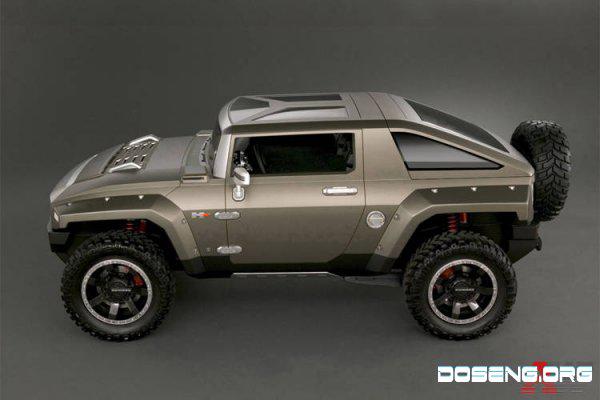 At length the "concept" reaches 4343, width - 2057, and in height - 1829 millimeters
The outer diameter of high profile rubber HX Concept measured 35 inches
Hummer was 3, 6-liter engine, permanent four-wheel drive and automatic transmission