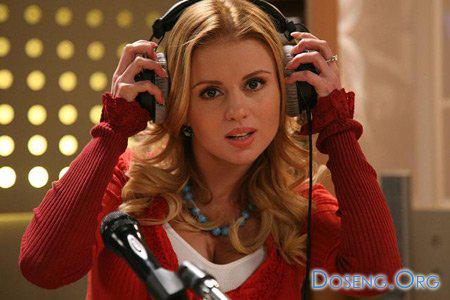 The former lead singer of "brilliant" Anna Semenovich accustomed to the fact that the mere mention of her name causes trembling in most men. However, the artist herself says that in life it is quite different.
Show your true colors Semenovich decided in the film "Irony of Fate. Continue. " While viewing a picture someone may not be recognized in the image of Anna nondescript single mothers. For the first time actress appeared on screen without a gram of make-up and with straight hair, writes magazine "7 Days».
According to most of Anna, in real life, it is this: no bright makeup, no flashy clothes, home and relaxed.
"Audiences are used to, I'm always bright, showy, temperamental, and only in this picture I was, what is - quiet, relaxing, home ... A few years ago, I, as a figure skater, trained in America, from the nostalgia I have saved only movies Ryazanov including "Irony of Fate." Could I then imagine that acting in the continuation of this stunning picture! "- Now says Anna.
Finnish actor Ville Haapasalo, who played in the "Twist" cameo, too, did not expect to be in the continuation of one of the most famous films of the Soviet period.
"Friends of me all ears buzz, what a great movie, but then I did not know the Russian and little understood - Ville remembers the first time viewers of" Twist "in 1993. - But the better I understood the language, the more I liked the funny and humane film. But in the new "Twist" it made me laugh, as indicated by my role in the credits - "a drunken Finn." So I "call" for the first time! "