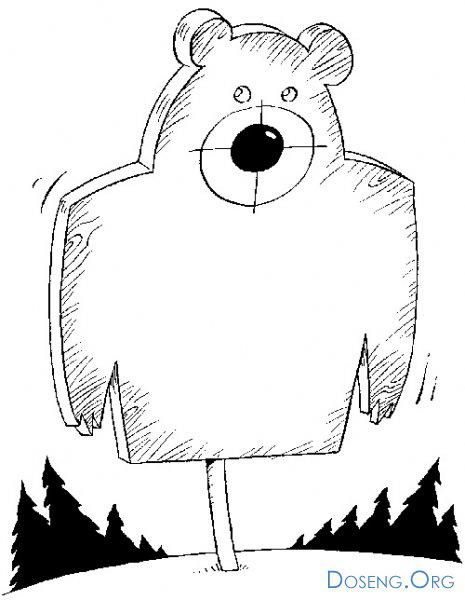 1. Bring a gun.
2. Take the ammo - without the gun shoots only on the stage.
3. Take the flak jacket - remember that you are not alone hunt.
4. Take optechku - sometimes body armor does not help.
5. * uytes jam - it will help your family survive the grief, and a first aid kit if you do not save.
6. Take the bait, just in case - maybe with it you'll have better luck.
7. Take as knitting - it also helps Karatau uspakaevaet time.
8. Take a book - it can be useful to you in kindling.
9. Draw a card. See whether it is location. If it does not - change area.
10. If you have a map of the world communicate - bring a microscope.
11. Take with that - or whether someone else, get lost if you went out and brought all means. Either the owner or the police. You came and went on the hunt. Hezabudte stock directories and photos - or how did you learn that you vsterili per pet? Ha, just in case, remember:
 - If the animal is flying, it is likely the bird, and if run, then it is likely a beast.
 - If an animal does not fly and does not run. And tied a rope - it is likely a pet. Hunting and banned them, but many troubles
cherevato  - If an animal runs, and thus has wings - it looks. No a nearby property, then it is a chicken
 - If a lot of animals and all of them mooing - not in a hurry to shoot, you can get to the shepherd
 - If you hear from the bushes extended "baa - e - e:" in the bushes can be a goat, or maybe came out to find her host
Now listen. Sounds after shots are dangerous and not dangerous. With nonhazardous you figure it out, and dangerous might be the following:
 - Shouting loud, mixed with curses, if you hit the huntsmen, mushroom picker or other hunter
 - Shouting loud, joyful, if you were a wife huntsmen, mushroom picker or other hunter
 - Cries low, hoarse, if you have lost its antlers elk.
YOU HAPPY HUNTING