Double-decker bus on Monday afternoon crashed into a railway bridge in the north of London. Six people were injured.
According to the report the police, followed by the bus №24 detour due to road closures in the area of ​​Camden Market, seriously damaged by fire on Saturday.
When traveling under a low arch railroad bridge bus touched the bridge structure, with the result that "dabldekera" literally blown away. According to the police, one person suffered serious head injuries and five others escaped with less serious injuries.
In fact the incident under investigation.
Management of the company "Transport for London", in turn, assured that the detour was familiar drivers and they have successfully passed under the bridge during the day after the fire.
"The route is known to detour, and the drivers know that doorway arch bridge is necessary to pass exactly in the middle," - said the representative of the transport undertaking, which is responsible for passenger transport in London.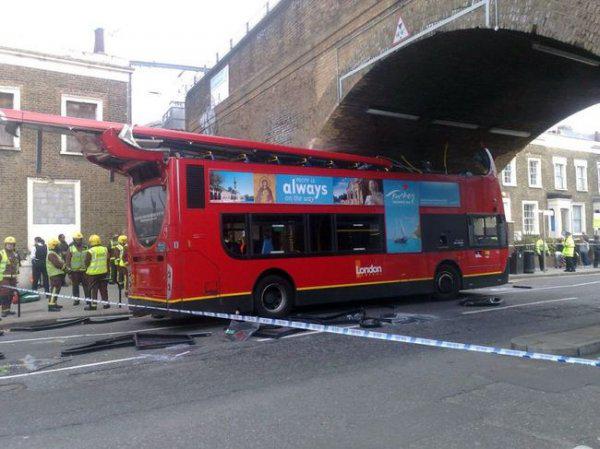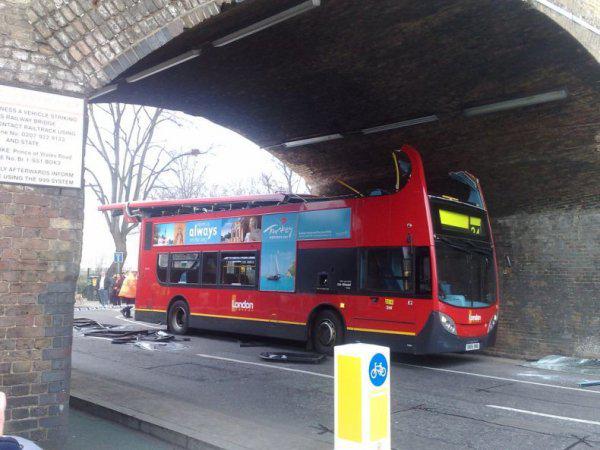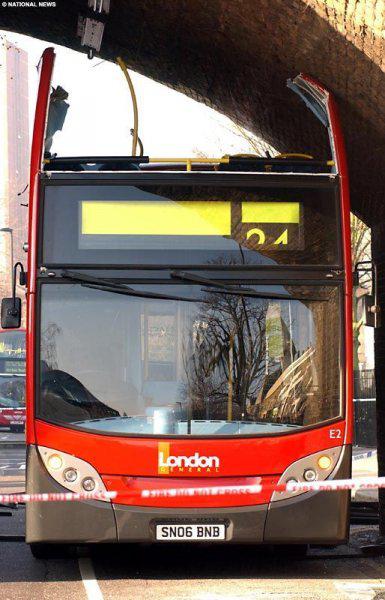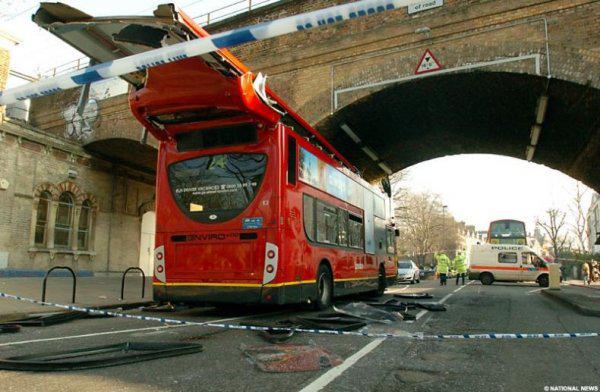 A source