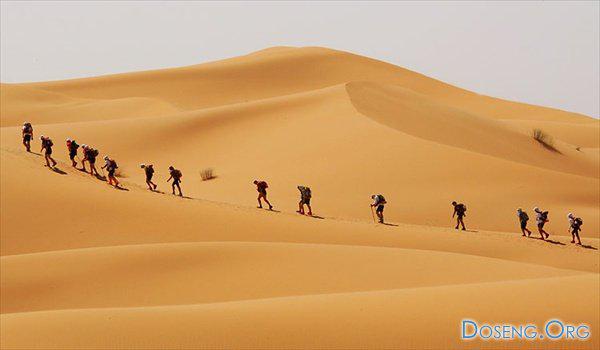 In the Sahara desert last week was "Sandy Marathon» (Marathon des Sables), which is considered one of the toughest races in the world. In the race, which was held this year for the 23rd time, was attended by over 900 people. The length of the marathon is 245 kilometers and extends it for a week.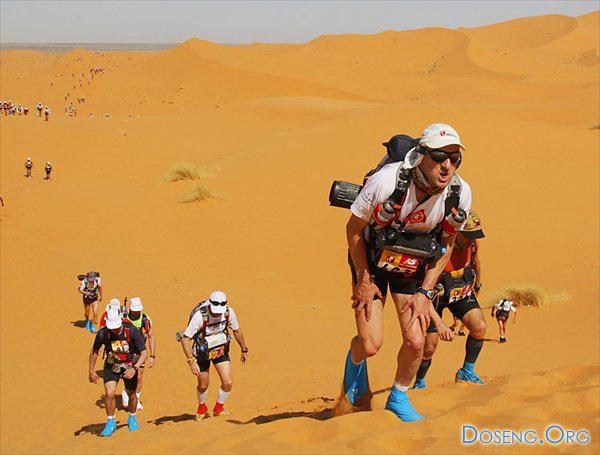 Marathon participants reported that the most difficult thing, besides the unbearable heat - run through the dunes of the desert: sand viscous extinguishes all the energy runs and gentle slopes reflect the rays of the sun and the hot air in the face.
Each of the runners Marathon of the Sands brings syringe with the antidote (in the desert a lot of snakes), flares - in case you get lost, and a week's supply of food - the way runners will receive only water. (According to ITAR-TASS and BBC)
By the way, despite all the difficulties and in danger of "Sand Marathon", participation in this race is worth about two thousand dollars, and the prize for the winner only twice the entry fee - that is equal to four thousand.