The State Duma at the extraordinary meeting is expected to adopt as head of government Vladimir
Putin. His candidacy on the eve introduced to parliament, President Dmitry Medvedev. All
fractions, except the Communist Party, have expressed their support for Putin.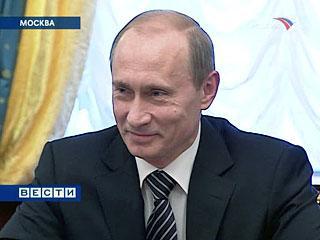 The meeting will start at 12:00 MSK. Information channel "Vesti" will broadcast it live.
According to the agenda, the presentation of the candidate to the post of the head of the Cabinet of Ministers in 5 minutes.
Before the deputies will ask the candidate questions and vote, Putin will present his program
the new government.
The night before, the candidate for Prime Minister of Russia Vladimir Putin has started consultations with the leaders of the Duma
fractions. At the beginning of the meeting, he expressed hope that the deputies will support his candidacy for the post of prime
Minister. However, Putin did not announce his remarks today in the State Duma, that it does not
lost relevance.