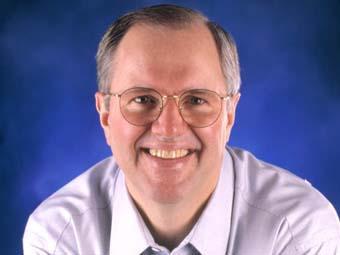 In the near future, people will be able to use a conventional printer to create a simple medication, writes PC World. This assumption was made by Craig Mundie (Craig Mundie), who heads the department at Microsoft Research and Strategy, during his recent speech in Jakarta.
According to him, in the future it will be possible to fill the ink cartridges are not common, but different ingredients necessary to create drugs. Theoretically, these printers can work together with several devices that will help enhance the role of information technology in the diagnosis and treatment of diseases.
As an example, Craig Mundie cited the mobile phone, with which you can take a sample for alcohol. Theoretically, it may be modified so that it will analyze the breath and define certain illness, a chemical imbalance, and other disorders in humans.
If a person does have some health problems, this information will help to establish the diagnosis. The user can then go to the clinic, where the computer will determine the necessary combination of ingredients and dosage to cure the disease. Be taken into account weight and sex of the patient and other factors necessary for making medicines.
After this will only cause the resulting analysis of the drug on the special paper. The patient will be enough to pull to get "the pill" and allow it to dissolve in your mouth. Craig Mundie emphasized that this is just an idea, and at the moment these technologies are not available. However, the developers upopno working to find new ways to improve the health care system.