When a person sees a similar dune, he has a desire to climb it and slide down to the water ... and the cranks are not yet extinct - they climb to the top and go down from there to ski, motonartah, motorcycles, and model aircraft experiencing over her their models ...
The French call Dune de Pyla and the highest volume of the moving dune in Europe ...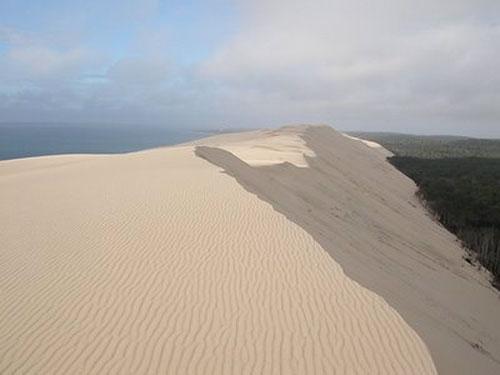 Although the height of her there is no consensus - experts call different numbers - from 100 to 147 meters - Dune still think the highest point of a unique sandy terrain ...
A huge ridge of sand is very fine and white, stretching nearly three kilometers ...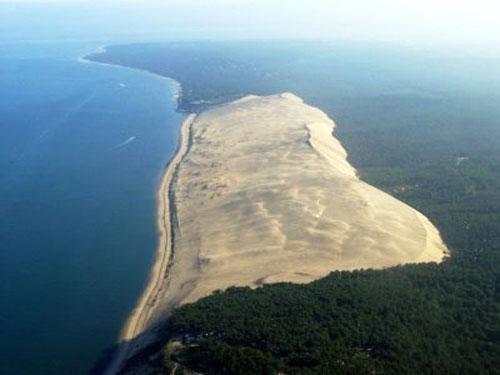 On the one hand - the ocean on the other hand - as far as the eye can see - a pine forest ...
Forests were planted here in the XIX century, to stop the movement of sand dunes in the region ...
Today, stretching along the coast of continuous forest is the largest in France ...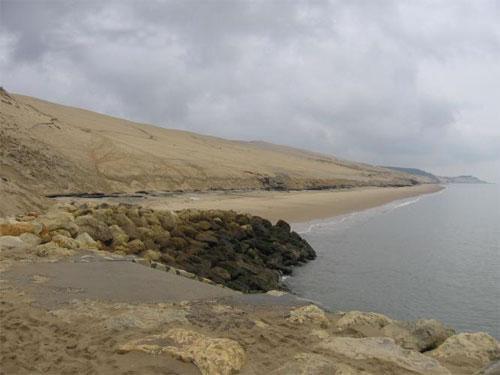 The chain of dunes stretching along the Bassen d`Arkashon width of 500 meters ... Within a year, according to experts, dune moved a few meters to the east ...
It is believed that began to form 8,000 years ago, the Dune de Pyla came under the influence of wind and tides, which constantly pushed sand sea shallows on land ...
And to this day the shallows are a source of clean sand, which for centuries inflated to the coast and formed a unique phenomenon in Europe ...