The author writes: "Who would have thought that in Japan, there desert ...
It turns out there! True, it is not a desert, and a large sand dune ... "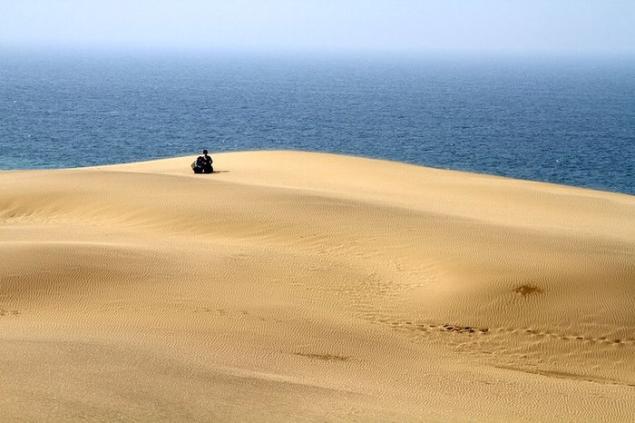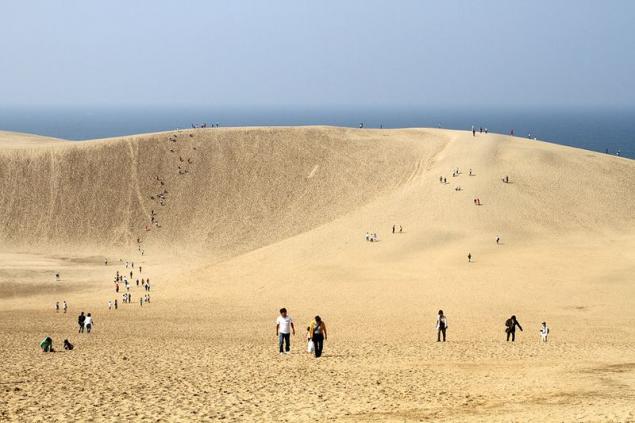 The yard was October 25 ... but the temperature and scorching sand under your feet makes you forget about this ...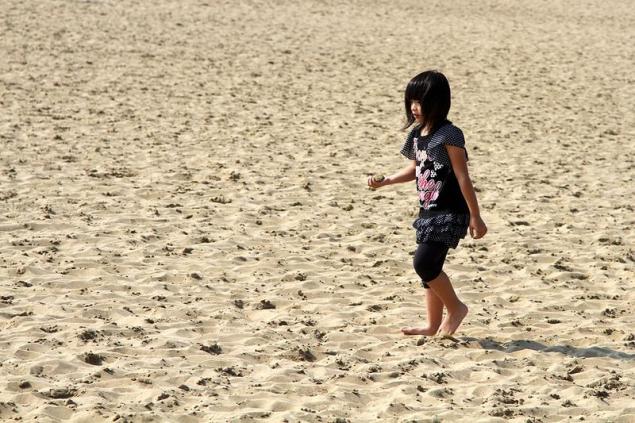 Tottori sand dune stretches 16 km along the coast of the Sea of ​​Japan (width of 2 km.) ... And if not very tall dunes and hills, one would assume that it's just a great beach ...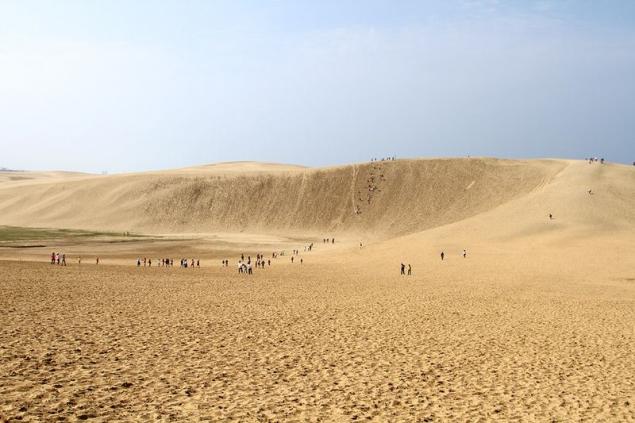 In any case (the cases are different ...) I took a bottle of water and went to the beach ... The going was difficult, his feet constantly sinking in the sand, plus 10 kg for shoulders and a camera around his neck ...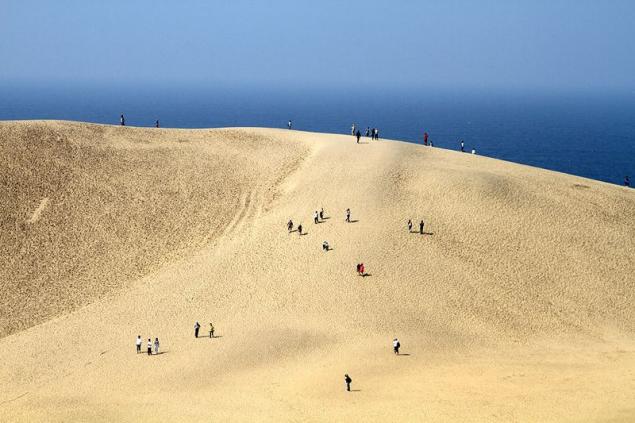 The slopes of the dunes were trampled by hundreds and thousands of feet, people climbing on them ...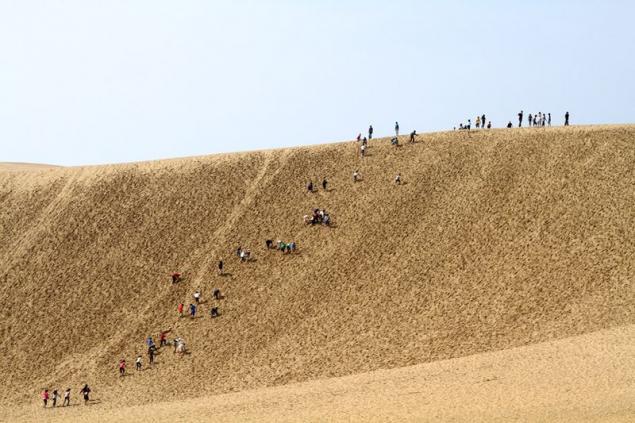 ... And on top, constantly blown sand, lightning footprints turned into intricate patterns ...