Recently, the most popular US television show «American Idol», Ford coupe unveiled Focus Coupe 2009. Model 2009 Focus Coupe will go on sale in the summer in the US market, the initial price of the car is $ 15 920.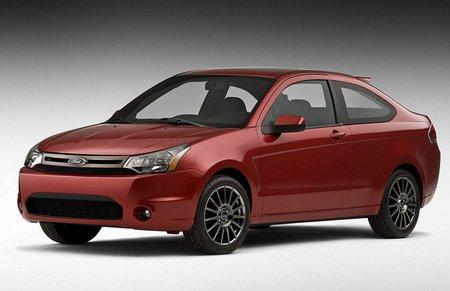 Engineers equipped the new 2 0 L 4-cylinder engine Duratec 20 (DOHC) power of 143 hp, which is paired with a five-speed manual transmission. Buyers who prefer automatic transmissions will be offered 140-strong version of the same engine in conjunction with a four-automatic transmission.
In addition, the car will be available with the Duratec 20E engine sverhekologichnym 130 hp, the use of which will be classified as a new Focus' vehicle with virtually zero emissions of waste gases »(PZEV). Exhaust system of a vehicle equipped with a motor 20E, cleaner than some hybrid cars, traveling at the expense of gasoline-electric plant. Motors Duratec 20 and 20E are used in the new Focus Coupe with a manual transmission. However, according to the established by the Agency for Environmental Protection standards, the car falls into the class of cars with fuel consumption less than 8 liters per 100 kilometers.
Over time, it will be available as top-end modification - Focus SES -, which will receive a traditional high-mounted spoiler mounted in the roof.