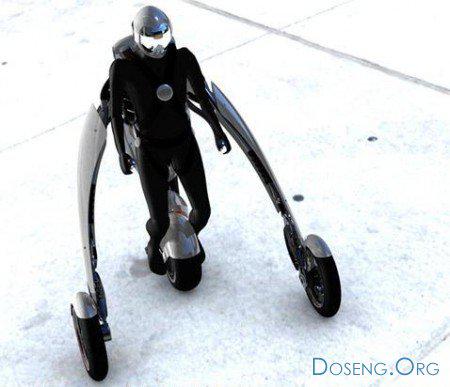 This three-wheeled machine in some sense is a suit, although its weight hardly allow a person to literally be "motorcycle" on the back. The device has a spine of the seven segments, which supports and protects the "rider", the restraining straps.
36 pneumatic muscles and two linear actuator make this "suit" in a kind of combat exoskeleton.
Nanophosphate lithium batteries and supercapacitors aboard his motorcycle feed motors. Acceleration from zero to a hundred should take 3 seconds, top speed is limited to 120 kilometers per hour.
In an unusual planting and management of the vehicle with the Deus Ex Machina can bet few of development. We can recall except that intuitive machine Hermes da Segway.