Perhaps not all heard about the English tuning studio Enco Exclusive, but modified his car specialist, said the review probably be remembered for many.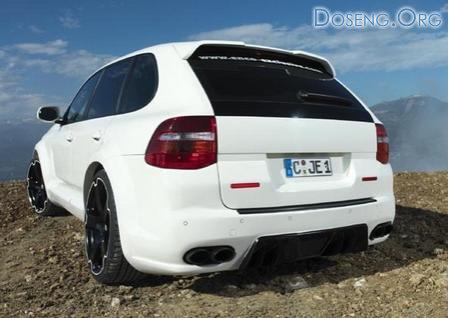 Built on the basis of the SUV Porsche Cayenne Turbo, the car has a special wide body kit, consisting of a modified front spoiler and hood, new side skirts, a small wing on the roof and a modified rear spoiler with a built-in rear diffuser.
Equipped with new details from Enco, such as a sports muffler, catalytic converter and a special high-performance manifold, the engine is capable of a power equal to 550 hp at 6100 rev / min. With these new components of the vehicle is able to develop the speed from 0 to 100 km / h in only 4, 9 seconds and a top speed of 282 km / h.
In the interior of the car worth 170,000 euros were used only high quality materials. Inside can be found the latest multimedia devices such as DVD player, DVB-T tuner, or game console.