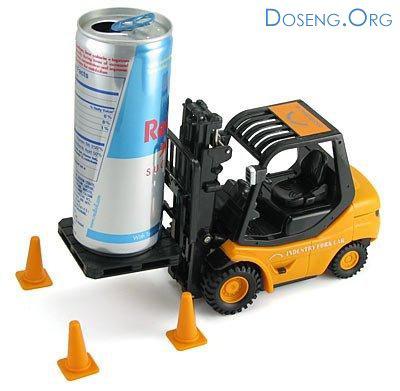 Over time table accumulates many utensils that its logistics, loading and unloading are taking a considerable time. In order to somehow cope with this, scientists Laboratory Plankton offer innovative loader, the basis of which was taken a similar machine on arms warehouses in most countries.
Loader has included a special pallet that can be dragged across the surface of the service has to load it or not, but it is controlled remotely. Management is carried out forwards, turning and lifting / lowering forks.
The loader uses 4 AAA batteries and one 9-volt battery for the remote (Neither batteries not included).