You thought that the Japanese tuners are not able to upgrade the German cars? Just look at this Volkswagen Jetta!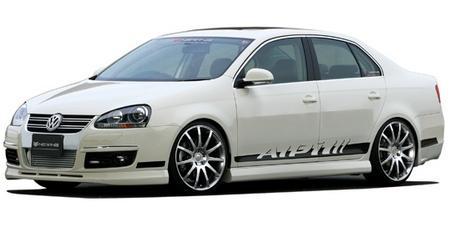 Japanese manufacture Newing, well proven in the short term, unveiled its tuning program for this mid-size sedan. The car, equipped with a new front spoiler, side skirts and a special rear bumper, acquired a fresh, dynamic and sporty look, which certainly will appeal to many fans of unconventional solutions.
In order to improve the stability and handling of the car designers have proposed a new set of car suspension and 19-inch custom alloy wheels. Despite the fact that the car was lower by about 35 mm of tuner Newing claim that the degree of comfort remains the same. The only unpleasant thing is that this tuning kit is available only in Japan.