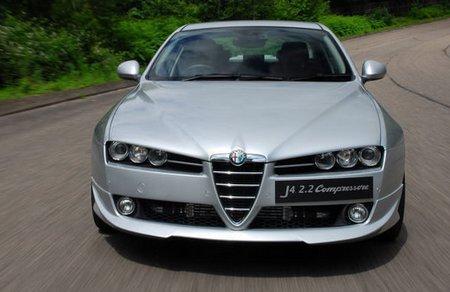 A few days ago, an official debut of the car, which, according to information from the automaker, will go on sale from July 1 this year. The car, equipped with a turbine C30-74, and migrated to the electronic module of the engine, was able to develop a power of around 245 hp and 290 Nm of torque.
Although the British from Autodelta is not fully provide detailed information on the characteristics of the car, it is expected that the car will be capable of speeds from 0 to 100 km / h in less than 7 seconds and a top speed of "charged" sedan is 250 km / h.
To improve the braking properties of the vehicle engineers have installed a version of the Autodelta J4 2.2 C special upgraded brake discs, as well as 19-inch wheels from OZ, shod in tires Dunlop Sp Sport Maxx GT. "Italian" is also equipped with a set of new body parts, consisting of exclusive front spoiler, side skirts and modified rear spoiler, which traditionally houses the diffuser implanted in him the details of the exhaust system.