British company Prodrive, familiar to fans of motor racing, released information about a new tuning kit for the coupe Alfa Romeo Brera, which in the coming months will be available through authorized dealers Alfa Romeo in the UK.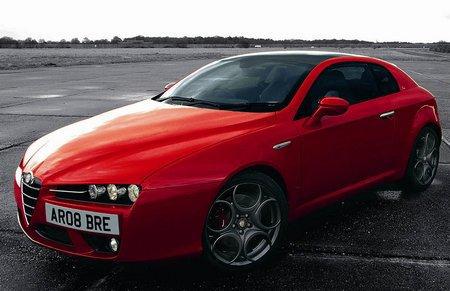 Kit was developed more than a year, and the focus of engineers was aimed at improving the suspension and running gear.
The car has also undergone minor changes relating to the interior and exterior. It is planned to produce 500 individually numbered cars with a unique logo 'Brera S'. Coupe will be powered by two petrol engines with direct fuel injection: 2, 2-liter JTS 185 hp or 3, 2-liter V6 JTS 260 hp 2, 2 A and 3, 2L modifications will be able to accelerate the car from 0 to 100 km / h for 8, 6 and 7, 0 seconds, respectively, with the maximum rate Brera S will be 224 km / h and 250 km / h. < br />
Engineers experimented with different spring constant, damper settings and ride height of the car - the aim was to reduce the weight of the Alfa Brera and improve its dynamic performance. It also was used special cylindrical Eibach springs and dampers Bilstein. Eventually get a car with minimal body roll and maximum maneuverability.
The spring constant increased by more than 50% compared with the standard Alfa Brera. This gives the car a greater sense of lightness and maneuverability, and specially modified gas monotube shock absorbers provide tighter control of body position. At the same time, to optimize the management of 10 mm has been lowered static geometry of the suspension. In addition to these changes, the car received a 19-inch alloy wheels and special tires Pirelli PZero Nero.
Exterior Car diversified through new sports bucket seats trimmed in black Frau leather with red stitching and aluminum pedals and door sill panels.