Last year, the Executive Director of the BMW Norbert Reithofer (Norbert Reithofer) revealed the company's plans regarding the development of completely new models, including a project classified as Progressive Activity Sedan (PAS). However, details of new items remained behind the scenes, and eventually just forgot about it - but the developers BMW. According to the Dutch edition AutoTelegraaf, the concept of the new sedan will present next September at the Frankfurt Motor Show.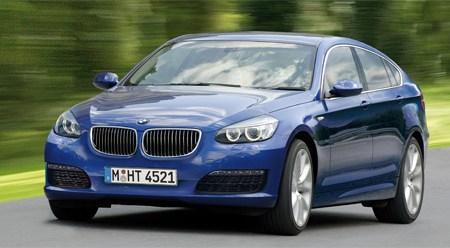 According to the spy pictures taken in the course of this year, the car will inherit some features coupe-crossover X6, and will be released in both rear-wheel and all-wheel drive configuration. Similar to the X6, the new PAS will be strictly a four-seater, the characteristic feature of which will be individual bucket seats with massage function and heating. According AutoTelegraaf, despite the name Progressive Activity Sedan, the car will look more like a station wagon or hatchback, with classic back door instead of the typical for sedans lid.
In the new BMW is once again emphasize the characteristic features of a coupe, as it has already done with the model X6. It is expected that the new sedan will borrow features of appearance of BMW X6: short body overhangs, extended fenders and optional 21-inch wheels. Wheelbase increase of up to 3 meters and the total length of the car will be at least 4, 9 meters, so that the size of PAS will be more current X6. Thus, in the new model range BMW cars will take place between 5 and 7-Series.
Initially the car will be available with four different engines, including the unit developed in the framework of BMW EfficientDynamics, provides for the introduction of hybrid components. The base engine will be 3, 0 liter turbodiesel capacity of 245 hp, followed by a pair of 3, 0 liter 6-cylinder engine with twin-turbocharged 300 hp, one of which is diesel and the other petrol. Completing the new range of engines will be 4, 0 liter V-shaped 8-cylinder diesel engine with 408 hp and offers 600 Nm of torque.
Last year, BMW Head of Development Klaus Drёger (Klaus Draeger) said that, subject to the success of the first model, you can create a second car PAS. Drёger also confirmed that the title of the new series will start with the letter 'V', by analogy with the way the letter 'Z' corresponds to the marking of sports models, and the letter 'X' marked SUVs.