GAZ-66 with 16 children fell into the water and went to 5 feet of water at the village of Komsomolsk region of Belgium.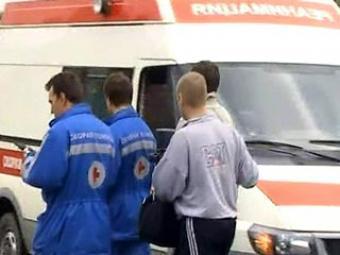 As reported on Wednesday in the Ministry of Emergency Situations of the region, the incident occurred on Tuesday near the pier for passenger ships. The attendant at the pier and his son were able to save 15 children. However, a 10-year-old girl was removed from the water's too late, all attempts to return to her life were unsuccessful.
According to the investigation, led to the tragedy of a ridiculous accident. The ship "Meteor" delivered from Komsomolsk-on-Amur on holiday in Belgium, a group of children from families of Baptists and three adults accompanying the group. At the pier they met the car.
Her driver - representative of a Baptist congregation. When all were placed in the car, the driver decided to check Mount cockpit and accidentally touched the handle switching speeds. The car lunged up and in a moment fell into the water from a steep shore, ITAR-TASS reported.
Accident investigation involved police and prosecutors of Komsomolsk-on-Amur.