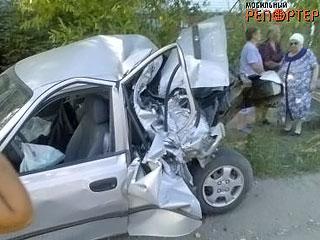 The first reports about the incident came to "Mobile Reporter" about 17 hours Moscow time on Tuesday. "Dump with lent brakes when driving on the street Griboyedov makes an accident, and then crashed into the building. There are casualties. Police cordoned off the accident site, the blood washed Emergency Situations Ministry, "- said an eyewitness of the incident. Later on the "Mobile Reporter" was published and the first photos from the scene of emergency.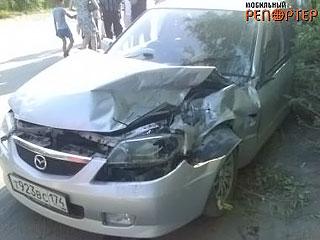 Griboyedov Street is a continuation of the motorway Miass - Chrysostom, has long duration bias, and such accidents are regular here, said an eyewitness.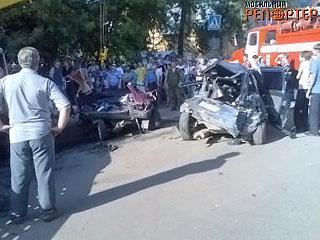 "Interfax" said that a total of uncontrollable car crushed 14 cars. 10-ton truck carrying Chinese-made 20 tonnes of cargo. The driver did not reduce speed on steep downhill, was forced to jump out of the car. At the same time he severed a finger, in addition, the driver suffered a concussion.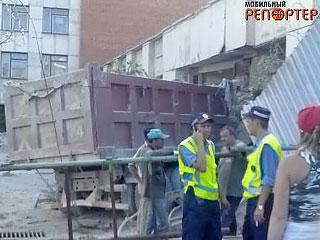 After that crashed into a truck to move forward, "Niva", shot down several parked cars, crossed the roadway, swept through the small plantations and breaking the fence, "halt" of the administrative building. In one of them scattered cars killed 58-year-old driver. Two elderly women were seriously injured. Total 6 people injured.
It later emerged that the driver-guilty party has been repeatedly detained for speeding. I bought them recently truck had the right to carry freight: it has not yet been registered, did not pass inspection and had no license card.
A criminal case.