In Germany, the birth of a new "superstar". In place of polar bears Knut and Floquet came young Siberian tiger named Antares (Antares), born in the Berlin Zoo. He became the 121st Siberian tiger in the history of this species stay in the zoo in Berlin. The first tiger was brought to the zoo about 50 years ago.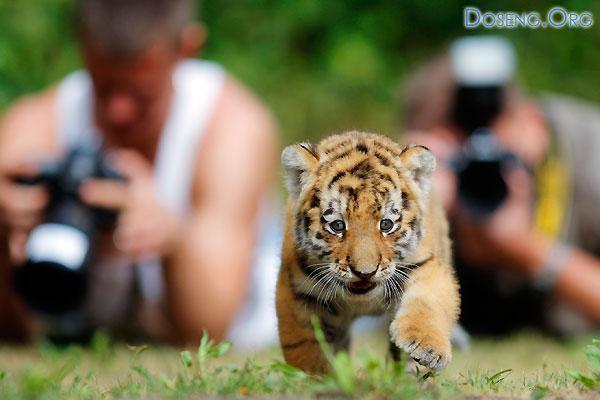 Siberian tiger cub born Anatares month and a half ago and recently held its public display, and the first shooting.
Berlin Zoological Garden is recognized as one of the best zoos in the world, is home to the largest number of animals 13 1400 900 animals of various kinds. Berlin Zoo was opened in 1844 and is not only a landmark of the capital of Germany, but also part of the story, according to the director of the Berliner Tierpark.