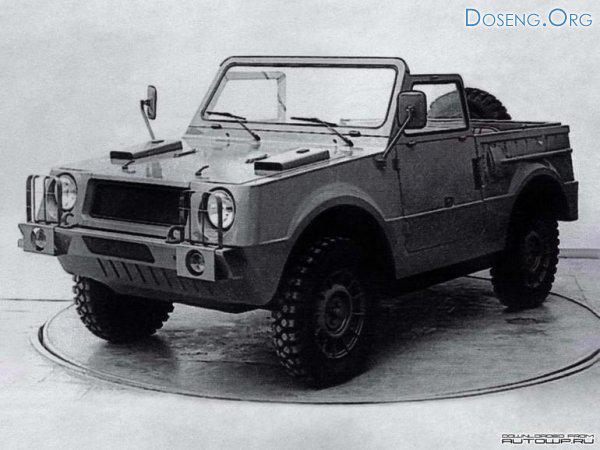 This amphibious vehicle was developed by engineers VAZ 1989.
Aggregate base from VAZ 2121. Only here the 1.3L engine was on VAZ 21011 and the car could swim, though not very much. The dimensions of the car - 3735h1690h1775, weight - 1.2t. The body was sealed, and water pumps - pumps were. Instead of a hard top, was - tent, as they say practical.
But here's something after the test did not like war, and it is for them and the car was manufactured, and production has not started. In our time, it remains only two cars that are in museums in Togliatti and Ryazyani.