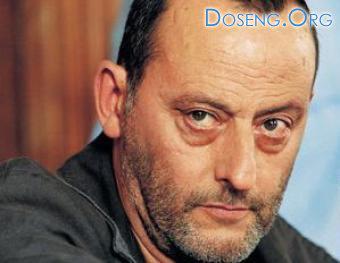 Media: the famous French actor Jean Reno was hospitalized with "serious heart attack».
Famous French actor Jean Reno hospitalized on Thursday during a vacation in the Caribbean, reported Agence France-Presse, with reference to the press-secretary of the actor.
According to the newspaper The Daily Mail, 60-year-old actor was on vacation on the Caribbean island of St. Barts with his wife when he felt unwell and was sent by helicopter to a hospital. There he is now in the intensive care unit.
Thus the representative of Jean Reno has denied earlier reports that the actor suffers from heart failure.
"The reports that Jean Reno is in the hospital due to a heart attack are false," - said Christina Papadopoulos. - He is resting on one of the resorts in the Caribbean and went to a local hospital as a precaution, coupled with a feeling of discomfort caused by heartburn and gastroenteritis.
"It is absolutely certain that no heart attack was not. He is doing well, and Jean intends to continue his vacation, "- she added.
The hospital, located in the capital of Martinique, Fort-de-France, also issued a statement saying that Jean Reno was discharged in mid-day local time, reports Mignews.com.
60-year-old Jean Reno is known to most audiences for his roles in films such as "The Da Vinci Code", "Ronin", "Leon", "Mission: Impossible" and the cult French thriller "Nikita".