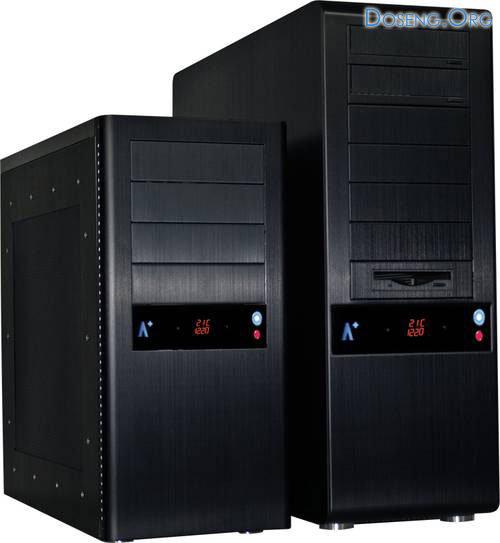 Wishing to acquire large enough, well ventilated and attractive container for high-performance desktop systems should look closely at the company appeared in the range MaxPoint GmbH new corps APlus CS-BlackPearl II (Form Factor Midi Tower) and APlus CS-BlackPearl WCR Edition (form factor Super Tower).
Both products are made of durable aluminum alloy and fitted with a huge latticed window on the side panel. In this case, the front panel is a small LED information display showing the temperature and fan speed, the latter thanks to a special controller can be changed at their discretion.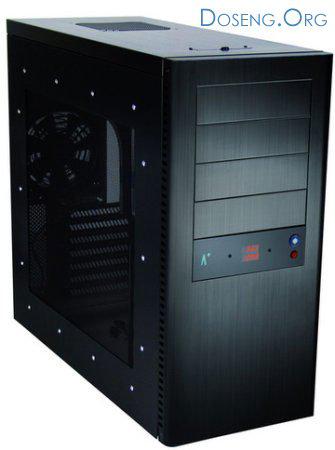 If we talk about capacity, then APlus CS-BlackPearl II weighing 5, 16 kg with dimensions of 212 x 450 x 490 mm has seven expansion slots and cards can be installed in standard ATX and Micro ATX, up to four 3, 5-inch drives and up to four 5, 25-inch units. Maintaining optimum temperature takes two 120-mm fan placed in front and behind. As for the retired set out, it includes the presence of a pair of ports USB, one port FireWire, as well as jacks for headphones and microphone.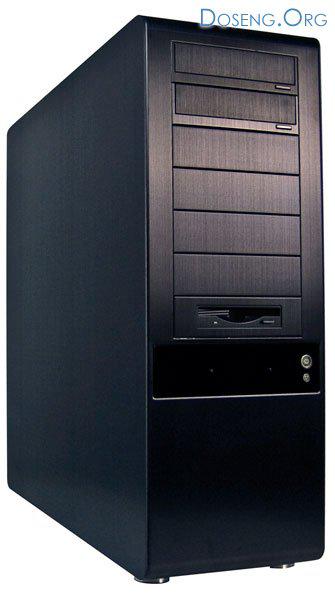 In turn, the model APlus CS-BlackPearl WCR Edition (Water Cooling Ready), as you might guess from the title, ready to install additional liquid cooling system. This housing has dimensions of 210 x 590 x 600 mm with a weight of 10, 38 kg and can accommodate up to 15 different drives due to the presence of seven external 5, 25-inch bays with a single lateral replacement mechanism and rubber anti-vibration pads and two internal removable baskets under 8 hard drives. The cooling system also includes new items pair coolers 120 mm on the front and back panels, while the water for installation of additional cooling provided by two special holes in the upper part of the tube body.
In conclusion, APlus CS-BlackPearl II and APlus CS-BlackPearl WCR Edition is already available at a price of 160 and 250 euros respectively.